BEREA, Ohio — Another day of training camp for the Browns, but unique to this training camp: the first day in full pads, with contact.
In other words, "real" football for the Browns out on the practice field, and a good day of work once again.
But the quarterback issue is the story of the day, as it will probably be throughout the entire camp and the entire season. After all, this is Cleveland, and this is what we do.
Here's what we know on this particular day, after the monumental day yesterday and the decision of Sue L. Robinson of a six-game suspension for Deshaun Watson: We are inside that three-day window that the NFL can take right now and decide what they're going to do in regard to her decision.
Are they going to appeal and try to up the suspension, or are they going to let the decision ride? There are a lot of anxious moments here in Berea and inside the walls of the Browns headquarters, wondering what they have to deal with.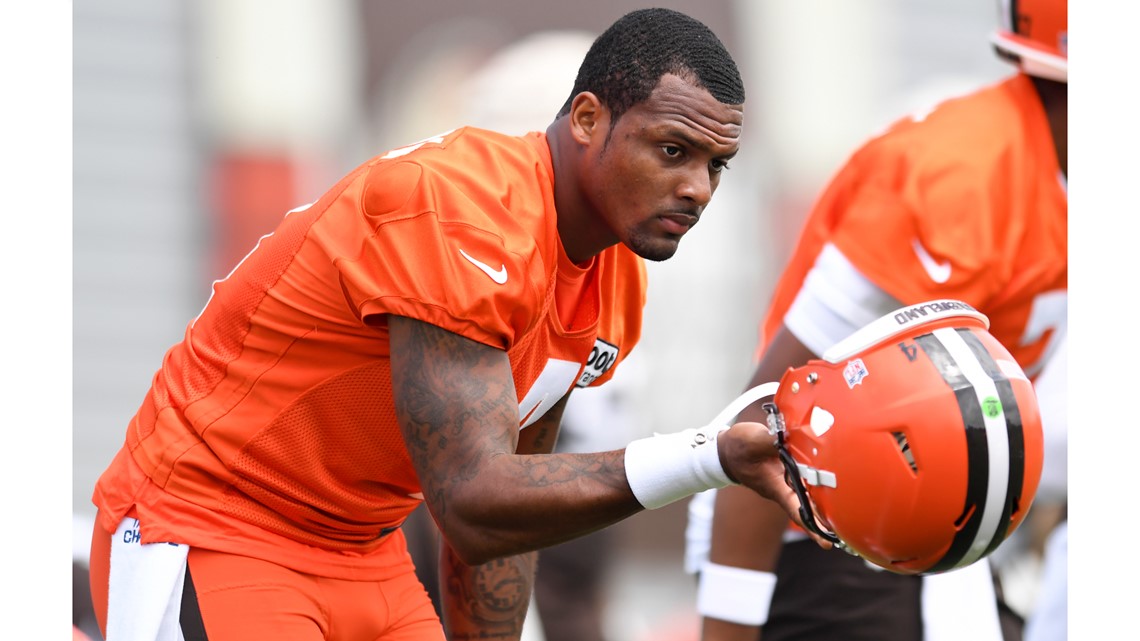 Is it just six games, or is Roger Goodell going to step in, change the decision, and lengthen the suspension of Watson? That would the Browns' season outlook a whole lot different.
Once again, we continue to wait. There is a lot of noise going on here.
No. 1, a lot of people are saying the NFL has to come in and show a power of strength in the decision, and show that they care about how it was worded in that 16-page opinion from Robinson. Basically, she said Deshaun Watson was widely in violation of the personal conduct policy, so some believe they must step in and lengthen the suspension to show that they will not tolerate behavior like this.
On the other side, people are saying, "Listen, you put this new hearing process and disciplinary officer in place. She is a well-credentialed federal judge who really took a good, hard look at the case, and she's come up with a six-game suspension. That should be it. Leave it alone; that's why you went with this process. Why would you disagree with her and kind of wipe out her decision when it's her first time putting this process into play?"
Believe me, a lot of people are on both sides of the fence in the issue as we continue to wait. Quite possibly, Thursday morning could be the time that we hear what the NFL is going to do, if not before that.
Which takes us to our new starting quarterback, at least for the first six games of the season, and that's Jacoby Brissett. He's perfectly cut out for this role, because he's done it so many times in his NFL career.
He's never really had a team where it is "his" team to be the starter. It's always been the "other" guy's team, but the other guy is out for one reason or another and he steps in and holds serve. He did it well in New England, he did it for a long time and reasonably well in Indianapolis, he did it in Miami last year.
When Brissett became available, the Browns jumped at the opportunity to sign him in free agency, because they were well aware that there was going to be a probable suspension of Deshaun Watson. Therefore, they needed a guy who could come in and do that job. Why not get a guy who's done the job a number of times?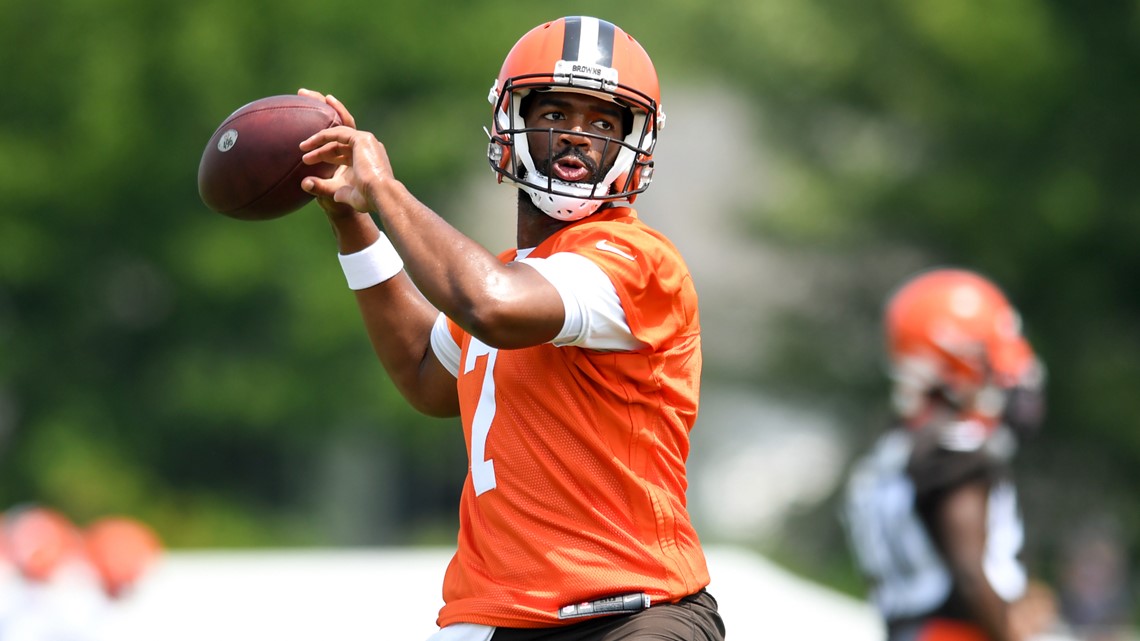 Brissett is well aware of the situation, but he also has a very talented team around him. He's got a great offensive line, he's got a great running game, he's got a highly paid and hopefully very productive tight end, he's got a great receiver in Amari Cooper, and hopefully receivers around him. What more would a quarterback need?
He also knows it's six games, and it could be more. If it's just six games, his job is to hold serve, make sure that the Browns keep their head above water until they could get to Oct. 23 when Deshaun Watson would become available.
At the moment, they are very please with Jacoby Brissett, and we'll see their plan as to how much they're going to use him and get him ready for the opening game in Carolina during the preseason. Will he play a lot, or will they just get him ready the last two weeks for Sept. 11 against the Panthers?
The guy who wasn't on the practice field today was Amari Cooper, who turned his ankle yesterday. They do not feel it is serious, and he should probably return over the weekend.
Finally, a guy to watch out for and one of these young kids who is really cashing in on the opportunities he's getting because of the wide receivers who have been injured is the sixth-round draft choice out of Oklahoma: No. 12, Michael Woods. He had a great day yesterday and a better day today with defensive backs playing against him. He's got size, he's got speed, and so far, he has opened an awful lot of eyes.