BEREA, Ohio — The Browns had a major surprise in store for kids across the Cleveland area Friday.
As part of their HELMETS program, the organization donated 372 brand new Xenith football helmets to team at four different schools. The players at each school were greeted with a message from defensive tackle Larry Ogunjobi before being presented with their new equipment.
Nordonia High School and Fairport Harding Middle School each received 100 helmets, while Mansfield High School and Hudson Middle School both received 86. In total, the Browns have now donated nearly 2,200 helmets to local youth and high school programs.
Team Vice President of Community Relations Jenner Tekancic said:
"The Browns are incredibly proud to support youth and high school football participation across Ohio, including through HELMETS, which supplies new equipment to deserving programs who participate in USA Football's certification training. We thank all of the coaches, players and our partners – Meijer, University Hospitals and Xenith – for their continued commitment to promoting the health and safety of youth athletes, as well as for inspiring a love of football."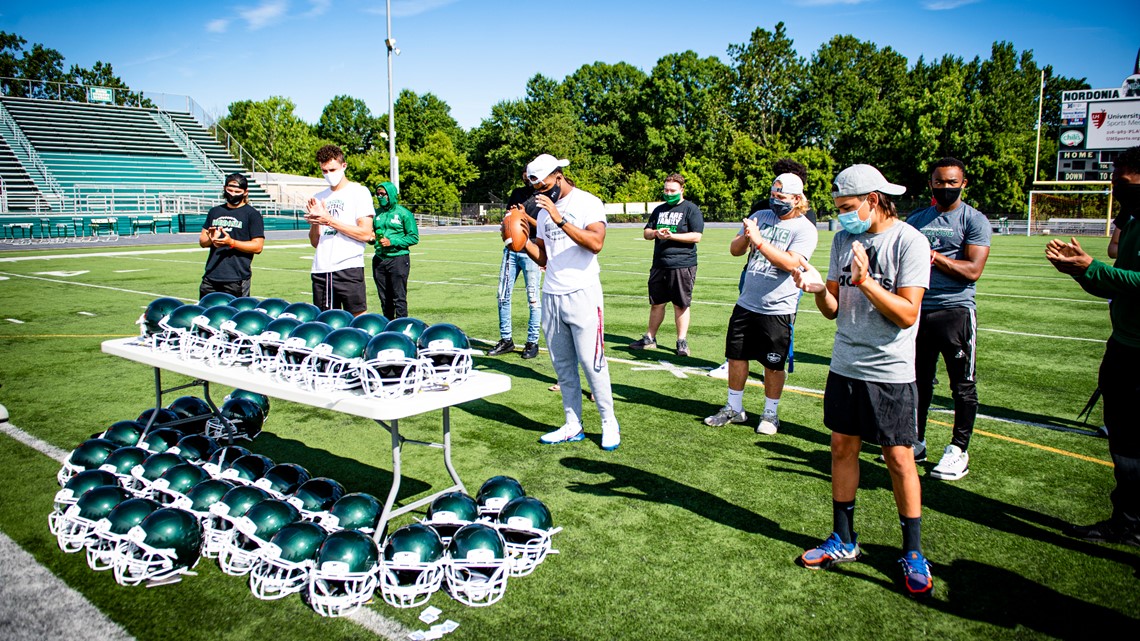 Besides just getting teams new equipment, the HELMETS initiative also focuses on player safety, as the Xenith helmets have the highest possible rating (five stars) in the Virginia Institute of Technology's nationally-recognized system. Meijer and University Hospitals have also partnered with the Browns in the effort.
To be eligible for the new helmets, teams must enroll in USA Football's Youth Football Certification course (endorsed by the medical community), and winners are selected at random. To register a local program, go to clevelandbrowns.com.