CANTON, Ohio — EDITOR'S NOTE: The video above states that black players could "only play" at HBCUs for a time. This is misleading: While many major football programs (particularly in the southern United States) refused to recruit black players until as late as the 1970s, many schools such as Ohio State, UCLA, and others were regularly fielding black stars beginning the earlier 20th century. This is clarified in the written portion of this piece.
The Pro Football Hall of Fame unveiled an exhibit Saturday to honor some of football's greatest to players who attended historically black colleges and universities. It's the first of its kind at the hall, recognizing HBCU legends inducted in the Black College Football Hall of Fame.
"It really gives me chills because I seen it from the ground to the top," Marques Fitch, executive director of the Black College Football Hall of Fame, said.
The Black College Football Hall of Fame started ten years ago. It never had a permanent home, until now. Before, the induction ceremonies and educational programs were held at various hotels in Atlanta.
"You cannot tell the story of football with telling the story of HBCU football," Fitch said.
Stories of breaking down barriers, overcoming obstacles and making the impossible, possible.
One of them is James Harris, who starred at Grambling State in the 1960s under legendary coach Eddie Robinson. He and other black players—except for a handful—weren't allowed to play at many universities (especially in the South) because of segregation.
"I doubted if I would make it," Harris said.
Harris went on to become the first black quarterback to start a season opener in the NFL for the Buffalo Bills in 1969.
"There were so many outstanding black quarterbacks who were denied the opportunity because they were black," Harris said.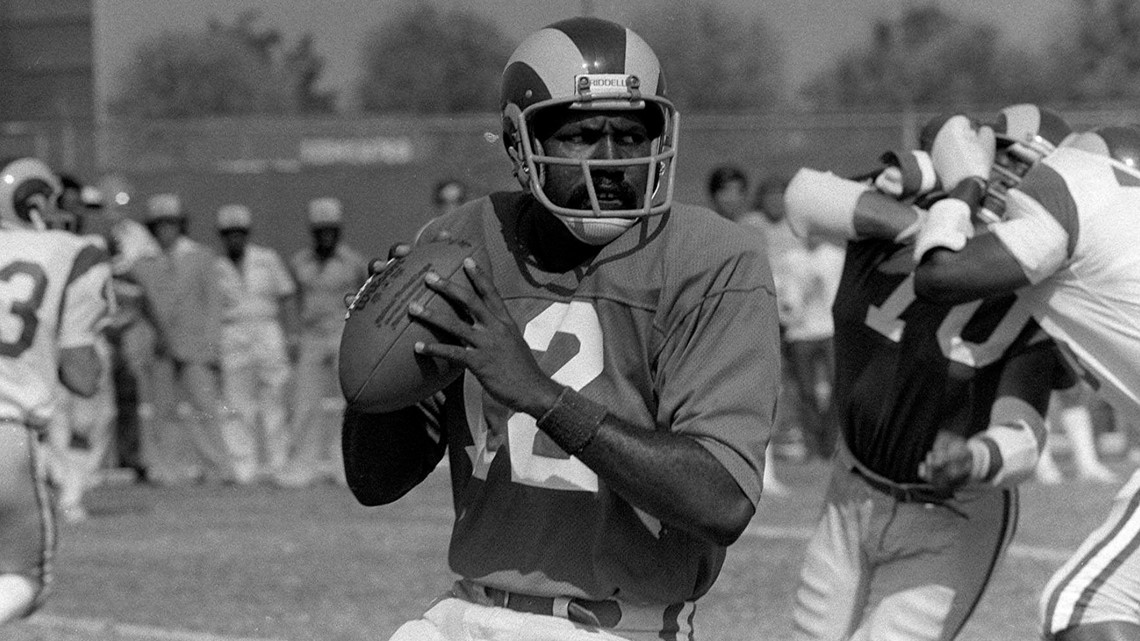 Harris' legacy has gone beyond the field: He co-founded the Black College Football Hall of Fame along with Doug Williams, a fellow Grambling alum who became the first black quarterback to win a Super Bowl with the Washington Redskins. Harris says he did it so great HBCU players, some who didn't make it to the NFL, were not forgotten.
"[It was] to recognize the accomplishment of these players, recognize the accomplishment of our coaches and our schools who gave us that opportunity," he said.
The partnership will the Pro Football Hall of Fame has also created the first annual Black College Football Hall of Fame Classic. The game features Alabama A&M and Morehouse College, and takes places Sunday at 2:30 p.m. on NFL network from Canton.
Julien Turner, linebacker at Morehouse, says the history of HBCU players and the significance of the exhibit is not lost on him.
"They were in a situation where they didn't have a choice," Turner told us. "Now that I'm matriculating through college, I get a chance to carry on that legacy."
The exhibit and game are a part of a weekend full of events, featuring live marching band performances, a drum line show, a golf tournament, and other local events.