It has been more than 13 months since former UFC heavyweight champion Stipe Miocic last stepped into the octagon, but that hiatus comes to an end on Saturday night.
After months of pining and negotiating through social media, Miocic was granted his rematch for the UFC heavyweight championship against Daniel Cormier at the Honda Center in Anaheim. Miocic enters the UFC 241 main event feeling better than he has in recent years.
"A lot of people are like, 'You look so much younger after this time off,'" Miocic told WKYC.com. "I'm like, 'Well, thanks. I try.' I don't feel any younger, but I just feel good. It's about time I felt good. I haven't felt this good in a while."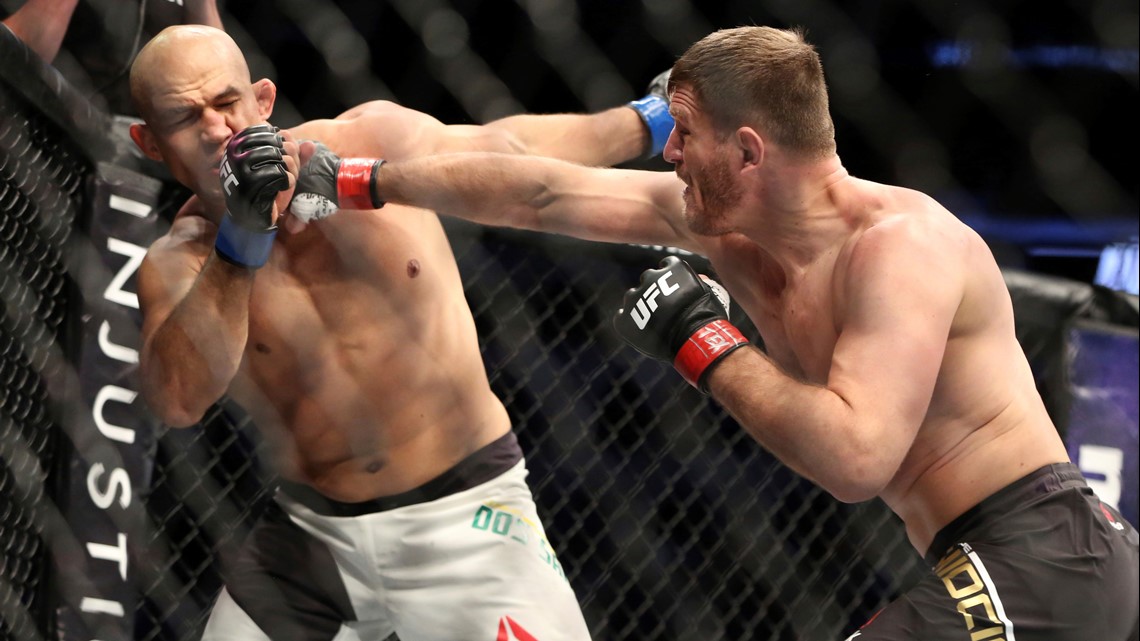 Just two weeks after losing to Cormier via knockout late in the first round of their main-event fight at UFC 226 in Las Vegas last July, Miocic became a father for the first time, as his wife, Ryan, gave birth to their daughter, Meelah Claire.
And Miocic has enjoyed the time spent with his daughter, as it has given him additional motivation heading into the rematch with Cormier.
"It's been great," Miocic said of the longest break of his UFC career. "Taking a whole year, getting to do my thing, getting to enjoy my daughter, it's working out. I'm 36, but I'm still getting better. I'm faster, stronger and more mentally prepared, just a lot of good things out of this."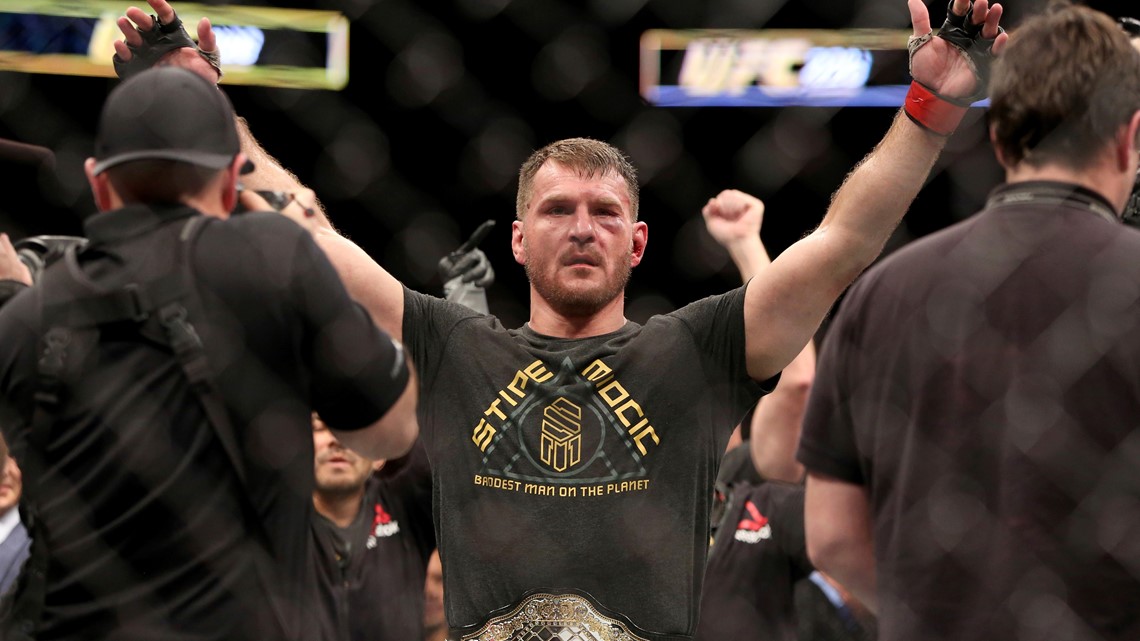 Although Miocic took several good things out of the time off, he did not get much of a break.
Whether it was spending time with his daughter and wife, working at the fire house in the Cleveland suburbs of Oakwood Village and Valley View or continuing to train at Strong Style MMA gym in Independence, it was a working vacation from the fight game.
And while it was difficult to stay focused on training while waiting 10 months to get another fight on the books, Miocic credits an extensive supporting cast of helping him never lose sight of the goal: regaining the UFC heavyweight championship.
"It's having good people around me, my wife, my family, my friends, my coaches, my teammates, my manager," Miocic said.
"We're just having fun with everything we do. It doesn't matter what it was. I still did appearances and stuff like that, but it's nice not to be pulled in every direction trying to do this, trying to do that. It was just nice to sit back and just breathe. Honestly, that's all it was."

And now, it is time to get back to business and match up against Cormier, once again with the UFC heavyweight championship hanging in the balance.
"It's been great to just let my body rest," Miocic said. "When I was the champ, man, I was getting pulled in every direction. I was doing this and that. I was literally exhausted, but now, I'm just sitting back a little bit. I don't have a target on my back now. I can go and get someone and get my belt back."