Canton — The Kirtland Hornets have seemingly made the state championship game their home over the last eight years, and their performance on Friday showed just why that is.
The Hornets outlasted the Marion Local Flyers 16-7 to win their fourth OHSAA Division VI state championship since 2011. The victory caps a 15-0 season and avenges last year's 34-11 loss to the same team in the same game.
Kirtland went through the entire 2018 season rarely being challenged. While Friday was certainly an exception, its vaunted running attack still dominated with 303 total yards. Jake Neibecker ran for 107 yards and a touchdown, and Luke Gardner added a seven-yard score.
After a one-yard Brandon Fleck TD that tied things up at 7 in the second quarter, the Flyers (13-2) could not get much going on offense until the fourth. Twice, they were able to get inside the red zone down only nine points. However, both drives ended with a turnover on downs and blocked field goal, respectively.
PHOTOS: Kirtland Hornets top Marion Local Flyers to win Division VI State Championship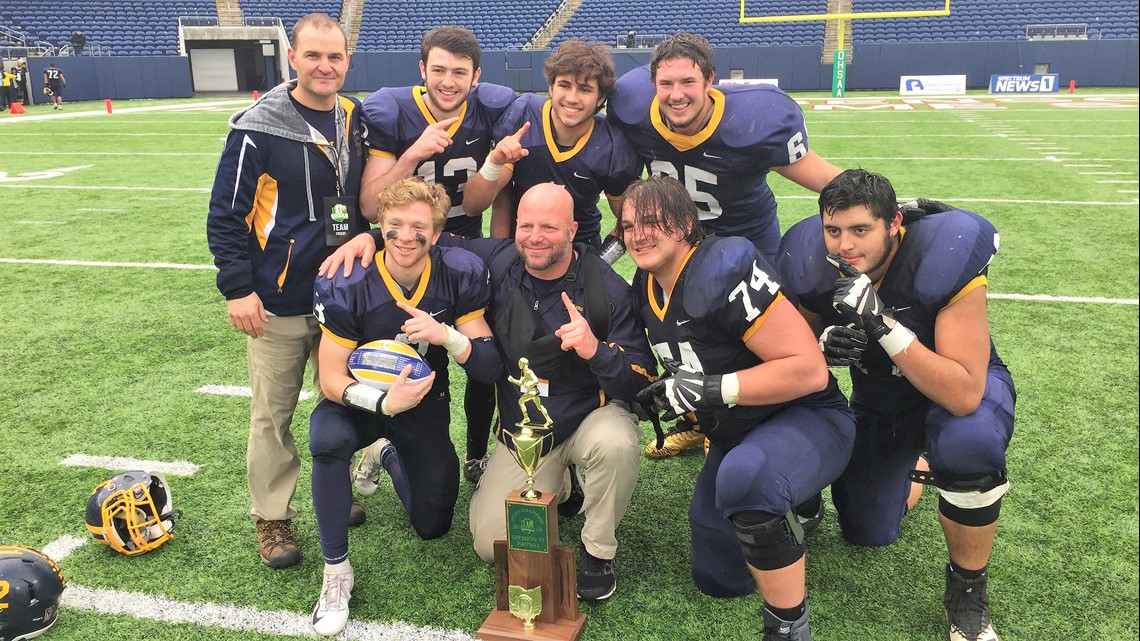 Marion Local quarterback Nathan Burns struggled for most of the day, completing just 46 percent of his passes for 187 yards and an interception. The team's running game also had just 41 combined yards.