In a bit of an upset, WKYC.com will be headed to Pepper Pike for our High School Football Game of the Week this Friday, where the Orange Lions will host the Wickliffe Blue Devils in a battle of 2018 playoff teams. Roughly 3,300 people cast their ballots, and the matchup took home 46% of the vote.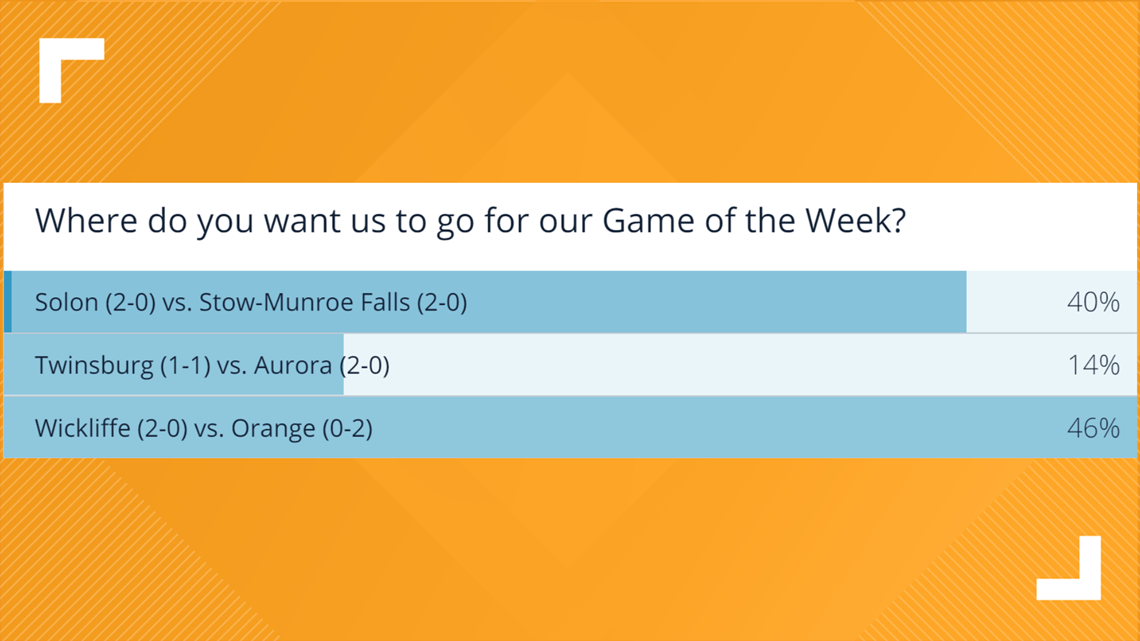 The Blue Devils, led by running backs Isaiah Bolon and Chase Fortkamp, are off to a 2-0 start and have outscored Oberlin and Painesville Harvey 78-18. They made the Division V playoffs last year as a six seed, but fell to LaBrae in the first round.
The Lions, meanwhile, desperately need a win after a close loss to Beachwood was followed up by a blowout defeat to Streetsboro. The team was also knocked out in the first round of the playoffs (D-IV) against St. Marys Memorial, and is currently led by running back Diante White.
Dave "Dino" DeNatale and Dennis Manoloff will be live at 6:50 p.m. this Friday night for a live audio broadcast on WKYC.com, the WKYC app, and the WKYC Facebook and YouTube pages. Video highlights will also be shown on the web and on that night's 11 o'clock news, and we plan to get both schools' social media accounts involved as well.
You can watch the reveal in our weekly high school football show with Dino and Tyler Carey below: