CLEVELAND — Imagine being called the greatest football player to ever play the game. Imagine being recognized as the greatest running back — unanimously.
I am sad, and I know all of you are, too, because he was always ours.
If you mentioned the Browns, you started with Jim Brown, and you sat back and you flashed back to all of those thrilling runs. He reversed the game of football — running backs tried to avoid being tackled; Jim Brown made you pay for trying to tackle him.
The numbers back his story — nine years with the Browns after coming out of Syracuse, he led the NFL in rushing eight of those nine years. And no running back has every done this: Average over 100 rushing yards a game. Well, Jim Brown did that.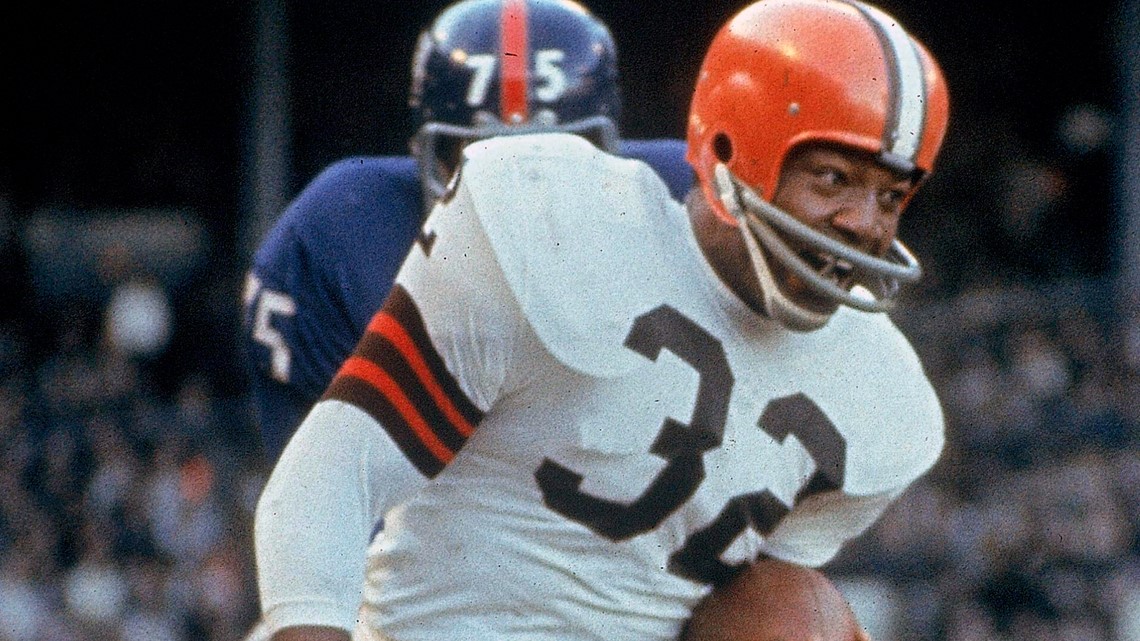 There have been great running backs through the years, no doubt — Gale Sayers comes to mind, and Barry Sanders. But did they stand up to the dominance of Jim Brown?
Jim Brown was his own man; he left the Browns (and football) at age 29 in the peak of his career, and went onto a successful career in movies. He was political, he was social, he was an organizer of the famous "Cleveland Summit" of 1967 to support Muhammad Ali's decision to avoid military service over religious beliefs in the Vietnam War.
It was Jim Brown with Bill Russell, Lew Alcindor, John Wooten — all front and center with Ali.
And Jim Brown stood alongside all of us. When the Browns were moved out of Cleveland to go to Baltimore, he was right there to help us right the wrong and return the team.
Young Browns players will show up each year to become professionals, and these days, that's a tough lesson to learn. Their professor in Cleveland, though, was Jim Brown.
I never saw a man who commanded and received so much respect when he walked into a room like Jim Brown got. Even bent over from all of those 87 long years, even on a cane, you stood tall when he was near.
This is a day we never thought would come. "Jim Brown would even run past death!" we thought, but his run is over.
He's Jim Brown, and he'll always be ours.
Listen to more of Jimmy's thoughts on Jim Brown's life and death: