Now, I say that because he actually started here in Cleveland under Bill Belichick back in the early '90s, a long time ago, when Hall & Oates were popular.
Jim Schwartz is well known as a defensive wizard. He was also the former head coach of the Detroit Lions, but as a defensive coordinator, he's really second to none.
The 56-year-old did a great job in Tennessee (2001-08), then in Buffalo (2014), and then a phenomenal job in Philadelphia with the Eagles (2016-20), helping them put a Super Bowl-winning defense out on the field when they knocked off the New England Patriots.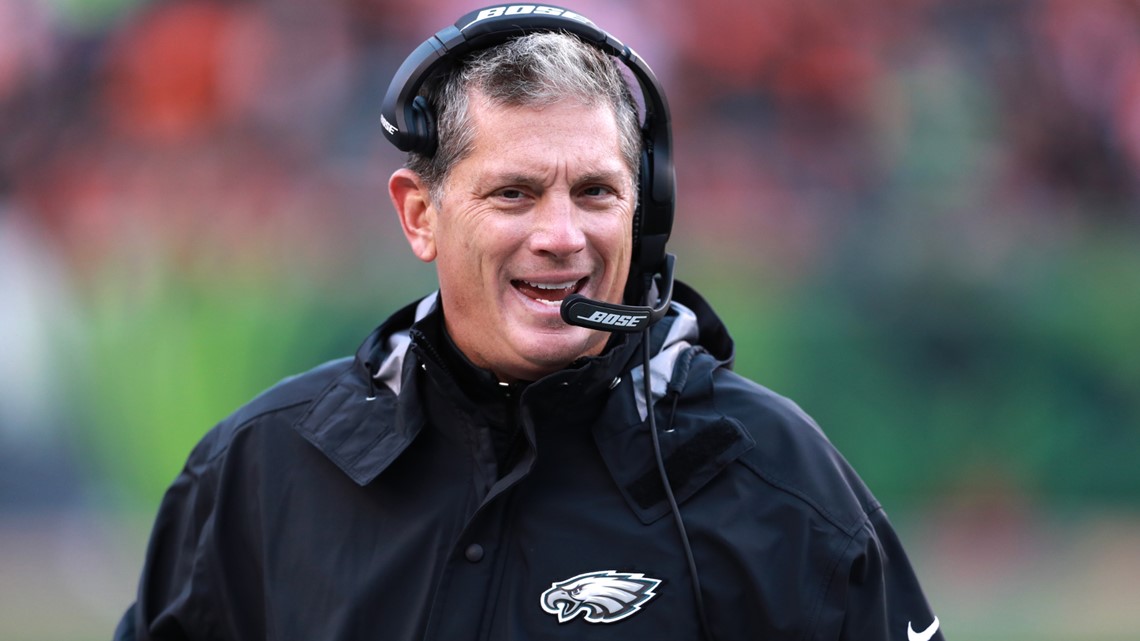 He is well known for really building his defense from the line out, and by that I mean he has always put together really good front lines with some outstanding talent — Marcell Dareus is up there in Buffalo, of course Albert Haynesworth in Tennessee, Fletcher Cox in Philadelphia, and there were others, too.
But it all starts up front; you have to win the battle up front. That's his belief, and that's what I think he'll bring here.
Schwartz is a taskmaster, and I think that's exactly what this defense needs. It needs a stronger voice and a guy who will make everybody accountable.
Listen, the Browns are very talented on defense... on paper, and they're very young. But they have have had a tough time taking that from paper and putting it out on the field. Schwartz will demand that of them.
He's also known as one of the architects of what they call the "Wide 9" defense, which puts those defensive ends (like Myles Garrett, in our situation) out wide to make it very, very difficult for an offensive tackle or a tight end to get out and block them on the edge. It allows those defensive ends to have a clear path against the quarterback, but also kind of opens up some avenues and some alleys to get inside pressure on the QB.
I would imagine Schwartz will bring the Wide 9 here. He's done it everywhere else, and he was very effective with it in Philadelphia.
I think this is a smart hire and it's a safe hire, and I also think it was important to go out and get him. If you're going to hire him, go get him now, because it's very busy in the NFL. This is the coaching season.