CLEVELAND — Two weeks ago, Tariq Mitchell got the call.
"My son was laid out on the concrete bleeding," he recalls. "I rushed as fast as I could in my car to get there."
It was the afternoon of April 12, and by the time Mitchell arrived, the 13-year-old was already in an ambulance.
"That's when I witnessed all the blood and all the marks and all the different parts of him that was physically harmed by those kids, basically that jumped my son for no reason," the father said.
Mitchell shared photos showing his son's injuries after he says a group of students attacked the boy during recess at Franklin D. Roosevelt Academy. A Cleveland Metropolitan School District criminal case report filed by Officer Masai Brown says it may have started with a game, but escalated when three female students chased after the boy and, while he was on the ground, punched and kicked his face and torso.
"My son is not back in school right now," Mitchell told 3News. "He's afraid and, physically, he's not able to attend right now. So that's kind of where we're at, you know, and he's kind of touch and go."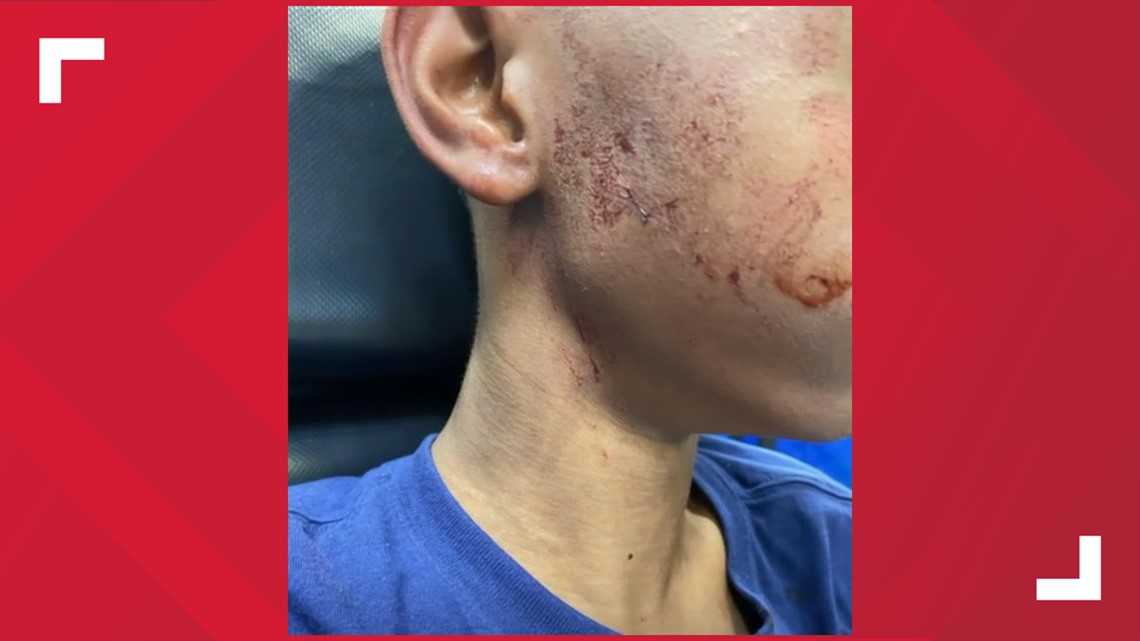 Cleveland police were also called in. A spokesperson confirmed to WKYC they have the case, but are waiting on information from the school to file assault charges. Mitchell said after unreturned calls to CMSD CEO Eric Gordon and the school board, he took his questions to a meeting Monday night.
3News reached out to CMSD, and a spokesperson provided the following statement:
"CMSD takes student safety very seriously, which is why we decided more than a decade ago to place a security guard and metal detectors in every one of our buildings. We also maintain a mobile patrol. The District conducted a thorough investigation of the incident at Franklin D. Roosevelt School, and the students involved face serious consequences. We also are taking follow-up measures that include assigning a second security guard to the school."
Questions about where and how the incident happened, and if video exists, were not answered.
"We need to remind the kids that they're here to learn, and we need to make sure that the schools are safe," Mitchell said. "Kids cannot learn in an environment that's not safe."
Mitchell adds that while he wants justice for his son, he's also hearing from other families who's kids have been bullied and victimized. He hopes the district would consider a rally to help stop the violence.