CLEVELAND — The very concept of sports writing is almost as old as the games themselves, and when it comes to baseball, there is a particular magic when it comes to the words and stories written about the exploits of our favorite players and teams.
Men like Grantland Rice and Shirley Povich were some of the earliest examples of the great American baseball writer, while others like Claire Smith helped pave the way for women in the press box. Today, hard-hitting insiders such as Jeff Passan and Ken Rosenthal continue to carry the torch by keeping us informed and offering seasoned analysis of America's pastime.
For all of these men and women, there was and is perhaps no greater honor and responsibility than the one that comes once a year, when they are tasked with choosing the former players they feel to be worthy of enshrinement in the National Baseball Hall of Fame. The results for the 2021 balloting were announced Tuesday from the museum itself in Cooperstown, but this voting season has been unlike another, and not just because of the pandemic.
Several of those ballots came from Northeast Ohio, including from Dennis Manoloff, a former sports writer at The Plain Dealer and cleveland.com and current radio host at WTAM 1100 who takes his duties as a voter very seriously.
"I research my picks, I go over my picks, I do spreadsheets," Manoloff told me prior to today's announcement. "I'm very grateful."
The maximum number of players voters are allowed to select is 10, and Manoloff admits there have been some years where he's had to leave otherwise worthy nominees off due to those limits. This year--due in part to a relatively weak crop of first-year eligible former stars--that was not the case, as Dennis only put a check mark next to six names:
Bobby Abreu
Todd Helton
Jeff Kent
Scott Rolen
Curt Schilling
Omar Vizquel
Of course, the name Indians fans are going to be most concerned with is Vizquel, who played 11 of his 24 seasons in Cleveland and finished his career with 11 Gold Gloves at shortstop and 2,877 hits. In his fourth year on the ballot, Omar received 49.1% of the vote, slightly below last year's mark of 52.6%.
When it comes to strictly on-field merits, Manoloff sees Vizquel as "the American League's version of Ozzie Smith." Several of Manoloff's colleagues have pointed to Vizquel's relatively weak offensive numbers (82 OPS+) and total WAR (45.6 according to Baseball Reference), but Dennis watched nearly every game of Omar's Indians career either in-person or on TV, and was further convinced by talking to the shortstop's former teammates.
"I didn't need Gold Gloves to verify that he was a great defensive player," Manoloff said. "All I had to do was talk to pitchers on the Indians who said that Vizquel was so good that he helped determine how [they would] pitch to certain hitters… That type of player, to me, is transcendent. His defense was transcendent."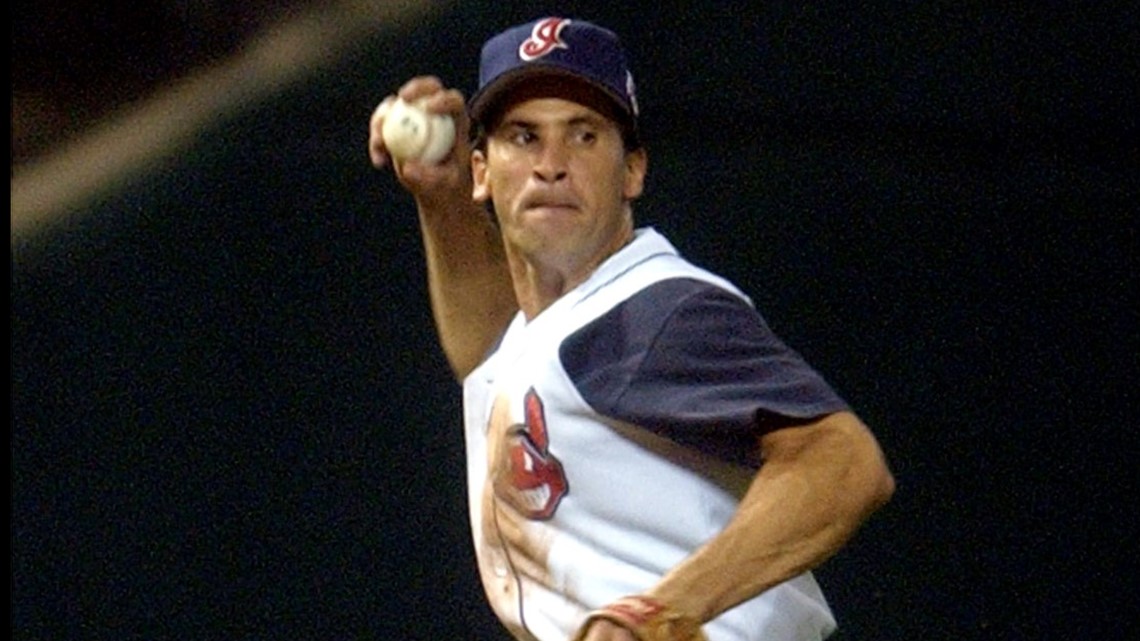 Vizquel was one of five holdovers from Dennis' 2020 ballot. This year, he checked Bobby Abreu's name for the first time, a move that was sure to please analysts who have long seen the former outfielder as overlooked. He received 8.7% of the vote in his second year.
"This is a guy who I think was underrated for most of his career," Manoloff said, adding that he took a long look at Abreu's numbers (something he either does on his own or at the behest of some representatives of the candidates). "He's one of seven players with 250-plus homers and 350-plus steals in his career (400 steals total). I love the runs scored (1,453), 1,300 RBIs, 574 doubles, .871 career OPS, so Bobby Abreu kind of worked his way into the ballot."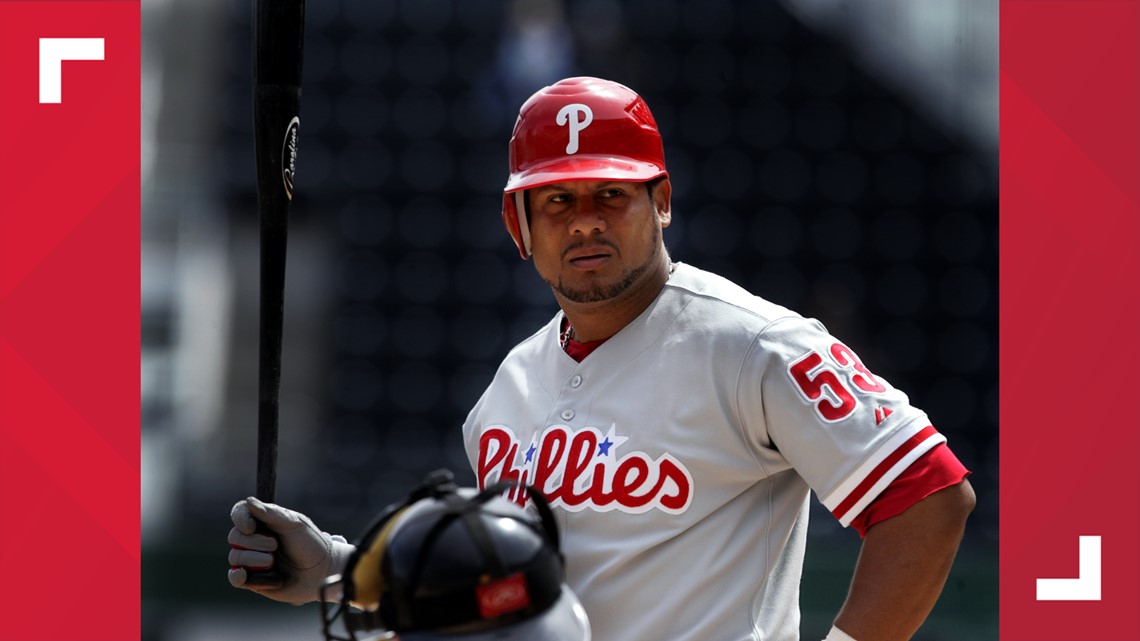 Though Abreu has likely earned enough votes already to return to the ballot in 2022, he will more than likely not be elected this time around. Truth be told, there are only three players with any realistic shot of getting the call from Cooperstown on Tuesday: Barry Bonds, Roger Clemens, and Curt Schilling.
Let's start with Schilling, perhaps the ultimate enigma of this ballot season. The numbers of his 20-year career speak for themselves: 216 wins, 3,116 strikeouts, 79.5 bWAR, three World Series rings, and an incredible 11-2 record and 2.23 ERA in the postseason. But Schilling has been his own worst enemy, often posting racist and transphobic tweets and recently voicing his support for the U.S. Capitol insurrection. It's caused many voters to reportedly reconsider their own support for his candidacy, believing his words go beyond merely politics and instead step into the realm of hatred and bigotry.
Schilling had his named checked on 71.1% of ballots, just 16 votes shy of election as he heads into his 10th and final year of eligibility. Following the announcement of the results, an angry Schilling took to social media and requested his name be removed from the ballot.
Manoloff admits some of Schilling's recent actions "get people riled up," but has a different perspective: He had a chance to interview Curt during his years with the Arizona Diamondbacks and has kept in contact with him over the years, and believes the six-time All-Star is misunderstood.
"He's not a bad person at all," Dennis said. "He's one of the most generous people I've ever been around… He would've been, in my opinion, a first-ballot Hall of Famer if he had chosen not to be political, but as it is, he's had to wait."

As far as Bonds and Clemens go, they would've also been first-ballot selections, but remain in limbo due to credible ties to performance-enhancing drugs during their careers. Manoloff has taken a hardline stance against alleged PED users during his time as a voter, using a preponderance of evidence threshold. He says the argument that Bonds and Clemens were going to be Hall of Famers anyway is "foolish."
"If you're taking an exam that's proctored… and let's say you have a hundred questions and you breeze through the first 98 questions and it's a perfect score, but on the 99th and 100th questions, you decide to cheat...and the proctor busts you for cheating," Dennis explained. "What do you think the score is going to be on your exam? Are you going to get a 98? No, you're going to fail!"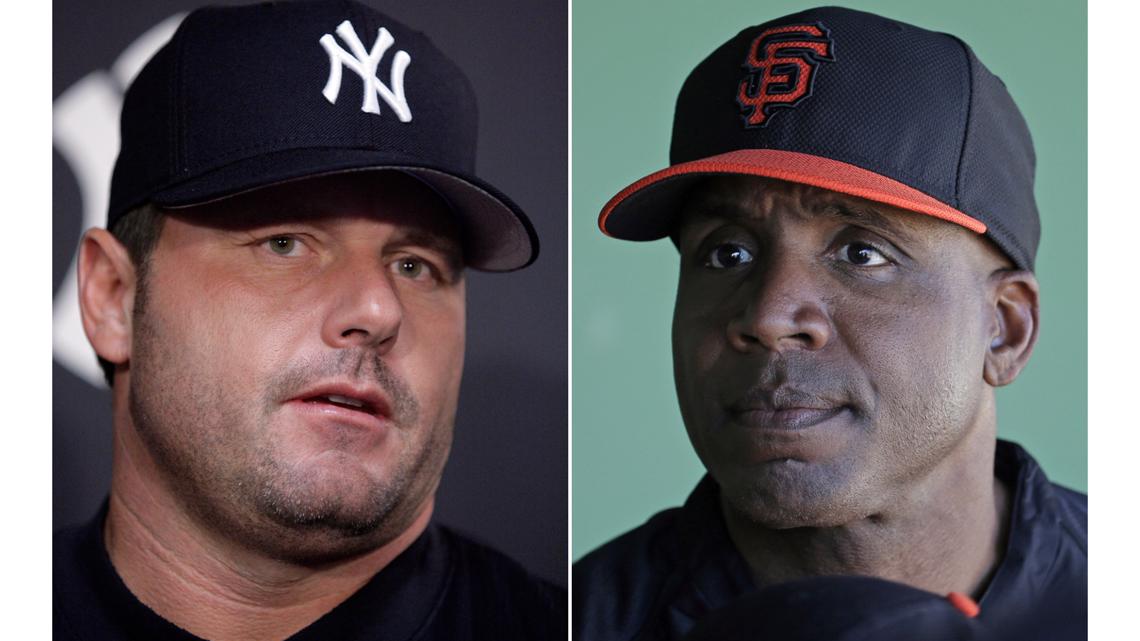 Manoloff has been one of the holdouts towards giving suspected steroid users a proverbial pass when it comes to the Hall of Fame. After all, Bonds and Clemens were only just above 30% in their first year on the ballot in 2013 but rose to 61.8% and 61.6% this year, respectively. It's an evolution of though Dennis does not agree with, though he says he doesn't want to present himself as "holier than thou" on the topic.
"[I don't] think every player in the National Baseball Hall of Fame is squeaky clean," he noted. "I'm simply saying that when I have a ballot in front of me, I choose not to go with somebody where [there's] actual evidence that has been compiled by people along the way as they chronicle careers."
Manoloff's opinion is one of many that make up this process that has led to many passionate debates over the years. The lack of a monolithic view among the writers may make some fans' heads spin, but it certainly makes the balloting more fun, and Dennis is proud to play a role in it.
"It's an incredible honor and a privilege," he said.
Though no one be elected this year, there will still be an induction ceremony this July, as last year's event was scrapped due to the COVID-19 pandemic. The Class of 2020 includes New York Yankees legend Derek Jeter, star Montreal Expos and Colorado Rockies outfielder Larry Walker, former St. Louis Cardinals and Milwaukee Brewers All-Star catcher Ted Simmons, and revolutionary players union head Marvin Miller.