GOODYEAR, Ariz. — Baseball season has arrived!
The Cleveland Guardians have broken spring camp in Goodyear, Arizona and are headed to Seattle for the start of the regular season Thursday night against the Mariners. In their first season under their new name, the Guards surprised all comers in 2022 by winning the American League Central Division Championship and battling the powerful New York Yankees to a decisive Game 5 of the AL Division Series.
Established stars delivered, new faces emerged on baseball's youngest team, and Terry Francona once again proved why he's arguably the best manager in the game. Now in 2023, expectations are much higher, and Cleveland will not be sneaking up on anybody this time around.
Can the team take another step forward towards its first World Series title in 75 years? Here are five burning questions as the Guardians begin a new year on the diamond.
1. Can the young stars of 2022 avoid the 'sophomore slump'?
The young "KinderGuardians" saw 17 players make their Major League debuts last season, more than any other team in baseball. Ordinarily, that would spell doom for a club's hopes of winning, but Cleveland instead saw a number of rookies make massive contributions when it mattered most.
Left fielder Steven Kwan became a bona fide leadoff man and won a Gold Glove Award; Gabriel Arias hit .273 in the playoffs and is currently entrenched as the utility infielder (and perhaps more down the road); and Oscar "SpongeBob" Gonzalez became a local legend with a pair of postseason walk-offs, including a 15th-inning, game-winning homer that sent the Guards to the ALDS.
But as we know in this cruel sport, a successful debut does not necessarily mean a successful career (anyone remember Jody Gerut winning The Sporting News Rookie of the Year in 2003?). As good as Kwan, Gonzalez and others were last year, the rest of the league is going to adjust to their skillsets, so it is now up to them to adjust back and prove they have staying power. It's what separates the flashes in the pan from the perennial All-Stars, and Cleveland needs them to deliver again if they want to repeat atop the division.
The same is true for guys like Andrés Giménez (he of the recent contract extension) and Josh Naylor, who weren't rookies but did enjoy breakout seasons. If history is any guide, we should also expect the Guardians to lean on even more young players like Will Brennan and Bo Naylor (Josh's little brother), as well as a bevy of top prospects from what remains one of MLB's best farm systems.
2. How will new additions Josh Bell and Mike Zunino help the offense?
It's a far cry from Cleveland's 2021-22 offseason, when the organization's most notable free agent signing was backup catcher Luke Maile. This time around, Chris Antonetti and the front office set out to make some substantive moves, hoping to add pop to a lineup that hit only 127 home runs a year ago.
The first big swing (no pun intended) was the acquisition of former All-Star Josh Bell, who has hit at least 25 homers three times in his career. Though he struggled somewhat last season after being traded from Washington to San Diego, the 30-year-old Silver Slugger honoree provides a reliable veteran bat who can hit from both sides of the plate. As a first baseman, he'll also take some of the load off Josh Naylor at that position, especially against lefties.

The Guards also sought a significant upgrade at catcher, where Maile, Austin Hedges, and others combined to hit a meager .180 in 2022. Antonetti hopes the answer (at least temporarily) comes in the form of Mike Zunino, who missed much of last season with injuries but has belted at least 20 home runs four times, including a career-high 33 during his All-Star campaign in 2021. He also has 51 career defensive runs saved, making him a prime candidate to handle Cleveland's prized pitching staff.
These signings aren't necessarily the flashiest, but they both fill noticeable holes, and don't be surprised if management tries to further bolster the roster before the July 31 trade deadline.
3. Can José Ramírez become Cleveland's first MVP since 1953?

You'd have to go back seven decades to find the last time a Cleveland player was named the American League's Most Valuable Player. In 1953, Indians third baseman Al Rosen unanimously took home the AL's top honor. Since that time, many Cleveland ballplayers have come close (Larry Doby, Albert Belle, and José Ramírez have all been runners-up), but none have claimed the prize.
Enter Ramírez, who besides his second-place showing in 2020 has been a finalist twice more and finished top 10 in the voting five times overall. The Guardians' current hot corner commodity seemed poised to make a run at his first MVP award last year, but a nagging thumb injury that sapped his power coupled with historic seasons by Aaron Judge and Shohei Ohtani halted his momentum and landed him in fourth.
Despite a lackluster second half, J-Ram still led the AL with 44 doubles and drove in a career-high 126 runs, while also belting 29 homers, stealing 20 bases, posting 6.0 bWAR, and hitting .333 in the playoffs. His new contract signed just before the start of the season (the largest in club history) gave the young team a much-needed jolt, and he remains the unquestioned leader in the clubhouse.
With the thumb now fully healed, Ramírez seems poised to once again enter the MVP discussion, and MLB's new rules changes could help bolster his already incredible production. With Judge unlikely to hit 62 home runs again (at least theoretically), this could finally be José's moment to shine.
4. Will this be Shane Bieber's final season in a Guardians uniform?
No one likes to talk about "the economics of baseball," but it's a fact of life all teams have to deal with, regardless of payroll size. To their credit, the Guardians are starting to spend more than they have in years, extending Ramírez, Giménez, and Emmanuel Clase while also giving Bell a hefty $16.5 million salary in free agency.
Yet there is one key piece the organization has not been able to lock up, and that is ace pitcher Shane Bieber. The 2020 Cy Young winner returned from injury last season to go 13-8 with a 2.88 ERA across 200 innings (with a Gold Glove to boot), and was virtually unhittable in the postseason. His presence in the rotation will be even more valuable at the start of 2023, as young No. 2 Triston McKenzie could miss up to two months with a strained shoulder.

However, Bieber is due to become a free agent after 2024, and any talks about a possible extension seem to have gone cold. There's a reason for that: Still just 27 years old, Bieber seems poised to sign a new contract that could pay him somewhere in the range of $30-$40 million a year, and even during this latest spending spree, Cleveland will likely never come close to matching that.
For now, Bieber remains on the roster as the Guards hope to contend again, but it seems increasingly probable the team could look to trade him this offseason just to get something back. Should their record be poor come summer, or if they feel like they could trade their ace and still address short-term needs ala Trevor Bauer in 2019, a deadline move is also in the cards.
That wouldn't necessarily be a bad thing. After all, $30 million a year is a lot for any team to invest in a pitcher. Plus, the haul the Guardians got for dealing Francisco Lindor two years ago shows why we should trust this front office.
Still, it's worth noting that all four of Cleveland's previous Cy Young winners — Gaylord Perry, CC Sabathia, Cliff Lee, and Corey Kluber — were eventually traded away. It would certainly sting if Bieber became the fifth, even if it technically "makes sense."
5. How long will Terry Francona continue to be in the dugout?
No Cleveland manager has won as many games or been with the club as long as Terry Francona, who in his 10 seasons has piloted the Indians/Guardians to 845 victories, six postseason appearances, and a trip to the World Series in 2016. The future Hall of Famer only added to his sterling resume in 2022, taking home his third AL Manager of the Year Award.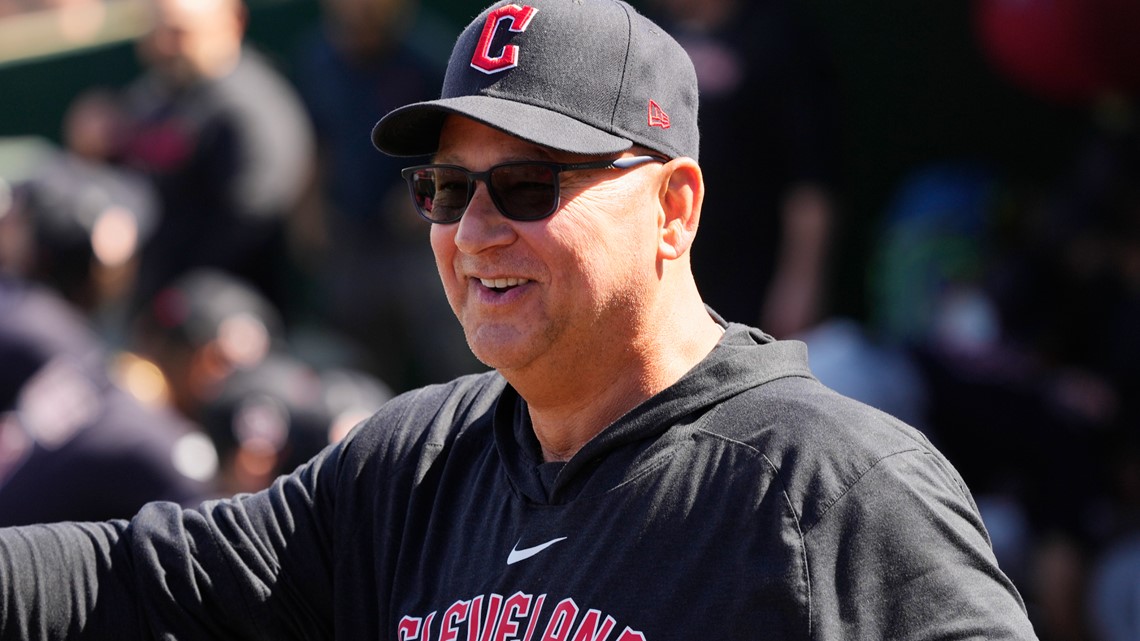 The love affair between Tito and the city has been mutual, but even the Guards' timeless skipper knows nothing lasts forever. Now 63, this will be Francona's 23rd season managing overall, and various health scares caused him to miss large stretches in both 2020 and '21.
For his part, Francona has admitted he's operating on rolling "one-year contracts," meaning any season could potentially be his last if he decides it is. But the manager's enthusiasm for the game has never wavered, and he seems to be feeling good after a healthy 2022.
It's possible 2023 could be Tito's final season, or maybe he'll decide to manage for another 10. At any rate, let's just remember to enjoy him while we still have him.