CLEVELAND — The Cleveland Indians' first series of the season is in the books.
And although there's only so much you can take away from three games, the reality is that with this year's MLB season game limited to 60 games, every contest matters that much more.
So while it may not be fair to make generalizations about a team through just three games, the reality remains that five percent of the Indians' season is now in the books. With that in mind, let's take a look at three things we learned this past weekend, when Cleveland won two of its three games against the Kansas City Royals at Progressive Field.
Jose, Jose
Given the limited length of this season, the Indians can't afford for Jose Ramirez to get off to the same slow start that plagued his 2019 campaign.
In his debut series of the season, Ramirez looked like a player who had regained his All-Star form, reaching base six times in 14 plate appearances (5-for-12) while tallying 5 RBIs. In Sunday's series finale, the 2-time All-Star homered twice, leading an offensive outburst that resulted in a 9-2 Cleveland win.
While it may just be three games, Ramirez's big series helped provide confidence that he can build on his strong finish to the 2019 campaign. Now hitting in the No. 2 hole of the Indians' lineup, the 2-time Silver Slugger remains a key part of Cleveland's sprint through the 2020 season.
Arms race
Entering the 2020 season, starting pitching was expected to be the Indians' most obvious strength.
But even the most optimistic Cleveland fan couldn't have anticipated it would be this good.
Obviously, there's still a lot of season left and Aaron Civale and Zach Plesac remain the two least proven pitchers in Cleveland's rotation. But it's tough to view this past weekend as anything but an promising sign for the Indians' pitching prospects.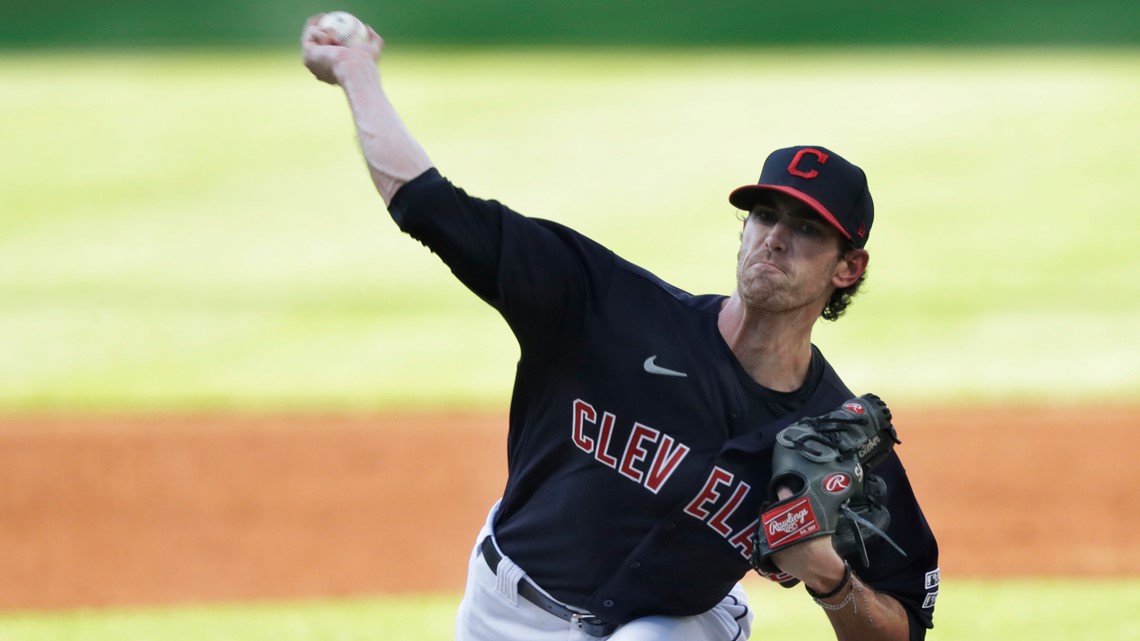 Strange new world
In order to prevent games from extending -- and thus, destroying bullpens in a shortened season -- MLB has implemented a new rule in which each extra half-inning begins with a runner at second base.
It didn't take long for Cleveland to fall victim to the new wrinkle, losing to the Royals in 10 innings on Saturday night as Kansas City took advantage of its added baserunner while the Indians failed to.
While some Indians players might not prefer the new rule, the reality remains that it's here to stay through at least the remainder of the regular season. As a result, Cleveland manager Terry Francona -- who opted not to bunt in the bottom of the 10th with two runners on base -- will have to learn and adjust in order to shape his approach to an admittedly unique situation.