CLEVELAND — Spring is here, and hope "springs" eternal throughout the baseball world.
Cleveland is no exception, and Indians fans are starting to assess the possibilities as training camp rolls on in Goodyear, Arizona. The Tribe has been one of the American League's consistent contenders for the past five years, but this season will see a slew of changes at the corner of Carnegie and Ontario.
Gone are superstar shortstop Francisco Lindor and beloved starting pitcher Carlos Carrasco, traded to the New York Mets for a package of mostly unproven young prospects. Former All-Stars Brad Hand and Carlos Santana also left town via free agency, as the club declined to pick up each of their eight-figure contract options for 2021. Citing severe financial losses caused by the COVID-19 pandemic, the front office is slashing the budget, and the Indians' payroll this year is projected to be among the lowest in baseball at roughly $47 million.
Clearly, these losses will be felt both on and off the field, but weeks ago club president Chris Antonetti gave reporters two reasons he believes the Tribe will still be a force to be reckoned with this season: "Shane Bieber and José Ramírez."
He makes a good point: The former busted out in 2020 and was the unanimous pick for the AL Cy Young Award, while the latter led the league in runs scored and was the MVP runner-up, and continues to be one of the best third basemen in the game.
Much is rightfully expected from both, but of course, no team can win with just two guys. Several more on Cleveland's roster are going to have to step up in a big way for them to make any noise in a tough AL Central.
Here are just five players who must produce in a significant capacity for the Indians to be a winner this year:
Eddie Rosario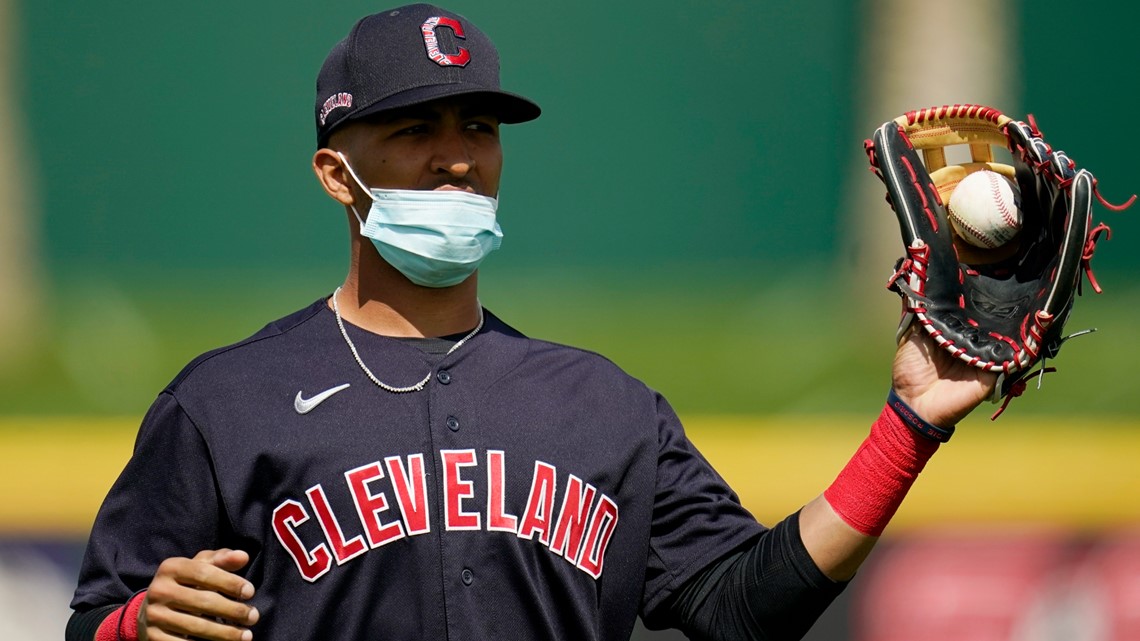 Although much was made of who left Cleveland in the offseason, the Indians did add some key pieces, as well. The club brought back 2020 Gold Glove winner Cesar Hernandez to hit leadoff and hold down second base, but the biggest move was the addition of outfielder Eddie Rosario on a one-year, $8 million contract.
The 29-year-old gives the Tribe something they have not had since Michael Brantley's departure: a legitimate everyday outfielder who can hit. Minnesota seemingly only let him walk in free agency because of their own financial constraints, as in six seasons with the Twins he proved consistently capable of hitting 20 home runs and notching 75 RBIs. It also helps that Rosario has a lifetime .353 batting average at Progressive Field, and Cleveland manager Terry Francona has joked to him, "It is so nice to not hate you anymore."
It is hard to be worse than Indians outfielders were offensively last season, and while there is still talent among players like Oscar Mercado and Josh Naylor, they are lacking in experience. The Tribe will have to lean on Rosario, and if he does what he is expected to do at the plate, that alone will upgrade the entire unit immensely.
James Karinchak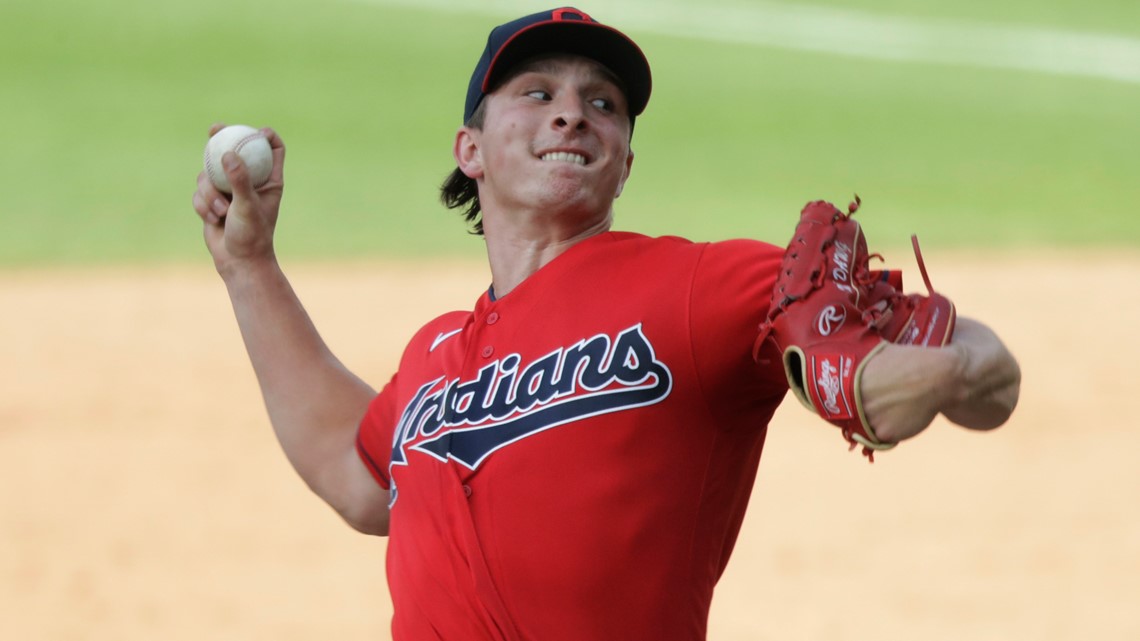 With Hand now in Washington, the Indians need a closer, and Karinchak seems like the natural heir apparent. As a rookie in 2020, the man who dons Rick Vaughn's No. 99 burst on the scene as a key member of the Tribe bullpen, appearing in 27 games and posting a solid 2.67 ERA. His electric stuff left hitters baffled at times, and he struck out an incredible 17.7 batters per nine innings.
But for Karinchak to be a ninth-inning man in the Major Leagues, the 25-year-old is going to have to be more consistent: After an incredible start to the previous season, his ERA ballooned to 6.10 over his last 12 games and he blew three saves during that stretch. The cold spell carried over into the playoffs when he gave up a grand slam to the New York Yankees' Gio Urshela in Game 2 of the Wild Card Series, blowing an early Cleveland lead en route to a 10-9 elimination loss.
Karinchak certainly has the potential to be a dominant high-leverage reliever. The Indians have had countless seasons ruined by bad bullpens, so his performance will be crucial to their success.
Roberto Pérez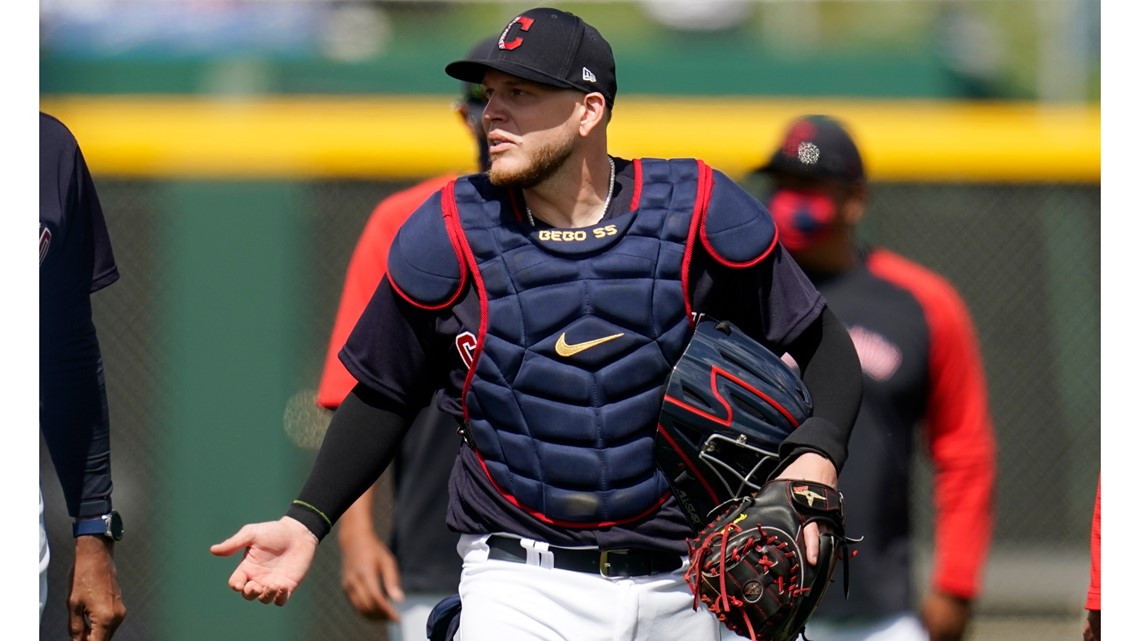 Behind the plate, "Bebo" was as good as ever in 2020, saving six defensive runs and throwing out a ridiculous 71% of would-be base stealers to earn his second straight Gold Glove. At the plate, however, things did not go as planned.
Pérez hit a paltry .165 with just one home run and a meager five RBIs, and his 33 OPS+ put him near the bottom of the league among everyday players. It was by far the worst offensive season of his career and contributed to the Indians' overall struggles in that department, although the lack of production could partially be attributed to a shoulder injury that stuck with him for most of the season.
The Tribe put faith in Pérez when it traded All-Star Yan Gomes two years ago, and he has rewarded them by becoming one of the American League's best defensive catchers. He also proved he could hit in 2019 when he belted 24 homers, and if he can get close to those levels again now that he is healthy, he will provide a massive jolt to the lineup.
Triston McKenzie
One of the silver linings of last summer's Mike Clevinger-Zach Plesac COVID protocol fiasco was the long-awaited debut of the Indians' top pitching prospect. The young McKenzie had not thrown a competitive inning in almost two years due to injury, but gave fans and teammates a sneak peak of things to come with a stellar 10-strikeout performance across six shutout innings on Aug. 22. He would finish his rookie season with a 2-1 record and a 3.24 ERA while averaging more than 11 strikeouts per nine, and his emergence gave the Tribe the breathing room it needed to send Clevinger to the San Diego Padres at the trade deadline.
McKenzie has all the potential in the world, but he's also still a very young 23, and did not log more than six innings or throw more than 92 pitches in any start last season. Although you can likely pencil him in as the team's fourth starter, expect him to be on some sort of overall innings limit, as his career-high for that figure in the minors is just 143 way back in 2017.
The Indians are the envy of baseball when it comes to developing young starting pitchers, and it is one of the main reasons why many still see them as a contender. Bieber is a bona fide ace, and Plesac and Aaron Civale have emerged as promising options in under two years. Although it will take time, McKenzie seems like a shoo-in to follow that trend.
Andrés Giménez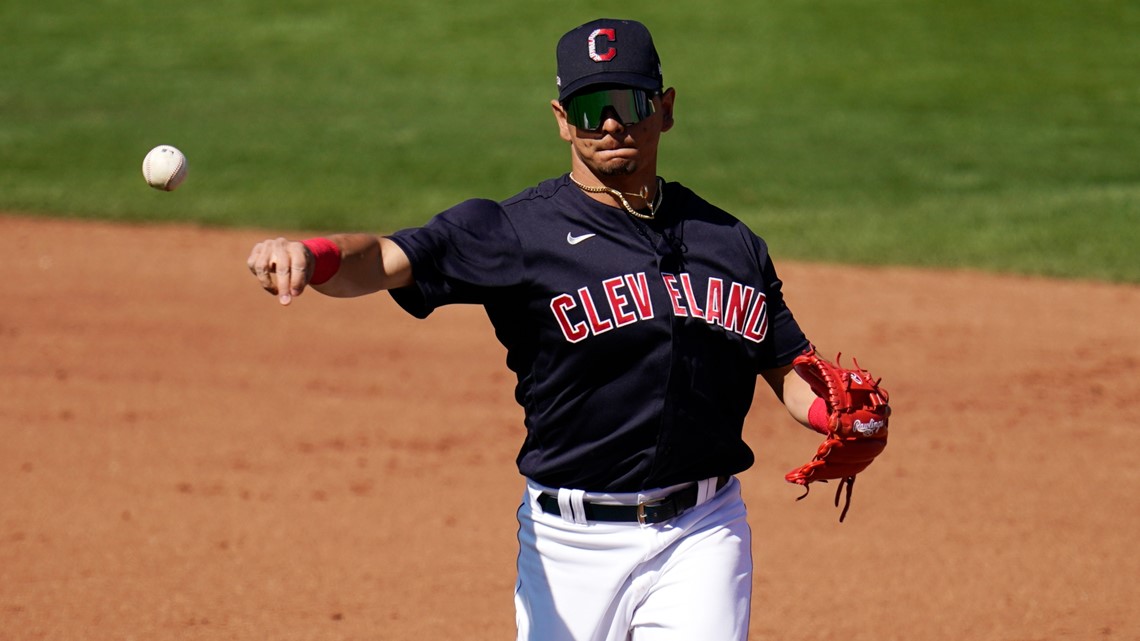 I've been thinking a lot about former Indians shortstop Jhonny Peralta lately. He was a fine player in his eight seasons with the Tribe, hitting more than 20 home runs three times while helping the club reach the doorstep of the World Series in 2007. And yet, scores of fans never liked him for one simple reason: He wasn't Omar Vizquel.
Replacing a legend is never easy, and technically the team hasn't even chosen who will follow Francisco Lindor this year. However, there are strong indications it will be Giménez, one of the pieces acquired from the Mets in the mega-deal that sent Lindor and Carrasco to Queens.
Giménez made his big-league debut last year at 21 years old, the same age Lindor was when he broke in with Cleveland. The Barquisimeto, Venezuela, native was never the stud prospect Frankie was, but as a rookie he hit a respectable .263 with 22 runs scored and eight stolen bases. He also proved to be a competent infielder, and his defensive superiority is why I have him as the starting shortstop over fellow former Met Ahmed Rosario, who is now taking reps in center field.
The key to success here is that Giménez must remember he is not Francisco Lindor, and he does not need to be. Fans must also realize that while that might not be at the level of a four-time All-Star and MVP candidate, his own talents could still be more than enough to help the Indians win some games this year, provided he gets help from his teammates.
Honorable mentions
Bobby Bradley - The 24-year-old's prodigious power has been unquestioned in the minor leagues, but he also strikes out a lot and has not been in Cleveland since a brief cup of coffee two years ago. Still, he is currently mashing in spring training, and he just might force the club to make him the starting first baseman.
Franmil Reyes - Not as much of a question mark as others, but he was streaky at times last season, and hit only .198 with a single home run over the last 24 games. I trust he'll be fine, but I would like to see more consistency.
Emmanuel Clase - The young fireballer was supposed to be a showstopper in the bullpen last year before getting busted for using PEDs. Now that his suspension is over, he has a chance to really solidify the back end of that unit. If not, expect the Corey Kluber trade to forever live in infamy.
Bradley Zimmer - The former No. 1 draft pick was a key contributor as a rookie in 2017, but that was a long time ago, and injuries have limited him to a subpar .192 average in just 63 big league games since. With Oscar Mercado headed back to the minors, this could be Zimmer's last chance to prove he belongs in Cleveland.
Josh Naylor - Whether at first base or in the outfield, the former first-round pick is expected to play a major role for the Indians this year. He's struggled a bit this spring but did display a lot of promise in last year's postseason and has shown the fundamental tools to be a solid hitter.