CLEVELAND — All-Star shortstop Francisco Lindor remains with the Cleveland Indians despite being the subject of plenty of offseason reports and rumors surrounding trade discussions, but that does not come as a surprise to manager Terry Francona.
Just like Indians fans, Francona heard all of the rumors about Lindor and he chalked up those reports to teams doing smart business and seeing what it would take to land the services of a two-time American League Gold Glove Award winner and four time AL All-Star shortstop.
"We can't control the rumors," Francona said in an appearance on MLB Network Radio Wednesday. "I would say from this winter, 99.9 (percent) were false. Just because a team called you and did their due diligence doesn't mean there's a 50-50 chance this guy's going to be traded."
In 2019, Lindor belted 32 home runs, 40 doubles and two triples with 74 runs batted in and 101 runs scored despite missing the first 19 games while working through calf and ankle injuries suffered in a preseason individual workout and spring training, respectively.
The 25-year old Lindor hit .284 with a split of .335/.518/.854 on-base, slugging and on-base-plus-slugging percentages in 2019.
Over 1,196.1 innings of work in 2019, Lindor registered 159 put-outs and 312 assists against 10 errors in 481 total chances. In addition to the .979 fielding percentage, Lindor combined to turn 68 double plays, both of which helped him earn the AL Rawlings Gold Glove Award at shortstop for the second time in four years.
In 2018, Lindor led the Indians with 183 hits and 42 doubles, was tied for third in triples, third in runs batted in and second with 38 home runs. Lindor set a club record for lead-off home runs, as he started nine games with round-trippers in 2018.
"When other teams hear rumors that, 'Hey, we're trying to balance payroll' or however you want to say it, they're naturally going to come see if they can get a steal or get one of the best players in the game," Francona said. "I don't blame them. That doesn't mean we're going to say yes."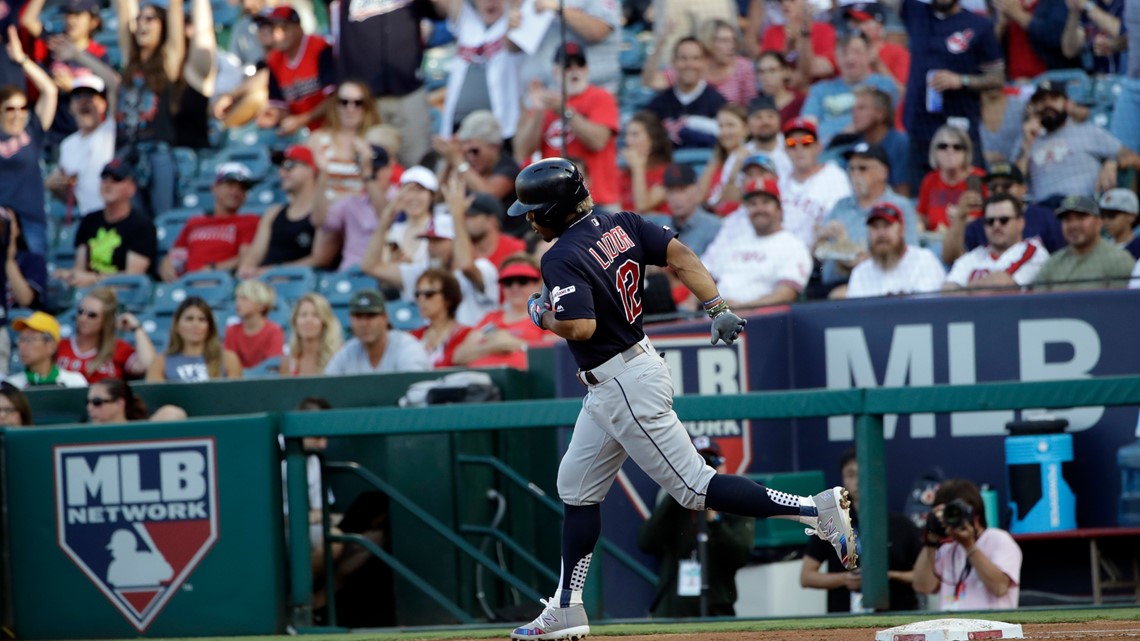 Through 717 games over his first four-plus years with the Indians, Lindor collected 835 hits, including 178 doubles, 15 triples and 130 home runs, with 384 runs batted in, 478 runs scored and 260 walks drawn against 455 strikeouts.
A four-time American League All-Star infielder and two-time Rawlings Gold Glove Award winner, Lindor has a .288 career batting average with .347 on-base, .493 slugging and .840 on-base-plus-slugging percentages.
Currently, Lindor is in his second year of arbitration and is expected to see a substantial increase in pay from the $10.55 million he made in 2019, whether his camp and the Indians agree on a deal before the hearing or if the superstar shortstop elects to go before an arbitrator.
"Chris (Antonetti) and Cherny (Mike Chernoff) have been really up front about us wanting to keep Frankie as long as we can," Francona said.
"We know we can have two years for sure. Can we make it go longer and still sustain the rest of our team? I don't know. That's a challenge. That's hard. There's no getting around it. I wish I could say, 'Yeah, it'd be easy,' but it's going to be hard."