CLEVELAND — The Cleveland Indians have an impending decision to make in regard to their long-term plans and if they can re-sign All-Star shortstop Francisco Lindor to a lucrative contract extension before he hits free agency after the 2021 season.
With a fan base already nervous about Lindor's potential departure, he did not help the Dolans' cause while speaking at Tribe Fest 2020 at the Huntington Cleveland Convention Center on Saturday, as he seemingly put the onus on the front office.
"If they don't think I can stay here because of the money situation, then I won't be here, but I do want to be in Cleveland," Lindor said during a 12-minute press conference. "I love the Cleveland Indians. I love the Cleveland fans. This city has grown on me a lot."
Lindor admitted he has yet to sign a long-term contract extension with the Indians "because they haven't offered me the right thing."
What that "right thing" is, is anyone's guess, but it is fair to say, the answer to the question of, 'what it would take to retain the services of the four-time American League All-Star and two-time Gold Glove winner' could approach $350 million or more based on what star players have gotten around the league in the last two offseasons.
Lindor said while "the right amount hasn't come up" yet, he knows there is money available to make a deal, as the Indians have cut nearly $40 million from their payroll since the end of the 2019 season.
"There's money out there," Lindor said. "Is it what the Indians are trying to do? Who knows? It's different, but there's money out there. There's no team out there with a $10 million payroll.
"Is it the right time for the Indians? I don't know. There's money. It's just a matter of, 'Is it my plan right now to sign players?'"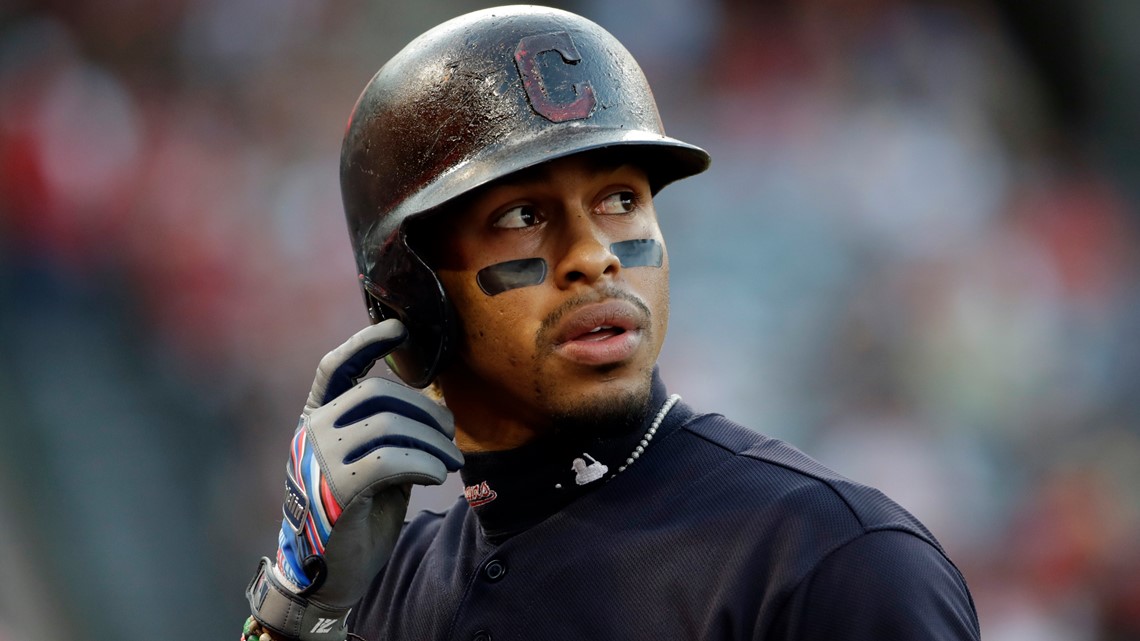 Lindor was drafted by the Indians in the first round of the 2011 MLB Draft out of high school and came up through the farm system, playing for Mahoning Valley (Rookie League), Lake County (Class A), Akron (Double A) and Columbus (Triple A) before joining the big-league club midway through the 2015 season.
Should the right long-term deal come his way, Lindor is open to re-signing with the Indians.
"I would love to be in Cleveland," Lindor said. "I love Cleveland. This city is home. It's a great city. We've got great fans.
"Everybody that's involved with the Indians organization is great. I love it here. This is where I came up and I'm extremely comfortable here. I am not opposed to anything. I would love to be here in Cleveland."
Lindor has led the Indians to the postseason in three of his first four full seasons with three American League Central Division championships, one American League pennant and the team's first World Series appearance in 19 years when they came within one victory of winning it all in 2016.
And while Lindor knows he is likely to receive a lucrative long-term contract on the free-agent market if not sooner with the Indians, the ability to play meaningful baseball late in the season is what matters most to the 26-year old shortstop.
"I'm not money-driven," Lindor said. "I'm championship-driven. I want to win. Wherever I go, I want to win. I want to bring a championship to the City of Cleveland. This is what I want to do. That's my mission. I'm here today, and I want to win for the Indians."