CLEVELAND — First baseman Carlos Santana has proven you can go home again!
Santana left the Cleveland Indians organization and joined the Philadelphia Phillies when he signed a lucrative multi-year free-agent deal ahead of the 2018 season, but his absence from Northeast Ohio would not last long.
Days after being traded from Phillies to the Seattle Mariners this offseason, the Indians reacquired the slugging infielder, and the return to Cleveland has netted him a first-ever All-Star Game appearance. Santana won the Starters' Election Thursday and will be in the initial lineup for the 2019 MLB All-Star Game at Progressive Field in Cleveland on Tuesday, July 9.
"This year is like a blessing for me," Santana told Indians officials shortly after landing in Baltimore for this weekend's series against the Orioles.
"I'm telling God every day, 'thank you' for giving me the opportunity for this year, come back to Cleveland, and look at it now. It's a great year for me, and I have to keep it going. Keep it going, help my team and try to have fun."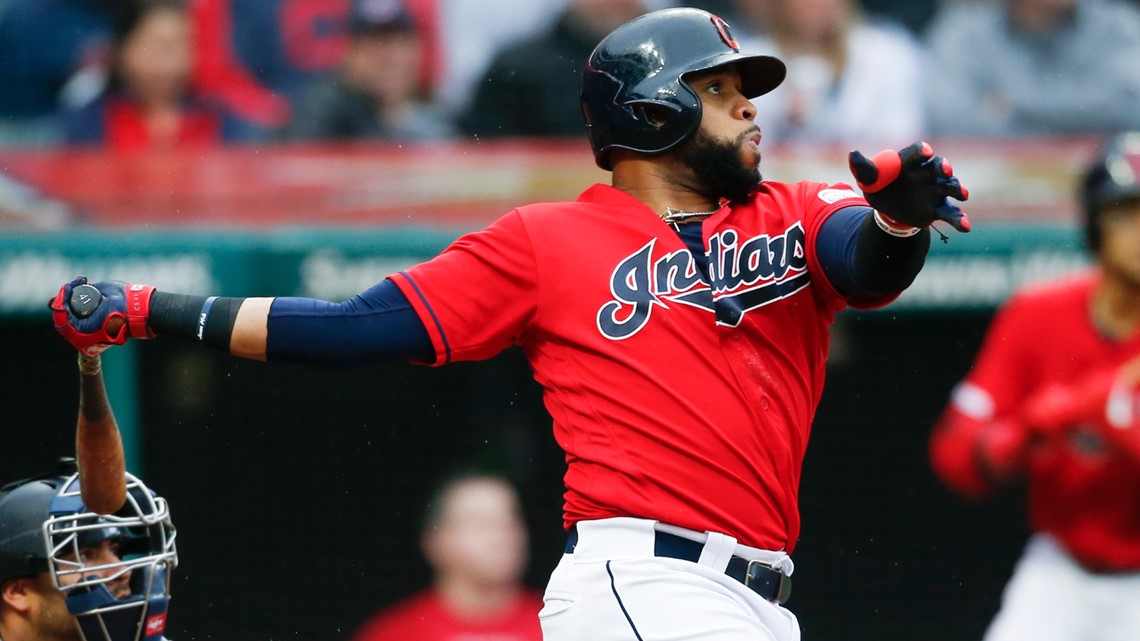 Santana found out the results of the vote on the flight from Cleveland to Baltimore, and because of that, was able to celebrate the selection with his teammates.
"I cried on the flight," Santana said. "I mean, I'm so happy for that, especially because it's in Cleveland and my fans, they supported me, my teammates, my office, too. I feel great. I can't believe it.
"All of my teammates, they told me, 'Congratulations,' and they're so happy for me. This is what I worked for, for a long time, and I cried. I cried a little bit from emotion, so I'm going to go enjoy it, me and my family. I'm so happy."
Santana earned his way into the All-Star starting lineup because of a strong first half performance in his first year back with the Indians.
In 79 games this season, Santana is hitting .290 with a .411/.541/.951 split of on-base, slugging and on-base-plus-slugging percentages. Santana has driven in 48 runs, scored 55 and registered 34 extra-base hits, including 15 doubles and 18 home runs, both of which lead the team.
Those statistics put Santana among the leaders at his position.
Along with the doubles and home runs, Santana leads the Indians in RBI, runs scored, hits (82), walks (57) and on-base, slugging and on-base-plus-slugging percentages.
Santana has one more home run and one less double than Minnesota's C.J. Cron, but he has scored 21 more runs and is batting 10 points higher. Also, Santana has 70, 11 and 80-point leads over Cron in on-base, slugging and on-base-plus-slugging percentages.
Compared to New York Yankees first baseman Luke Voit, Santana has significant leads in doubles, hits, runs scored and walks. Plus, Santana has drawn more walks (57) than he has strikeouts (53), while Voit has struck out 41 more times than he has walked.
Santana is batting 20 points higher than Voit along with significantly better on-base, slugging and on-base-plus-slugging percentages.
It was during the first week in June that Santana had a conversation with his agent and realized there was a chance at him making the 2019 MLB All-Star Game, and it will be a busy week for the veteran infielder.
Along with playing in the 2019 MLB All-Star Game, Santana will represent the Indians and the American League in the Home Run Derby the night before the Midsummer Classic.
"It's an experience for me, my first Home Run Derby in the big leagues and my first All-Star Game, so it's great," Santana said. "I'm so happy for that."