CLEVELAND — Historical connections have been referenced a lot in the search for the Indians' new name. "Spiders" certainly has a good resume in that category, as does "Municipals" (albeit in a different sense).
However, there is one option that has a deep attachment to Cleveland's baseball lore, and it's one that sometimes gets overlooked.
From the late 1880s until 1947, Major League Baseball specifically excluded Black players from its ranks, a disgraceful chapter in America's sad legacy of racial segregation. Some of the game's most talented stars would never suit up for the Indians or Yankees or Giants, but to stay on the field, they decided to form their own league in 1920, known today as the "Negro Leagues."
Cleveland's team was known as the "Buckeyes," established in 1943 following a single season in Cincinnati. They played most of their home games at old League Park, but sometimes crowds were so large that some contests had to be moved to Municipal Stadium.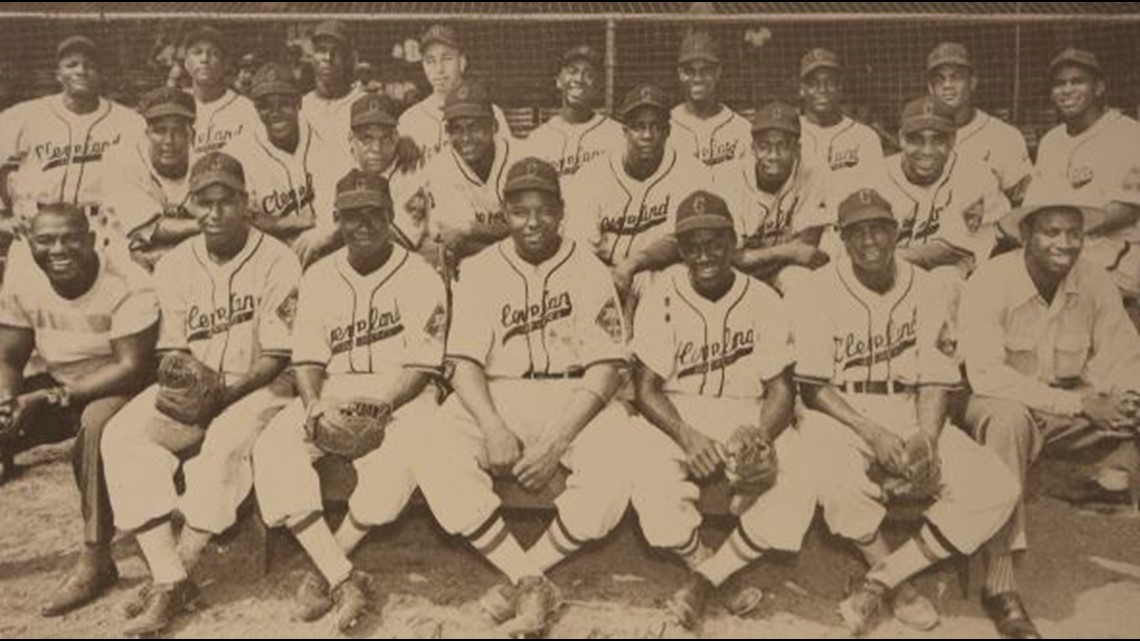 While the Buckeyes never had a Hall of Famer in their ranks, they did post an impressive .579 winning percentage across six official seasons in the Negro American League. The team sported several stars such as center fielder Sam "Jet" Jethroe (.316 lifetime batting average with club and later NL Rookie of the Year for the Boston Braves) and starting pitcher Eugene "Flash" Brenner (27 wins, 3.33 ERA). The organization won two NAL pennants, and in 1945 reached the ultimate mountaintop.
Cleveland made it to that year's Negro League World Series against the National League champion Homestead Grays, a legendary squad featuring Hall of Famers like Buck Leonard, James "Cool Papa" Bell, and the immortal slugger Josh Gibson (arguably the best hitting catcher in the history of the game). They were seen by most as the favorites, but thanks to back-to-back shutouts from Frank Carswell and George Jefferson (along with a 2 for 14 performance from Gibson), the Buckeyes swept the series in four games. It remains one of just four major professional baseball championships in the city's history, along with the Indians' two World Series titles and the Spiders' 1895 "Temple Cup" crown.
The Bucks made it back to the series two years later, but this time lost to the New York Cubans in five games. They played one more MLB-recognized season in Cleveland before moving to Louisville in 1949. The team returned a year later, but with the best Negro League players now being signed to integrate the formerly all-white majors, the inferior club went bankrupt after just two months.
Though their days have long been numbered, the Negro Leagues remain a crucial part of baseball's story, and to this day its players are venerated as shining lights who battled prejudice and segregation to enjoy the game they loved. Here in Cleveland, old school Buckeyes hats remain a popular item in the Progressive Field team shop, and the Tribe has even worked in special throwback uniforms on several occasions during the 21st century.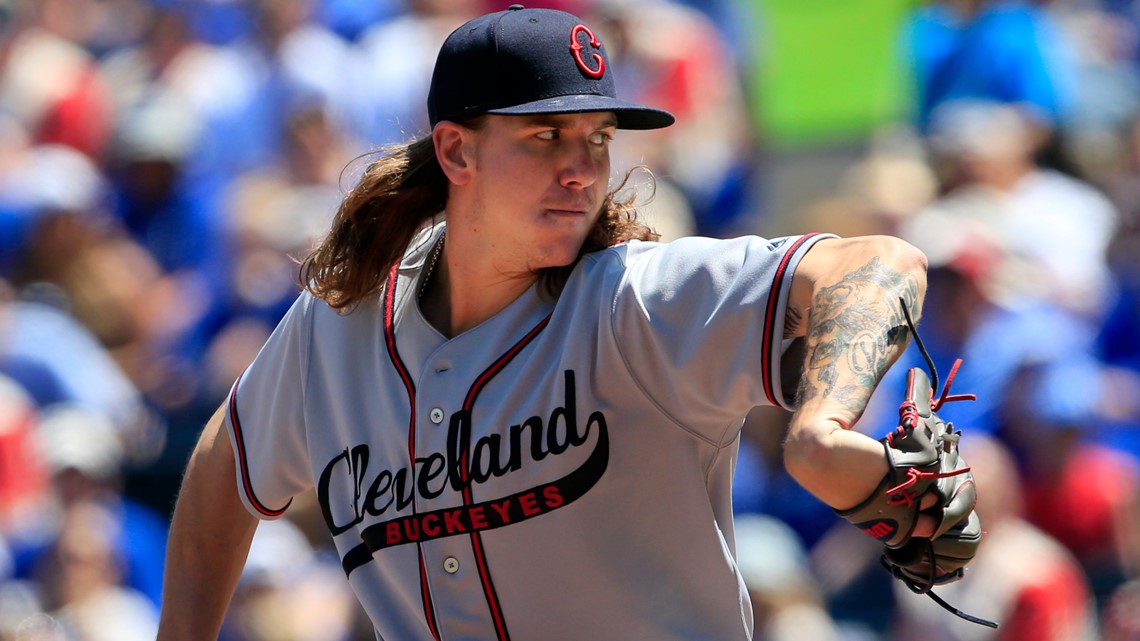 Which brings us to today, as the club searches for a new identity it hopes to carry into the next century. "Buckeyes" almost seems perfect: It rolls off the tongue, the history is unquestioned, and the uniform concepts are already there. It would also be somewhat fitting to replace a name many view as racist with one that would honor men viewed as heroes in the struggle for equality in sports.
So what's the problem? Well, it might be that certain Scarlet and Gray bunch down I-71...
Yes, "The" Ohio State University is unquestionably Ohio's team, and when you think of "Buckeyes," you instantly think of Archie Griffin breaking away down the sideline or Cardale Jones and Ezekiel Elliott leading Urban Meyer's bunch in a historic march through the College Football Playoff. Their stature and brand have only grown since the similarly-named Cleveland baseball club last suited up in 1950, with Cleveland-Akron-Canton being one of the hotbeds for support (Woody Hayes, Jim Tressel, and Urban Meyer are from here, after all).
The point is, it would be extremely hard for a new Buckeyes team to establish recognition when that name is so firmly entrenched with OSU, and its possible the school would even challenge it should the Indians even try to go in that direction. A one-off throwback game featuring the moniker is one thing, but a full-time change would be a whole different story, and could likely create immense confusion among the hoards of fans who undoubtedly root for both teams.
This is a major roadblock to a potential Buckeyes selection, and it's certainly a reason why the name came in next-to-last in 3News' recent poll with only 7.6% of the vote. Even with all the other pieces well in place, this course of action could be next-to-impossible.
More possible options for the Indians' new name: