David Resnik has spent years crafting memories at the corner of Carnegie and Ontario as a Cleveland Indians fan.
He's also found a way to preserve those memories in an impressive display.
Resnik spent nearly a year creating a mini replica model of Progressive Field, one of several stadiums he's recreated with his artistic talents, and he's completed it just before opening day.
The replica features all the details, from the Rally Alley to the Terrace Club and cars on nearby parking garages.
PHOTOS | Cleveland fan recreates Progressive Field with impressive mini model
Resnik, a Kent resident, used posterboard and printed skins scaled in Photoshop to replicate the ballpark. He also used wiring to recreate the stadium lights as well as tiny model-making materials, such as the trees.
Resnik crosschecked his details with Google Maps and photos of the ballpark, though he says some of the design came from memory.
Resnik also says it's impossible to tally how many hours he spent on the model, but estimates he likely could have completed it in a few months had he not had school obligations.
In fact, building stadium models motivated Resnik to return to school to study architecture. He's nearly finished with his second year at Kent State University.
Resnik began building models when he was 14 but only recently resurrected the hobby. He's given most of the models to relatives across the country, though some remain stored at his parents' house.
Resnik says he wants to keep his Progressive Field model for himself, but he's working on some ideas for other models and says he's open to suggestions. Last summer, he auctioned one that raised about $700 for charity.
Past model projects include Safeco Field, Fenway Park, AT&T Park, Minute Maid Park, Chase Field and Quicken Loans Arena, which comes complete with a mini Cleveland Cavaliers 2016 NBA Championship banner hanging from the arena rafters.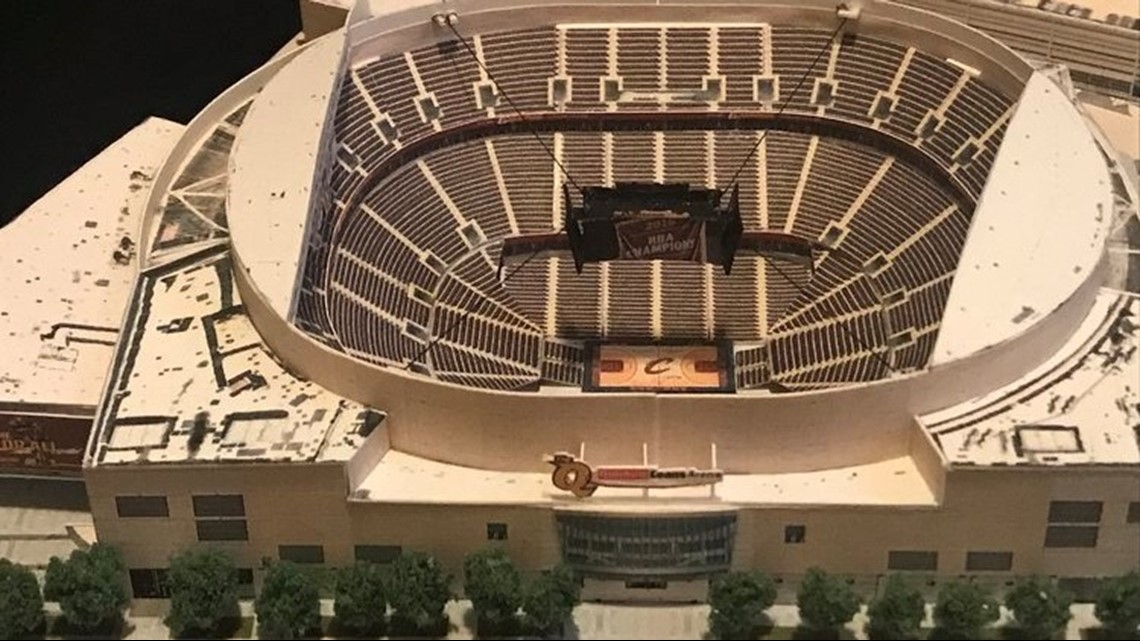 Resnik isn't sure on his next project, though he says he's considering taking a shot at Pittsburgh's PNC Park. He also says he won't complete the Cleveland trifecta with a FirstEnergy Stadium model until the Cleveland Browns show some improvement.
"Only if they start winning," he said. "These things take a long time to build, and hence I have to spend a lot of time thinking about the place and the games they play there. I see no good reason to swamp my brain with that stuff right now."
Watch his interview with Jim Donovan in the player above