CLEVELAND — A new era is about to begin in Cleveland.
On Thursday, the city's Major League Baseball team will officially take the field as the Guardians for the first time. Opening Day 2022 will take place in Kansas City against the division-rival Royals, and as first pitch approaches, we now have a clear view of who will be in uniform when the teams line up along the foul lines during the pregame ceremonies.
The Guardians' initial 28-man roster is set, with the club carrying 14 position players and 14 pitchers to begin the regular season. Due to the shortened spring training caused by the winter lockout, active rosters across MLB won't shrink to the normal 26 until May, and at that point a limit of 13 pitchers will also be imposed.
Let's break down the Guardians' Opening Day roster:
Starting pitchers (5)
Shane Bieber
Aaron Civale
Zach Plesac
Cal Quantrill
Triston McKenzie
It's been the club's strength for a decade, and they'll need to be great again for the Guardians to have any chance of competing. We all witnessed the nightmare scenario last season, when all three top starters missed significant time with various injuries.
The former Cy Young winner Bieber anchors the rotation, hoping to bounce back after a shoulder strain limited him to just 16 starts in 2021. Civale appeared to be on an All-Star pace before being sidelined by a bad finger, while Plesac struggled at times and posted a mediocre 4.67 ERA. All now appear to be healthy, and their experience in big-time starts will go a long way.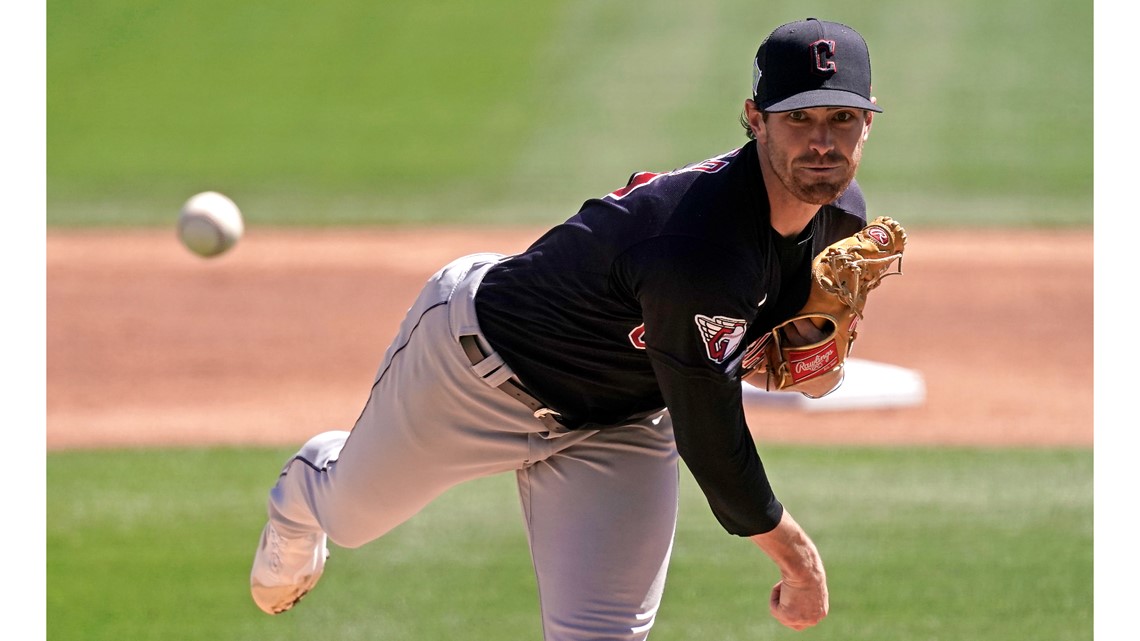 One silver lining to last year's injury issues was it gave other pitchers a chance to get some much-needed reps, and that was certainly the case with Quantrill (8-3, 2.89 ERA) and McKenzie (3.65 ERA over last 10 starts). Both are now firmly entrenched in the starting five, although manager Terry Francona has said McKenzie will start as a long reliever for the first week.
Relief pitchers (9)
Emmanuel Clase
Bryan Shaw
Trevor Stephan
Nick Sandlin
Anthony Gose
Logan Allen
Sam Hentges
Eli Morgan
Konnor Pilkington
Allen, Hentges, and Morgan all saw time in the rotation last season, and could provide some much-needed depth if injuries again become an issue. This could be the last chance for Allen to prove he belongs in Cleveland, as the former top 100 prospect is out of minor league options and has a 5.89 career ERA.
The Guardians showed their faith in Clase as their relief ace by signing him to a five-year extension (could be as long as seven), and brought the veteran workhorse Shaw back in one of their few free agency moves. Sandlin struck out 12.8 batters per nine innings as a rookie in 2021, and the former outfielder Gose impressed in just six appearances with his mid-90s fastball. Pilkington, who was acquired for former Gold Glover Cesar Hernandez at last year's deadline, will make his big league debut despite never seeing time in Triple-A.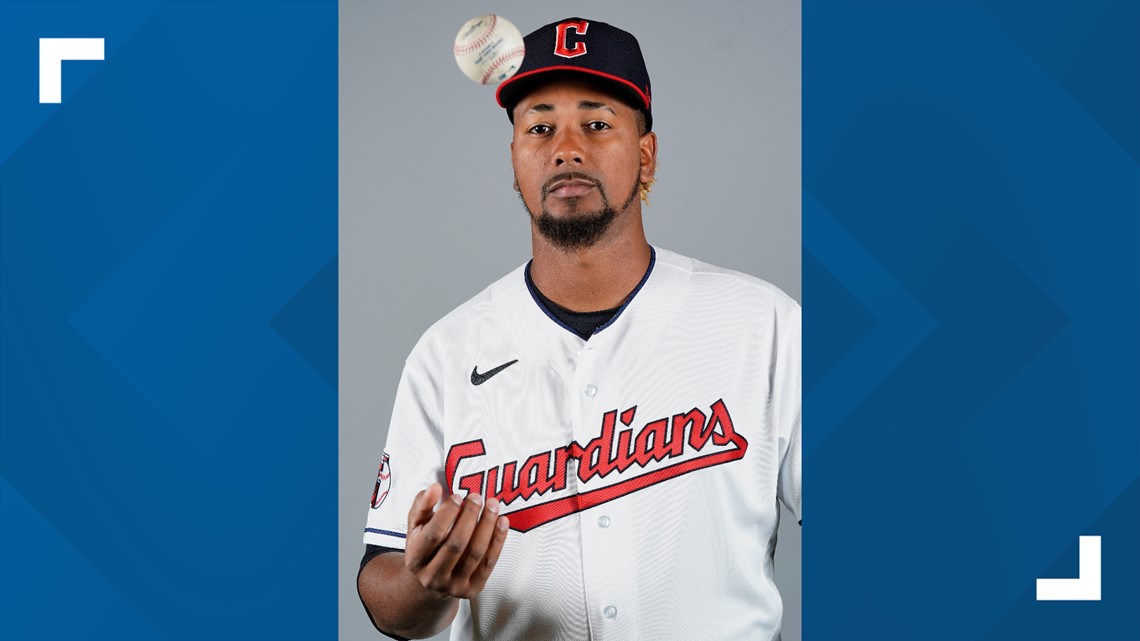 James Karinchak will begin the season on the injured list. His promising 2021 campaign fell apart in the second half, causing the one-time closer to be sent to the minors for a month.
Catchers (2)
Austin Hedges
Bryan Lavastida
With Roberto Pérez gone after eight seasons, Hedges now becomes the majority starter, with his glove (12 defensive runs saved) doing its best to make up for his woeful bat (43 OPS+). Cleveland had signed Luke Maile to back him up, but he will not see the field in April due to a hamstring injury.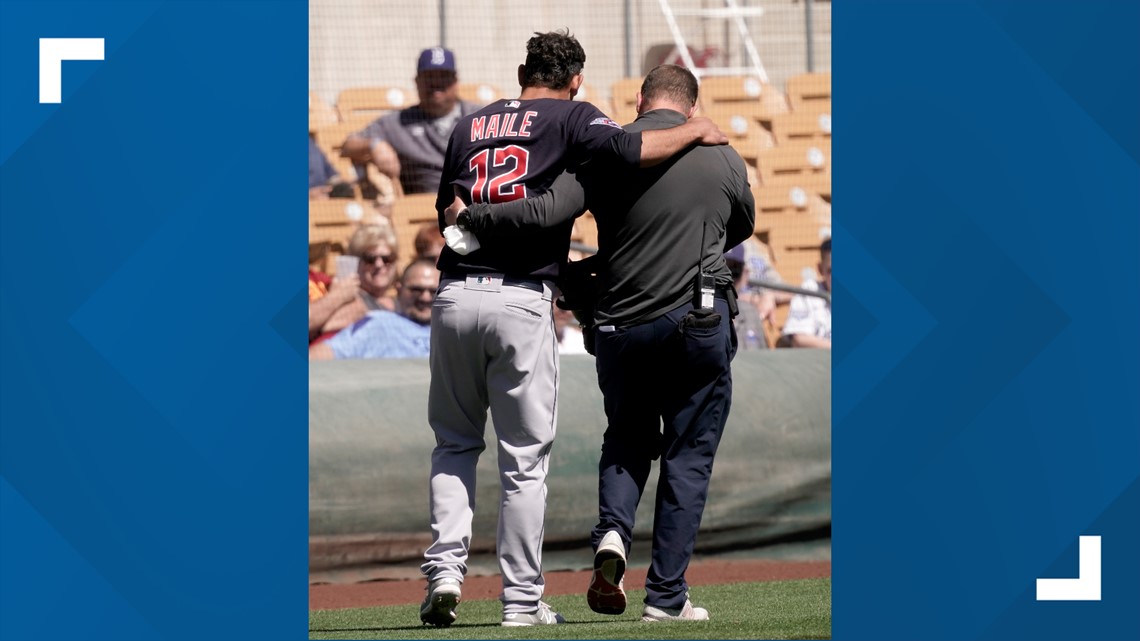 Enter Lavastida, a former 15th-round pick from Florida. The 23-year-old hit .289 in the minors last year (3 for 19 in Triple-A) with nine homers, but only threw out 22% of would-be base-stealers and is just 1 for 17 this spring, although his on-base percentage is a respectable .304.
Infielders (7)
José Ramírez
Amed Rosario
Bobby Bradley
Yu Chang
Ernie Clement
Andrés Giménez
Owen Miller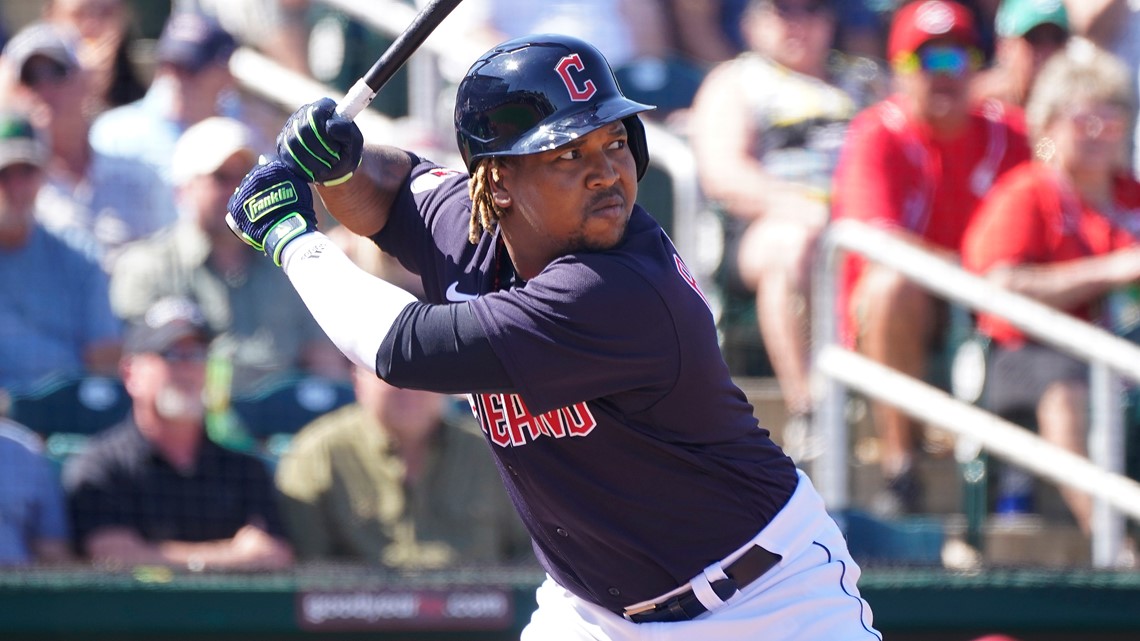 Beyond that, it's a hodge-podge of mostly unproven talent. Rosario hit .282 last year, but struggled defensively and could be moving to the outfield. Giménez had five defensive runs saved at shortstop and appears primed to start either there or at second after a good spring (1.100 OPS).
Should Rosario leave the infield, second base could be occupied by either Chang or Miller. Both have hit over .300 in Cactus League play and the former hit .280 over his last 41 games a year ago.
Bradley finally got an extended chance at the top level and delivered with 16 homers. Unfortunately, he also struck out in 35% of his plate appearances, and has yet to go yard in an exhibition game.
Outfielders (5)
Franmil Reyes
Myles Straw
Oscar Mercado
Bradley Zimmer
Steven Kwan
Reyes has developed into a legitimate power threat (30 home runs, .522 slugging in 2021), but is really an outfielder in name only, and his fielding limitations will keep him at DH most of the time. Straw has center field locked up with his own defense (2.64 range factor per nine innings) as well as his speed (30 stolen bases).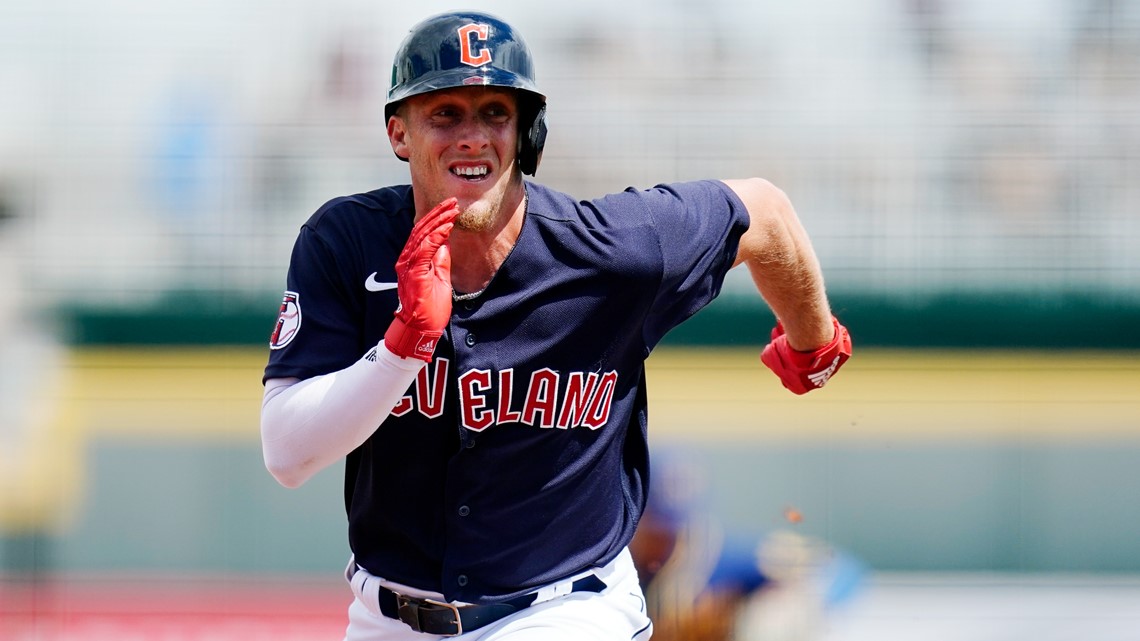 The rest doesn't exactly look pretty. Zimmer and Mercado have always shown flashes, but combined to hit only .226 last year, and are on particularly thin ice to see if they can ever live up to their potential. Their poor spring showings are why Rosario is liable to see some time in left.
The biggest wild card is Kwan, a former fifth-round pick out of Oregon State. The 24-year-old slashed .328/.407/.527 with 12 homers and 65 runs scored across Double and Triple-A a season ago, and is poised to make his MLB debut as the starting right fielder. He could potentially be the first of several talented bats making their way from the minors over the next couple of years.
Josh Naylor could also provide a boost either at one of the corner spots or at first base. He will begin the season on the IL after suffering a horrific ankle injury last July, but went 4 for 9 in brief exhibition action and could be back up in Cleveland by the end of April.