CLEVELAND — Pitcher Carlos Carrasco is a native of Venezuela and fellow starter Mike Clevinger hails from Jacksonville, Florida, but they have become fan favorites for the Cleveland Indians and fully embraced the city of Cleveland.
To Carrasco and Clevinger, Cleveland is not just the name of the city they wear across the front of their jerseys. To them, Cleveland has become home.
"The reason that I signed here is because all my family's here," Carrasco told WKYC.com at TribeFest 2019 earlier this month. "The fans, the community, the team, the front office, we're pretty much a family. We spend a lot of time together, pretty much eight months together, so that's one of the reasons I came back to Cleveland. I feel at home."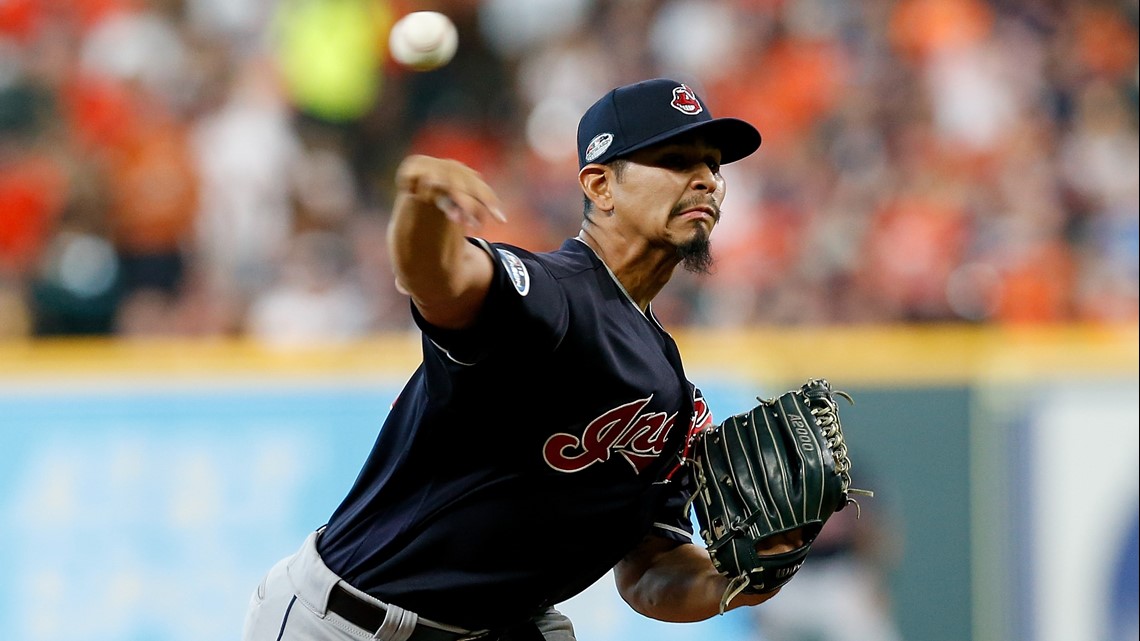 Clevinger went from not knowing much about Cleveland when he was traded to the Indians in 2014 while in the Los Angeles Angels' farm system to inquisitively exploring all the city has to offer, and that includes a burgeoning restaurant scene.
"I know I'm going to be here for a while, and really fell in love with the city of Cleveland," Clevinger said. "I knew nothing about Cleveland before I came to the Indians. Literally, I knew Kenny Lofton. That's all I knew about Cleveland, so it was cool to get here and really get into (everything).
"Every time I'm here, I go out all the time to get food, to these different food places. Greenhouse Tavern, that's my favorite spot by the way. That's my plug. That's the best spot. That's one of my favorite places to eat in the whole country."
Carrasco was the subject of trade rumors during the early part of the offseason, but the Indians made a commitment to him with a long-term extension, something the top-of-the-rotation right-hander was excited to sign.
"I think that was something a little bit different, but I don't pay attention to that," Carrasco said. "I don't have any control of that, but I'm really excited to sign back here for a couple more years. I can't wait to start spring training and the season back home."

Although Clevinger felt uneasy about his welcome to Cleveland because fans were upset that reliever Vinnie Pestano was dealt to Los Angeles for a minor-league pitcher, he has been featured on a t-shirt by a local company and his "Sunshine" Players' Weekend jersey has been a popular purchase at the team shop.
"That's amazing," Clevinger said. "Tip of the cap to Brant (Michael Brantley). He gave me that nickname. It was him that started it and it just caught fire. Cleveland took to it, too, and it kind of fit my personality, so I just always appreciate the support, especially with the nicknames. It's fun."
And fun is exactly what Carrasco is looking to have plenty of during the 2019 season.
"The only thing I can say is go out there and have fun," Carrasco said of his successes of the past three seasons. "That's the only thing you can do over there. If you start worrying about stats or numbers, I think I'm going to get disappointed in myself.
"So, for the last couple of years, I've gone out there and had fun, but at the same time, respect the game, respect my teammates, and like I said, just go out there and have fun. That's what we've done the last few years."