The Tribe announced it has declined the 2021 contract options for closer Brad Hand and first baseman Carlos Santana, which were worth $10 and $17.5 million, respectively. The pair now become free agents, and while its possible both could re-sign with Cleveland for reduced salaries, that possibility seems unlikely at least in Hand's case.
"With Brad, it was a really difficult decision," team President Chris Antonetti told reporters Friday, saying the club was attempting to find a trade partner for him. "He did an extraordinary job in his role as a closer and also was a leader in the clubhouse, specifically with the bullpen group."
The moves will make sense to some observers not just from a financial standpoint, but in terms of production, as well: Both players had been All-Stars for the Indians in the past, but had seen their value decline in recent years. For a team like the Tribe that was already not as flush with cash even before pandemic, it was seemingly the right time.
Hand came over to Cleveland in a 2018 deadline trade with San Diego, and helped the club win the American League Central division before earning an All-Star nod a year later. But he struggled mightily in the second half of 2019, and while he recovered in the pandemic-shortened 2020 season to lead the majors with 16 saves and post a 2.05 ERA, the 30-year-old also blew a one-run lead in Game 2 of the AL Wild Card Series against the New York Yankees, leading to the Indians' elimination.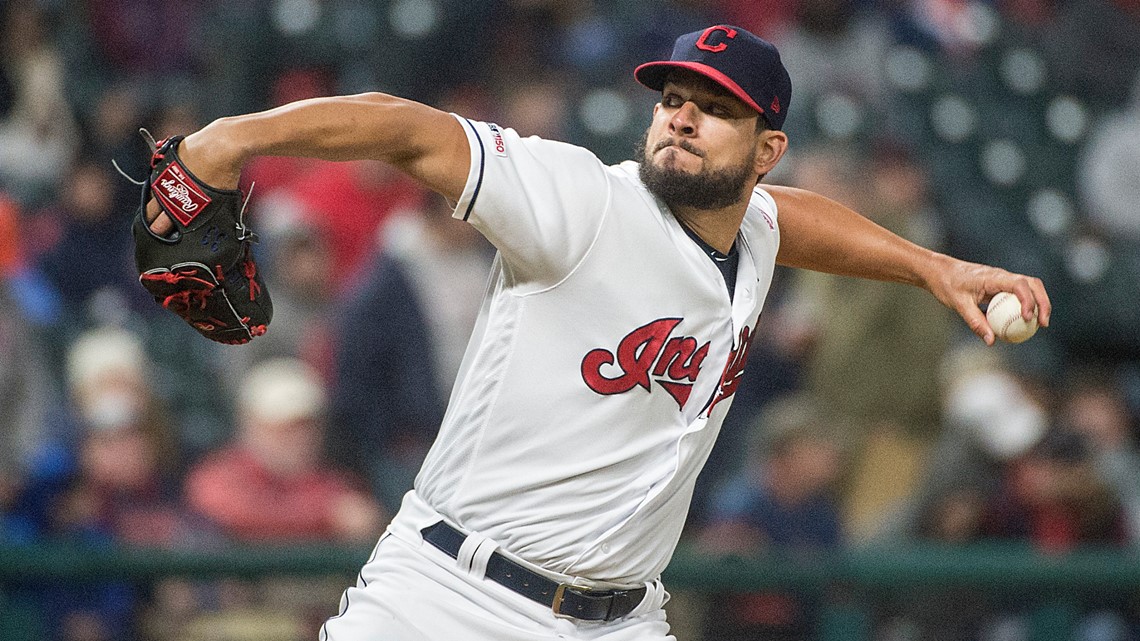 The situation with Santana will certainly be tougher for fans to swallow, as he has spent the better part of the last decade with the Tribe (save for a brief stop in Philadelphia in 2018). His 216 home runs as an Indian are tied with Hal Trosky for fifth in franchise history, and he was a key member of Cleveland's 2016 squad that nearly won the World Series. His best season came in his return to the city in 2019, when he hit 34 homers and was named the starting first baseman for the All-Star Game held at Progressive Field.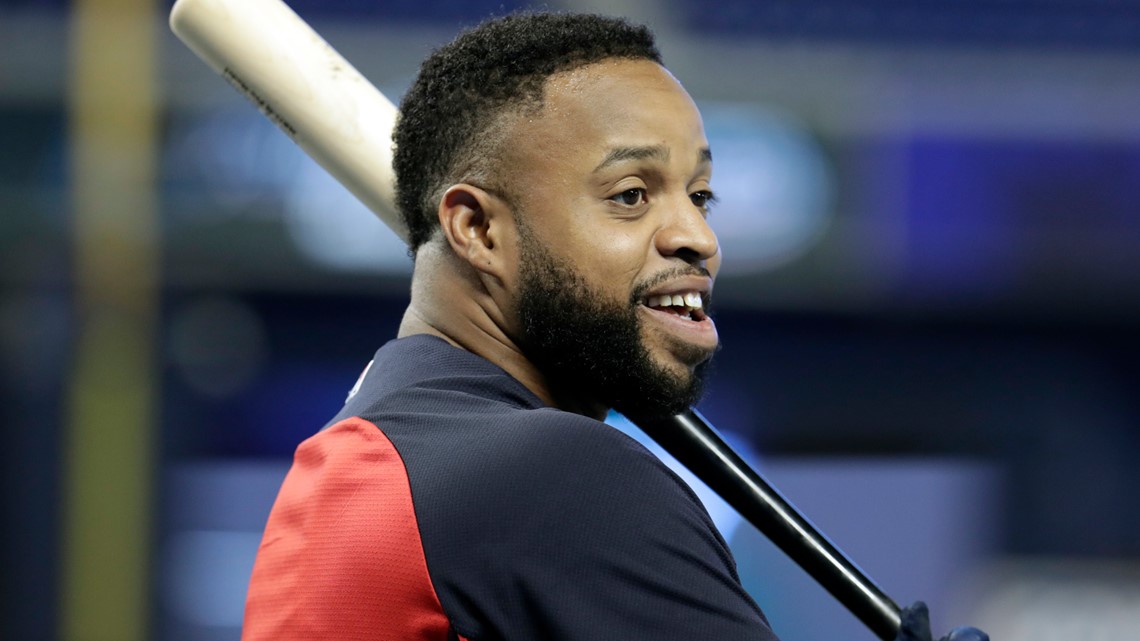 But if 2019 was Santana's best season, 2020 was undoubtedly his worst, as he posted career-lows with a .199 batting average and a paltry .350 slugging percentage. The 34-year-old was the highest-paid player on the team, but his production did not even come close to matching his salary.
Antonetti talked about several alternatives to Santana within the organization, including newcomer Josh Naylor. Even so, he did not rule out bringing Santana back on a smaller dollar amount.
"In fairness to Carlos, he probably needs to take time to examine what his alternatives might be," Antonetti said. "We'll stay in touch...Carlos is near and dear to our hearts."
In addition to Hand and Carlos Santana, the Indians also declined a $5 million option for outfielder Domingo Santana, who hit just .157 with two homers in 24 games. The combined buyout for the three contracts is $1.75 million, netting the team a savings of more than $30 million and putting the current projected 2021 payroll at just over $70 million according to Baseball Reference.
"We continue to believe Roberto's one of the best catchers in baseball, and a key leader on our team," Antonetti said. "We're excited to have him back."

In other news, Antonetti announced bench coach Brad Mills will not return to the coaching staff next year after sitting out 2020 due to family concerns, although he is expected to take another role within the organization. Antonetti does expect the rest of the coaching staff to be back, including manager Terry Francona, who missed the majority of the past year with various health issues.