HOUSTON — With the Nationals laying claim to a 1-0 lead over the Astros in the World Series, the eyes of the baseball world are currently fixated on Houston.
In a matter of months -- or perhaps weeks or even days -- those same eyes, however, could soon turn their attention 1,300 miles to the northeast, where the Cleveland Indians will soon find themselves facing a potentially franchise-altering decision.
Ever since he reportedly turned down a $100 million extension following the Indians' own run to the Fall Classic in 2016, a ticking clock has seemed to accompany Francisco Lindor's future in Cleveland. And with just two years remaining before the 4-time All-Star is scheduled to hit the free-agent market following the 2021 season, the speed of that same clock could soon be accelerated as the Indians decide at what point they want to maximize a potential return for one of baseball's brightest young stars.
For what it's worth, neither Cleveland nor Lindor have publically said anything about parting ways, although at some point, actions speak louder than words. And with Lindor making it clear he wants to maximize his own leverage and Indians owner Paul Dolan telling The Athletic earlier this year that fans should "enjoy" Lindor while he's in Cleveland, a parting between the two appears to be a matter of not if, but when.
Nevertheless, that doesn't mean the Indians don't have options available when it comes to Lindor's future with the team. With that in mind, let's take a look at the possible ways Cleveland's pivotal decision could play out.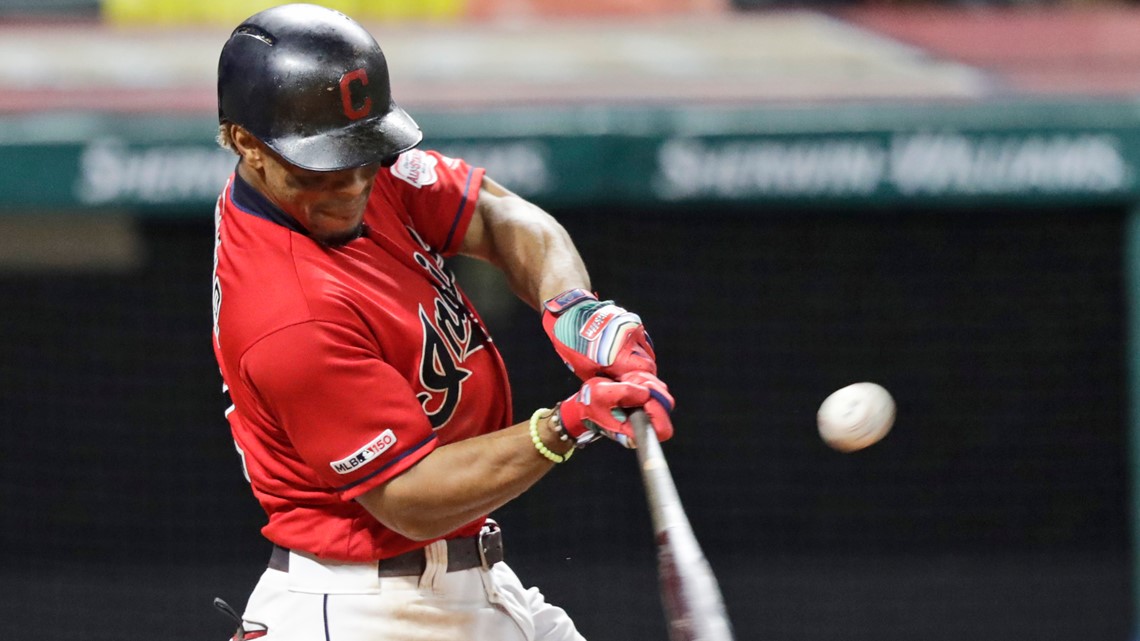 Trade Lindor this winter
Pros
If the Indians are only concerned about maximizing their return on Lindor, now would be the time to trade him. With two full years of team control remaining, Cleveland would open themselves up to both bidders looking to sign the 25-year-old to a long-term extension and those willing to potentially risk him entering free agency in two years.
Considering what Lindor has already accomplished at such a young age while playing one of baseball's premier position, suitors for his services would have to be willing to part with a massive trade package to lure him from Cleveland. Any trade conversation involving Lindor this offseason would likely begin with the other organization's top prospect and proceed from there, giving the Indians the potential to replenish perhaps its farm system, and then some, with just one move.
Cons
Regardless of the return it would receive, it's hard to imagine the Indians trading Lindor this offseason and entering 2020 better than they were in 2019. And considering that Cleveland is currently in the middle of what it considers to be a "championship window," that's no small thing.
What's more is that after a disappointing 2019 season in which it failed the reach the postseason despite entering the year as a heavy favorite to win the American League Central, the Indians will likely have to consider the public relations hit it would take for trading their franchise player. After the backlash Dolan received for his comments suggesting Cleveland may not be capable of keeping Lindor, imagine what would happen if it actually traded him?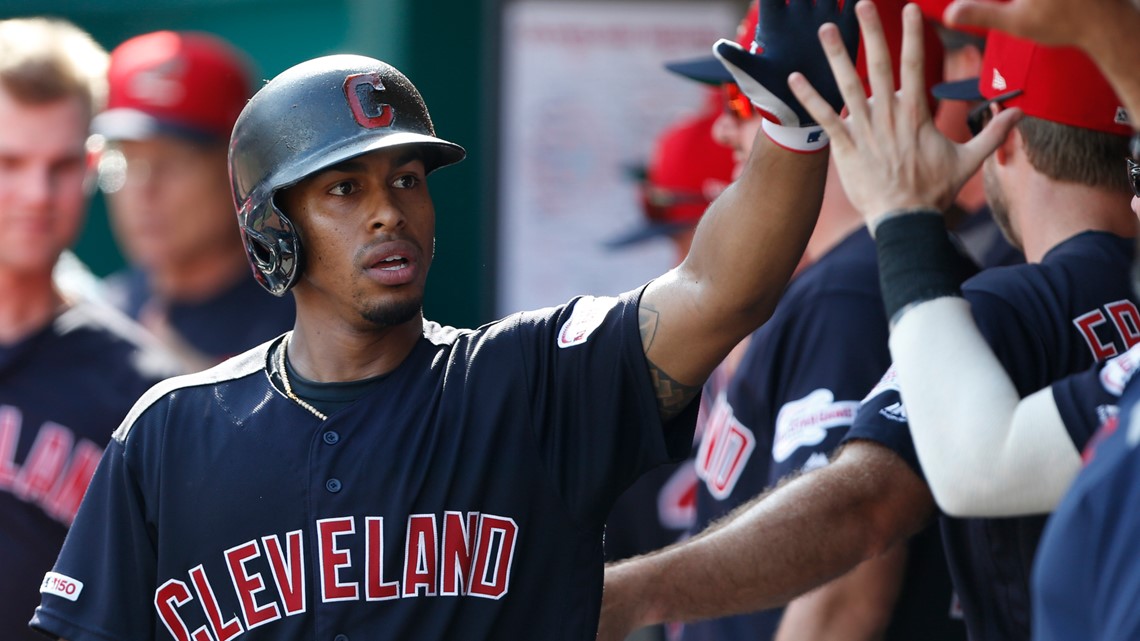 Wait and see
Pros
History would suggest this is the Indians' most likely course of action.
While Lindor's trade value may currently be at an all-time high, it wouldn't necessarily dip in a significant way between now and the MLB Trade Deadline. Any team acquiring Lindor between now and August would still have him for the same amount of postseason runs (two), which would likely be what most determines what they would be willing to give up.
As a result, Cleveland doesn't have to operate with a self-imposed deadline for dealing Lindor this offseason and can see how it's playing through the first four months of the season before reassessing whether or not it wants to make a trade. Plus, depending on how the rest of the league shapes up to start the season, Lindor's value could potentially increase by the deadline.
Cons
While this is a relatively safe course of action, there are a few potential pitfalls.
While the decrease in Lindor's value between now and July may be minimal, any value lost could ultimately matter in what would be a franchise-altering trade. Plus, with the reality being that Lindor's trade value will dramatically decrease next offseason when he only has one year left on his contract -- just look at what happened with the Baltimore Orioles and Manny Machado -- Cleveland could overplay its hand by keeping its 2-time Silver Slugger Award winner until July, when teams would be more willing to leverage Lindor's contract status.
Meanwhile, if the Indians opt to keep Lindor past the trade deadline, they better hope they win the World Series. Otherwise, they'll find themselves facing the same decision a year from now without a championship title to show for it and a significantly weaker trade market available for their franchise player.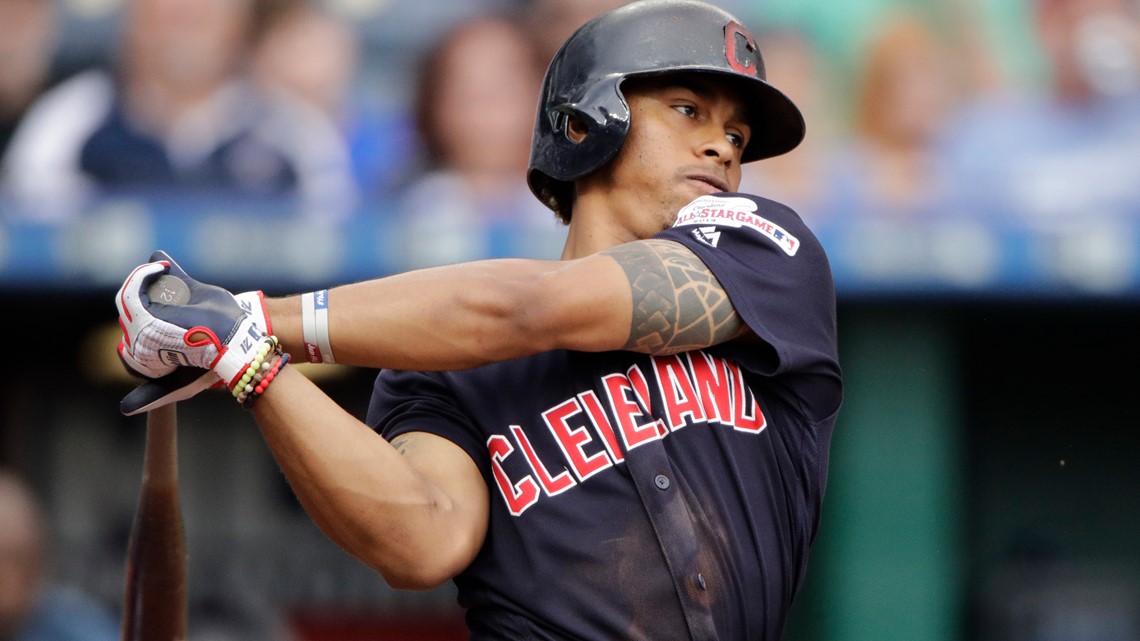 Sign Lindor to an extension
Pros
Locking up Lindor would not only keep one of baseball's best young players in Cleveland for the foreseeable future, but it would also be arguably the most popular move owner Paul Dolan has ever made.
With Lindor anchoring a lineup that also includes Jose Ramirez and the Indians laying claim to some of the best young pitchers in baseball, their window for a championship could very well extend the length of Lindor's new contract. And for a city that's seen superstar players in all three major sports leave, it would represent the rare occasion in which one continued to call Cleveland his home.
Cons
If the Indians were willing to offer a contract to Lindor he was also willing to accept, it would have happened by now. And Dolan's previous comments indicate it won't be happening anytime soon.
With multiple $300 million contracts having been given out in baseball in the last offseason alone, Lindor appears to be in line for a similar deal. Meanwhile, Cleveland has never given out a contract larger than $60 million (Edwin Encarnacion in 2016) and with the two sides seemingly as far apart as ever, it won't be long until others in baseball look to Cleveland and inquire about trading for one of the sport's biggest names.
WATCH | 3News' Jim Donovan weighed in on the difficult decision the Indians face about the future of Francisco Lindor in 'Jimmy's Take'