CLEVELAND — Jim "Mudcat" Grant, one of the most beloved players in Indians history, died Saturday at the age of 85.
Indians Senior Vice President for Public Affairs Bob DiBiasio released the following statement:
"The Cleveland Indians family is deeply saddened by the loss of Jim 'Mudcat' Grant, a true fan favorite on both the playing field and in the broadcast booth. A native of Lacoochee, FL, he joined the Indians organization at the age of 18 in 1954, made his Major League debut in 1958, and left a legacy as large as his personality. To this day, Mudcat was a cherished member of the Indians Alumni Ambassador Program. We send our condolences to the entire Grant family , as well as to his many teammates and other organizations impacted by his 60-plus years in our game."
It was during his first spring training that Grant acquired the nickname "Mudcat," when minor leaguer Lee Irby used the moniker because he erroneously believed Grant was from Mississippi. The label stuck for the rest of Grant's life, and after being converted from a third baseman to a pitcher he quickly rose through the Indians system.
Grant began in Cleveland as a reliever and spot starter, winning 10 games and completing 11 starts as a rookie. He won 10 more in 1959 for an Indians bunch that found itself in a pennant race all year, only to lose out to the Chicago White Sox during the last week of the season. It would be the club's last true contender until the mid-'90s.
While the Tribe's fortunes faltered, Grant only improved, and in 1961 he won 15 games and became a permanent member of the rotation. Two years later, he made his first American League All-Star team, though he did not play in the game despite it taking place at Cleveland Municipal Stadium.
Sadly, that would be Grant's final full season on the lakefront, as in July of 1964 he was traded to the Twins for George Banks and Lee Strange (one of many horrendous deals Cleveland made during that era). He finished his Indians tenure with a 67-63 record and a 4.09 ERA, along with 50 complete games and eight shutouts.
"Getting traded really hurt me because in my heart I was a Cleveland Indian," Grant would later say in Terry Pluto's classic book "The Curse of Rocky Colavito." "I wasn't one of those guys who couldn't wait to get out of Cleveland. I wanted to stay."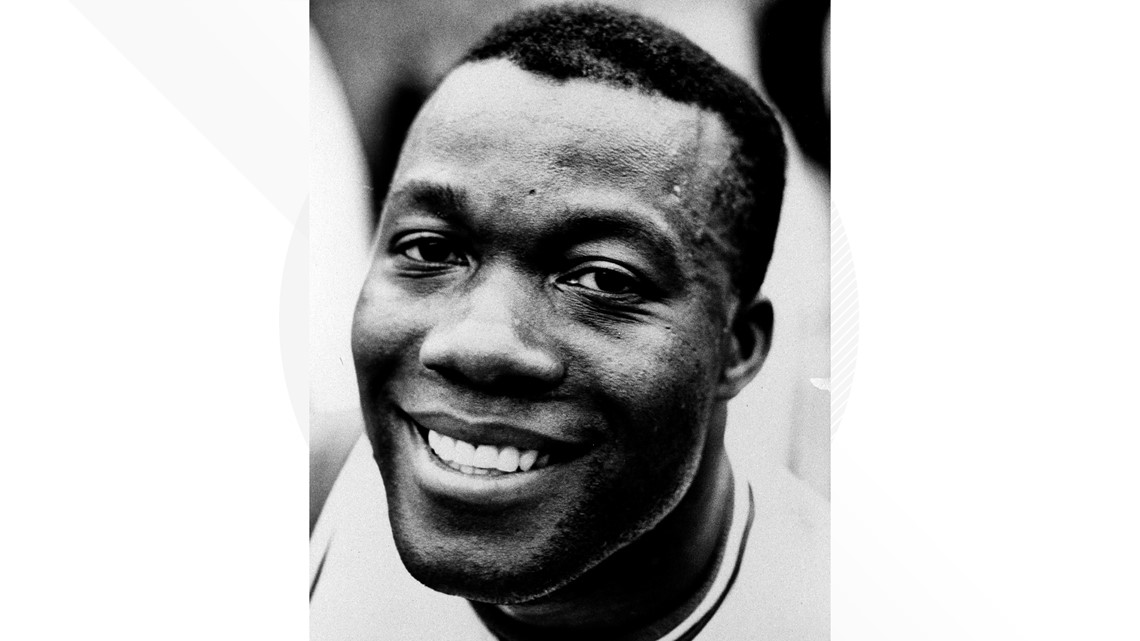 Like too many before and after him, Grant continued to blossom after leaving the Tribe, and in 1965 led the AL with 21 wins and six shutouts. He became the first Black pitcher to notch 20 victories in a season, and in the process helped Minnesota take the AL pennant. Grant won two games in the World Series, but the Twins fell to the Los Angeles Dodgers in seven.
Grant would also play for the Dodgers, Montreal Expos, St. Louis Cardinals, Oakland Athletics, and Pittsburgh Pirates later in his career, during which time he became a solid reliever. He retired in 1971 with 145 wins and a 3.63 ERA, pitching more game with the Indians than any other club.
In 1973, Grant was hired by the Tribe to be a color commentator for their TV broadcast, with Harry Jones on play-by-play. He stayed in the role for parts of three seasons, and though some of his methods and mannerisms were considered unorthodox, he quickly became a favorite of fans and even his contemporaries.
"A lot of people made fun of Mudcat's grammar and how he butchered names, but I heard his work and liked it," Joe Tait, the late Indians and Cavaliers broadcaster, told Pluto decades ago. "The average fan related to Mudcat, but he never worked with a strong partner."
Grant moved to Los Angeles in 1980 and became a well-known activist, helping communities improve infrastructure while also serving as a mentor to kids. In baseball, he also served as a constant advocate for African American players, notably the "Black Aces," the 15 Black pitchers (including himself) who became 20-game winners.
Grant was also a frequent attendee at Indians alumni events, and when the team celebrated its 100th anniversary in 2001 he was named one of its top 100 players. In 2015, Grant was a featured guest when the Tribe unveiled a statue of Hall of Famer Larry Doby outside Progressive Field. Doby had been the first Black ballplayer in American League history and was described as Grant's "hero" and the reason he wanted to play for Cleveland as a boy.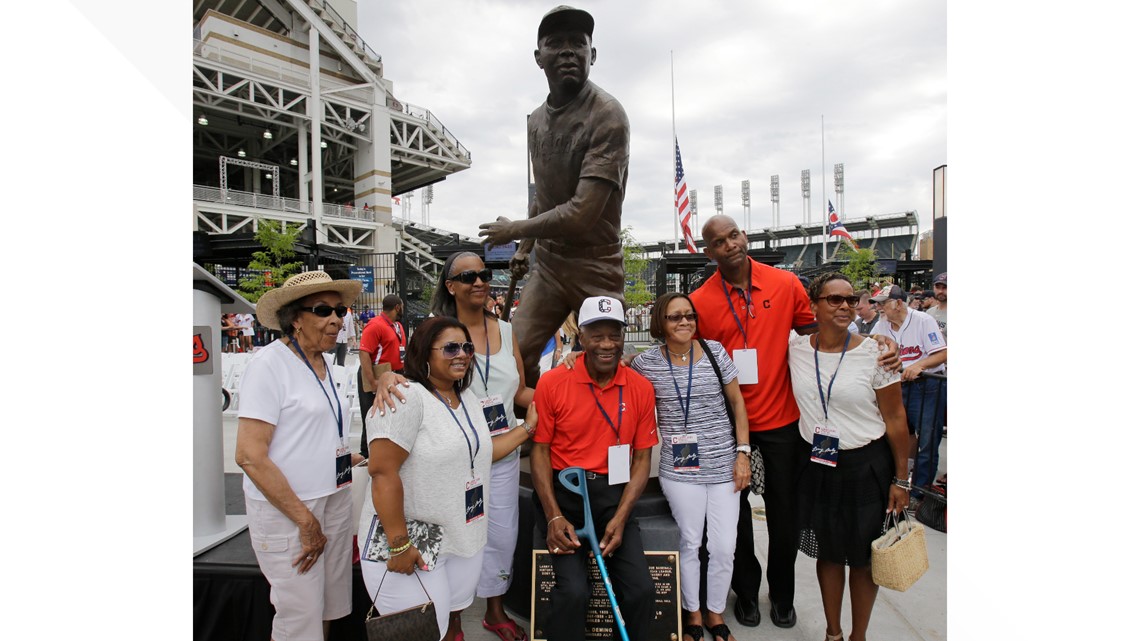 Funeral arrangements for Grant have not yet been announced.