CLEVELAND -- The Cleveland Indians started fast, but struggled late on the way to a 7-4 loss to the New York Yankees in the first of four games at Progressive Field Thursday.
As the final series ahead of the break for the 2018 Major League Baseball All-Star Game continues, the Indians are ready to get back to their winning ways and build on a 7.5-game lead over the Minnesota Twins in the American League Central Division.
"They're one of the best offensive teams in baseball, I think," Indians starting pitcher Corey Kluber said of the Yankees. "Their whole lineup, one through nine, there's not really any letdown from the leadoff hitter to the ninth hitter. I think they're a good lineup, one through nine, and if you make mistakes, like I did a few times, they take advantage of them."
PHOTOS: Cleveland Indians open series against New York Yankees before All-Star Game break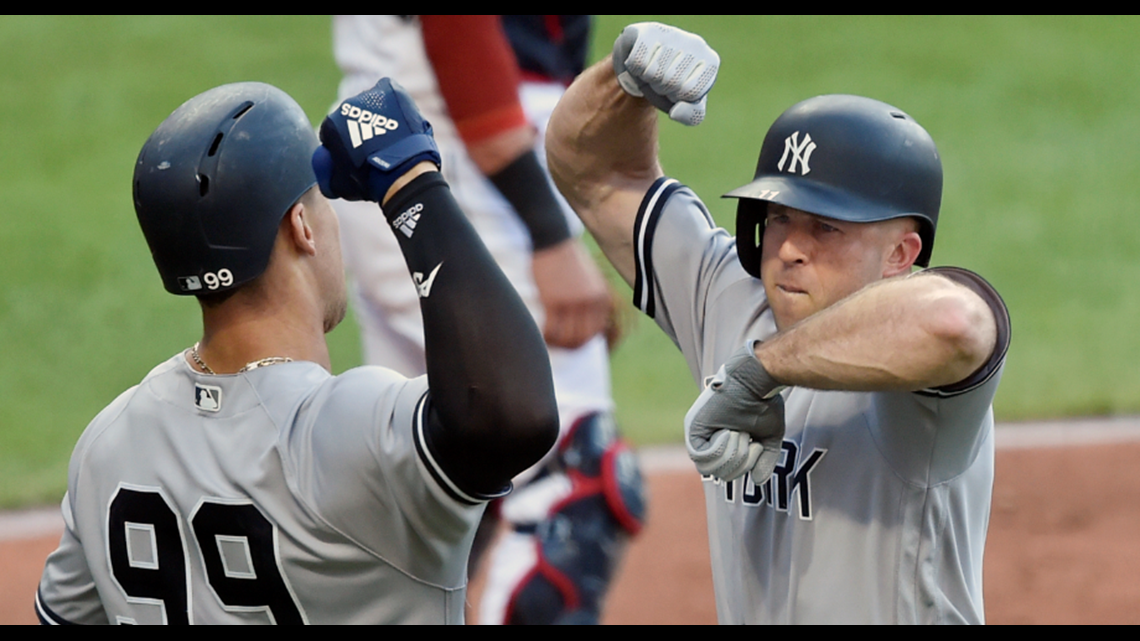 Currently, the Indians are 50-42, while at 61-31, the Yankees are 3.5 games in back of the Boston Red Sox for first place in the American League East Division.
The Yankees are sending Domingo German to the mound, and the Indians will counter with Shane Bieber.
German is 2-4 with a 5.06 earned run average over 17 appearances, including 11 starts, for the Yankees this season. In 74.2 innings of work, German has surrendered 67 hits, 26 walks and 42 earned runs against 86 strikeouts.
In six starts for the Indians, Bieber has compiled a 4-1 with a 3.47 ERA. Over 36.1 innings of work, Bieber has registered 36 strikeouts.
In addition to the game, it is WKYC Super Fan night, as Brigid Gurry will join WKYC staffers for a Facebook Live prior to tonight's first pitch. Also, Gurry will be active on social media throughout the game.
As her Twitter profile tells us, she is a die-hard Indians fan.
"My summer home is the corner of Carnegie and Ontario," Gurry said.