CLEVELAND — Thirteen years after he was first signed and six years after his Major League debut, Danny Salazar's time with the Cleveland Indians is officially over.
On Monday, the Indians announced they had reinstated the right-hander from 60-day Injured List before outrighting him -- and three other pitchers -- to Triple-A Columbus. All four pitchers elected for free agency, bringing Salazar's decade-plus tenure with the only Major League franchise he's ever known to an end.
Originally signed as an international free agent out of the Dominican Republic in 2006, Salazar made his Indians debut in 2013 and quickly emerged as one of the most promising young arms in the Indians' organization. Appearing in 10 games in his rookie season, Salazar amassed a 2-3 record, 3.12 ERA and 65 strikeouts and was chosen to start in Cleveland's Wild Card Game loss to the Tampa Bay Rays.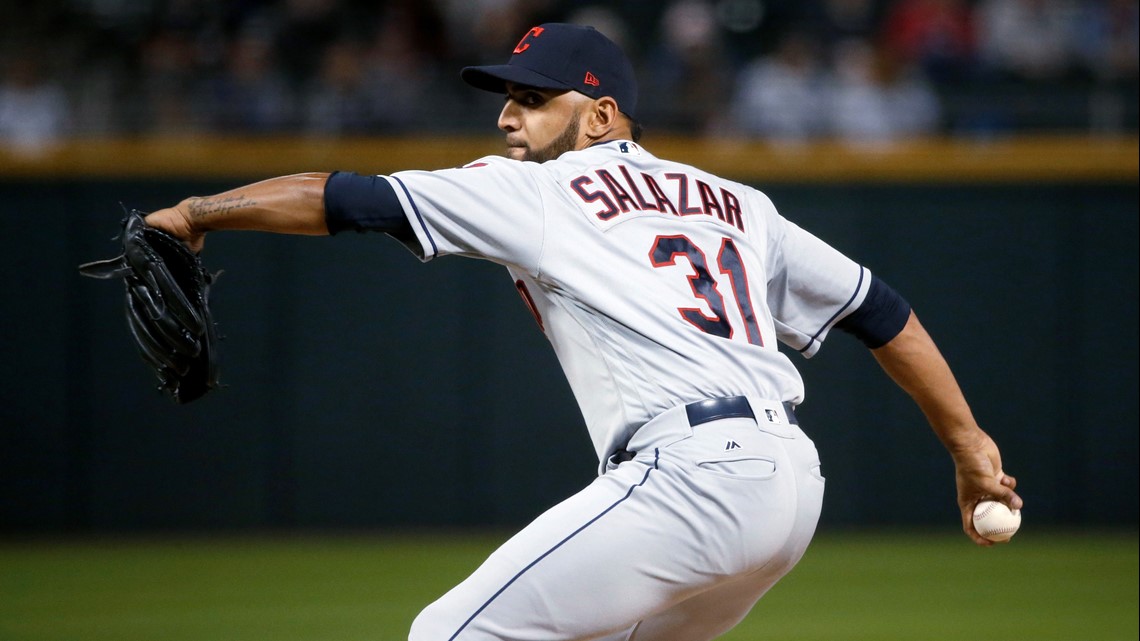 Injuries, however, ultimately marred most of Salazar's remaining time with the Indians, with whom he made 109 appearances for from 2013-2019. After being selected to his first All-Star Game following a strong start to the 2016 season, forearm injuries limited his availability throughout Cleveland's run to the World Series, while an elbow injury limited him to just 23 appearances (19 starts) in 2017.
After pitching for the Indians in the 2017 American League Divison Series vs. the New York Yankees, Salazar underwent shoulder surgery that left him sidelined for the entire 2018 campaign and most of 2019. His first start of the 2019 season would prove to be his only one, as a groin injury suffered in an August loss to the Houston Astros brought an end to his Cleveland career.
Over the course of six seasons with the Indians, Salazar amassed a 38-34 record, 3.82 ERA and 688 strikeouts. In addition to the 29-year-old Salazar, pitchers Cody Anderson, A.J. Cole and Tyler Olson also opted for free agency on Monday.