EASTLAKE, Ohio — There is some good news in the comeback story of Cleveland Indians pitcher Carlos Carrasco.
Friday, the Tribe right-hander was back on the mound as he threw a simulated game during batting practice with the Lake County Captains at Classic Park in Eastlake.
Carrasco threw 25 pitches to live batters, the first time he's done that since he was diagnosed with leukemia in June.
RELATED: Cleveland Indians SP Carlos Carrasco reveals leukemia diagnonsis; condition 'under control'
PHOTOS | Cleveland Indians pitcher Carlos Carrasco throws batting practice with Lake County Captains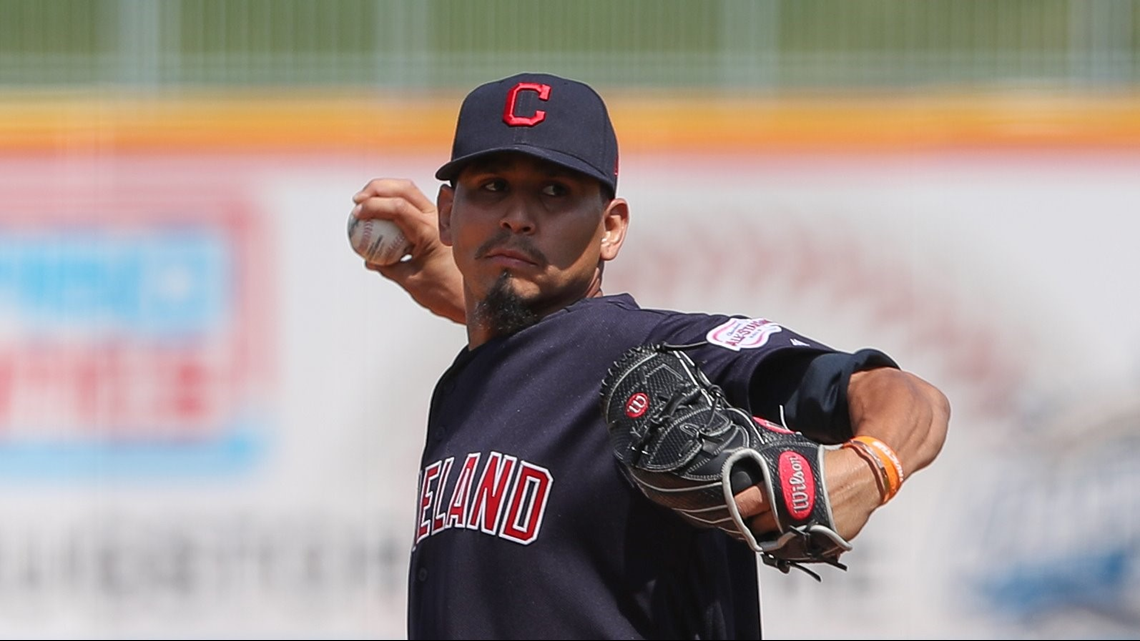 "It sounded like everything went really well," manager Terry Francona told MLB.com before the Tribe faced the Yankees in New York. "We'll reassess and see what the next step is."
Cookie has been throwing bullpen sessions for a little over a month now as he tries to fight his way back. The Indians haven't given a timetable for Carrasco to make a return, but he has said he hopes to rejoin the team at some point this season.
RELATED: Jim Donovan reflects on his battle with leukemia as Cleveland Indians pitcher Carlos Carrasco faces similar fight
RELATED: Who do you stand for? Viewers share personal stories after MLB, Stand Up to Cancer honor Carlos Carrasco during All-Star Game
RELATED: 'I stand': Carlos Carrasco honored at MLB All-Star Game during 'Stand Up to Cancer' ceremony
"It's a huge boost to him," Francona added. "Even if this is all he did the rest of the year, you could see how excited he was to do it, that gives us a lift in itself. If it gets to the point that he comes back and helps us pitching, great. But just the fact that he's on the mound and you see him smiling, that's good in itself."
Whether or not he gets back on a big league mound this year, Friday's activity in Eastlake was definitely an important step for Cookie and great to see.