CLEVELAND — Cleveland Indians rookie pitcher Zach Plesac has made only nine starts at the Major League level since his call up earlier in the 2019 season, but already, he has proven to be one of the best in the game in a key category.
While most pitchers toss over to first base just to keep runners honest, Plesac throws with the intent to get outs, and he leads all of MLB with five successful pickoffs in his nine starts this season.
"I think it's just kind of been something I've just built on my whole life, from high school to college to pro ball," Plesac said following Tuesday's 8-0 win over the Detroit Tigers at Progressive Field.
"I talked with T.A. (Tony Arnold), the pitching coach down in Akron, Double-A, he really helped me get my feet right moving toward first base, having efficient movements and being as quick as I can, so I've got to give most of the credit to him."
Having seen Plesac's move over to first base in his starts leading up to the break for the 2019 MLB All-Star Game, Indians manager Terry Francona predicted the young right-hander would nab a runner against Detroit, and that is exactly what happened Tuesday.
Tigers center fielder Victor Reyes drew a leadoff walk in the top of the first inning, but he did not last long, as Plesac picked off the base runner during Harold Castro's at-bat.
"It's funny because he came in (Tuesday) because things were busy (Monday), and he was just saying, 'What do you want to see?' I said, 'Hey man, I'll never talk to you about mechanics, about pitching.' I said, 'You just compete, but I bet you pick somebody off tonight,' and he laughed when he did. He looked in and started laughing."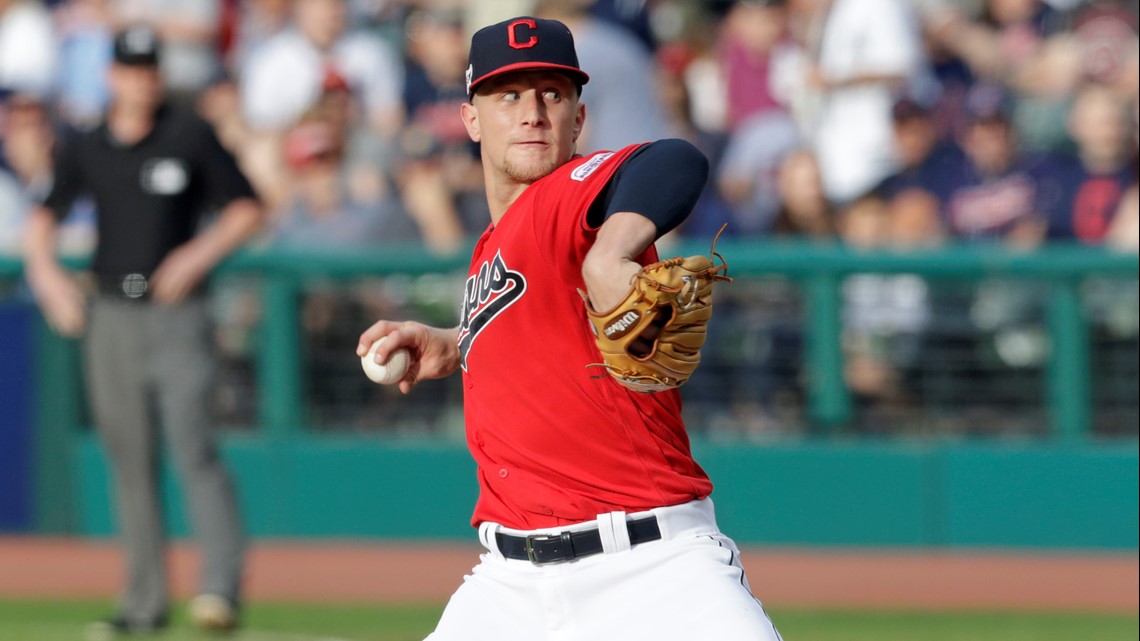 By taking care of five runners with a strong pick-off move, Plesac has earned the respect and appreciation of his manager and teammates alike, and proved correct his uncle, former Major League pitcher Dan Plesac.
"He's got the quickest feet I've ever seen," Francona said. "His uncle told me that, but again, a lot of uncles…he's right."
Selected by the Indians in the 12th round of the 2016 MLB First-Year Player Draft, Plesac helped the team reduce by a game the Minnesota Twins' lead in the American League Central Division with Tuesday's win.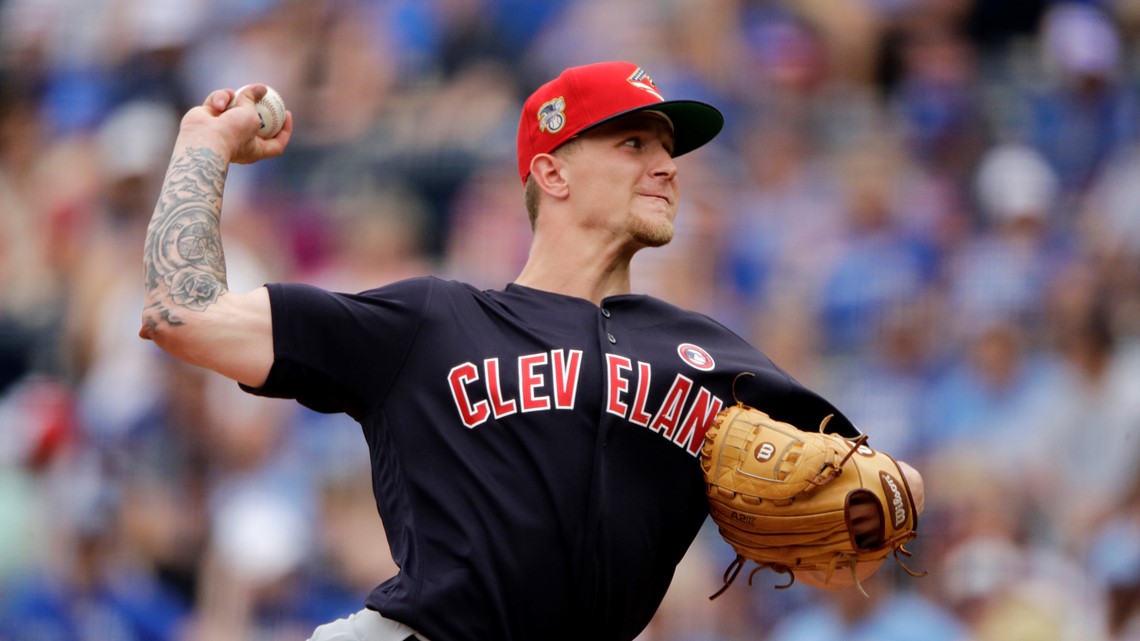 Although a two-hour rain delay shortened his appearance, Plesac allowed only one run and no hits or runs with one strikeout over three innings of work.
In his nine starts for the Indians this season, the 6-foot-3, 220-pound Plesac has a 3-3 record with a 3.56 earned run average over 48.0 innings pitched. Plesac has recorded 34 strikeouts against 18 walks, 35 hits and 19 earned runs allowed.
"Early, the excitement and the nerves were there," Plesac said. "Definitely being back and pitching at home is super fun. Amped up. First batter, I battle to a full count and walked him and next batter just got back to it, so I felt good. I'm just going to work on those things going into my next start, my next bullpen and continue to get better."
While Plesac has shown a knack for picking off runners, which he estimates saves him between five and 10 pitches in an inning with each successful attempt, the 24-year old native of Crown Point, Indiana believes taking care of hitters before they get on base is even more gratifying.
"Strike someone out though, for sure," Plesac said of what is the better feeling.