CLEVELAND — The Indians' 2020 season certainly didn't end they way they wanted it to, but several players on the team had outstanding seasons, and they're starting to be recognized for their efforts.
On Thursday, second baseman Cesar Hernandez, catcher Roberto Perez, and pitcher Zack Plesac were each named finalists at their respective positions for the Rawlings Gold Glove Awards in the American League. Perez last season became the first Tribe backstop to win a Gold Glove since Sandy Alomar Jr. (now a coach with the team) in 1990, while Hernandez and Plesac are both nominated for the first time and the latter is trying to become the first Cleveland pitcher to win the award.
Click here from more Indians coverage from 3News
The 2020 campaign was a difficult one for Perez, notably because he was forced to miss two and a half weeks (a large chunk of the coronavirus-shortened slate) in early August with a shoulder injury. His offensive numbers also suffered dramatically, with a paltry slash line of just .165/.264/.261 and just one home run.

However, Perez's presence behind the plate was as important as ever: He tallied six defensive runs saved and did not make a single error or allow any passed balls. In addition, he threw out 71% of would-be base stealers, the best mark in all of MLB.
Hernandez was a solid addition to the team this year as a replacement for former All-Star Jason Kipnis, and held down the middle of the infield with six defensive runs saved of his own. He also finished second on the team with a .283 batting average, and is attempting to join Hall of Famer Roberto Alomar as the only second basemen in club history to win Gold Gloves.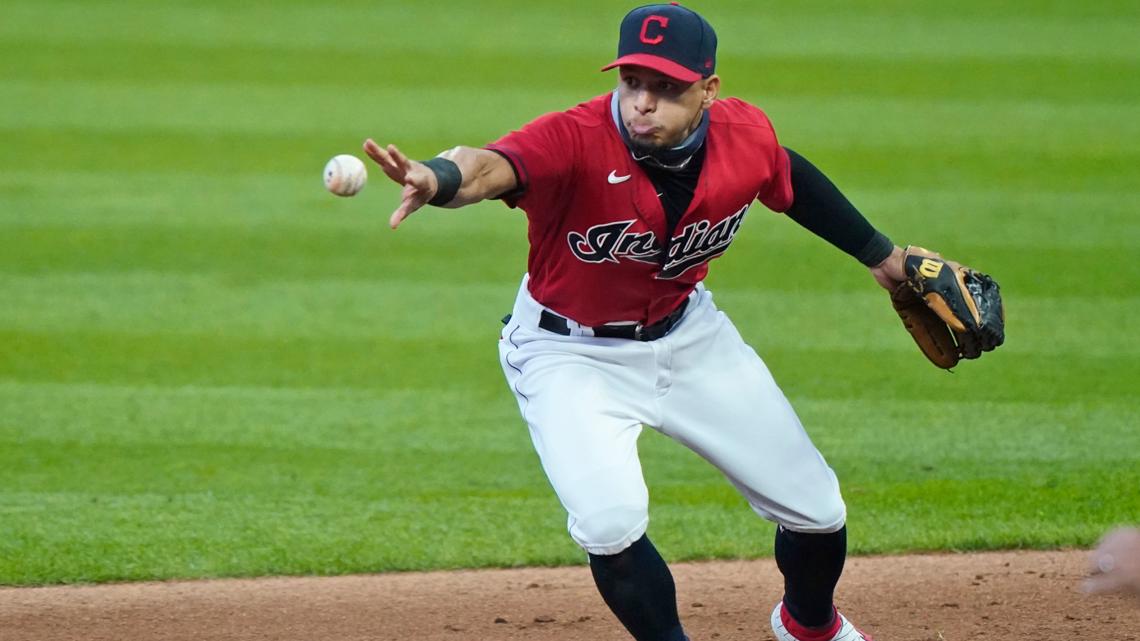 In just his second big league season, Plesac was stellar all around, going 4-2 with a 2.28 ERA with 57 strikeouts over eight starts. Defensively, he also went without an error and saved two defensive runs while posting a nine-inning average range factor of 2.11.

Chicago White Sox catchers Yasmani Grandal and James McCann are nominated with Perez, while Plesac will go up against Griffin Canning of the Los Angeles Angels and Kenta Maeda of the Minnesota Twins. Winners will be announced Nov. 3 at 7 p.m. live on ESPN.
Since the Gold Glove's creation in 1957, 15 different Indians have won the award at least once. Legendary shortstop Omar Vizquel has the most in team history, earning eight straight from 1994-2001.