CLEVELAND — Despite countless trade rumors and reports since the end of the 2019 season, Francisco Lindor remains the starting shortstop for the Cleveland Indians and he will be appearing at the team's premiere offseason event, Tribe Fest, next month.
The Indians confirmed on their Twitter account Tuesday afternoon that Lindor will appear at Tribe Fest 2020, which takes place at the Huntington Cleveland Convention Center on Saturday, February 1st.
There will be two sessions, one exclusive to season-ticket holders in the morning (8:30 a.m.-12:30 p.m.) and one in the afternoon (1:30-7:30 p.m.) that is open to all fans. On sale at Indians.com, tickets are $5 for season-ticket holders and $10 for non-season-ticket holders.
Lindor had another great season in 2019, as he belted 32 home runs, 40 doubles and two triples with 74 runs batted in and 101 runs scored despite missing the first 19 games while working through calf and ankle injuries suffered in a preseason individual workout and spring training, respectively.
The 25-year old Lindor hit .284 with a split of .335/.518/.854 on-base, slugging and on-base-plus-slugging percentages in 2019.
Over 1,196.1 innings of work in 2019, Lindor registered 159 put-outs and 312 assists against 10 errors in 481 total chances. In addition to the .979 fielding percentage, Lindor combined to turn 68 double plays, both of which helped him earn the American League's Rawlings Gold Glove Award at shortstop for the second time in four years.
In 2018, Lindor led the Indians with 183 hits and 42 doubles, was tied for third in triples, third in runs batted in and second with 38 home runs. Lindor set a club record for lead-off home runs, as he started nine games with round-trippers in 2018.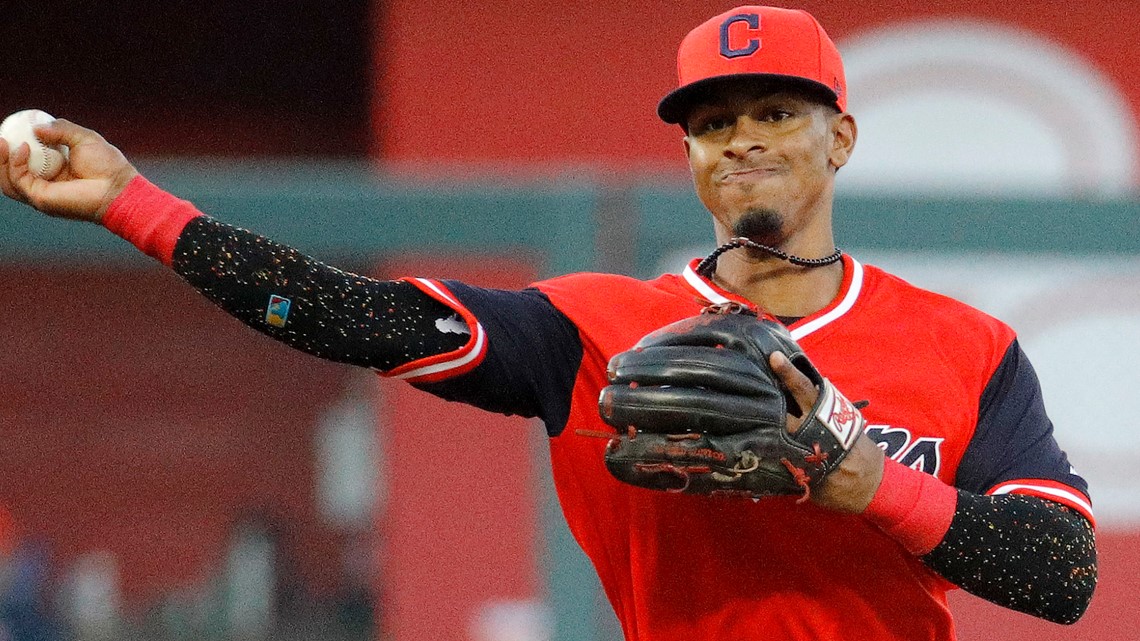 Through 717 games over his first four-plus years with the Indians, Lindor collected 835 hits, including 178 doubles, 15 triples and 130 home runs, with 384 runs batted in, 478 runs scored and 260 walks drawn against 455 strikeouts.
A four-time American League All-Star infielder and two-time Rawlings Gold Glove Award winner, Lindor has a .288 career batting average with .347 on-base, .493 slugging and .840 on-base-plus-slugging percentages.
Currently, Lindor is in his second year of arbitration and is expected to see a substantial increase in pay from the $10.55 million he made in 2019, whether his camp and the Indians agree on a deal before the hearing or if the superstar shortstop elects to go before an arbitrator.