CLEVELAND — EDITOR'S NOTE: The video above is from a previous story
Indians manager Terry Francona has decided to step away from the team for the remainder of the 2021 season "to focus on his health and recovery," the club announced Thursday evening.
Both Francona and Tribe president Chris Antonetti held a press conference to further elaborate on the decision. According to Francona, a walking boot he has been wearing following surgery for a staph infection "exacerbated" an ongoing problem with his right hip. This coming Monday, doctors at the Cleveland Clinic will replace the hip, and about five or six weeks later a permanent rod will be put into the foot impacted by the initial infection.
"I have a decent amount of work ahead of me," Francona told reporters. "It had gotten to the point where I didn't feel like I was doing my job appropriately and I didn't feel like I was being fair to the organization, but at the same time it almost felt like wasn't being fair to myself, either."
The 62-year-old Francona credited both Antonetti and general manager Mike Chernoff for helping him with his own "internal struggle" and making him feel like it was okay to step away. Antonetti praised Tito for his efforts to continue leading the squad, but in the end both agreed he needed to focus on himself right now.
"He's persevered and battled through significant pain in a number of different areas," Antonetti said of his manager. "As I've told Tito multiple times, our foremost concern needs to be his health and wellbeing."
Bench coach DeMarlo Hale, in his first season on the job, will serve as acting manager for the remaining 63 games. Third base coach Mike Sarbaugh will take Hale's regular spot, while assistant Kyle Hudson will head to third base.
"If I can help, I will, but they're good at what they do," Francona said of his confidence in his staff.
Francona is in his ninth season managing the Tribe, and his 723 wins trail only Lou Boudreau (728) for the most in franchise history. During his tenure, Cleveland has made the postseason five times, including a trip to the 2016 World Series.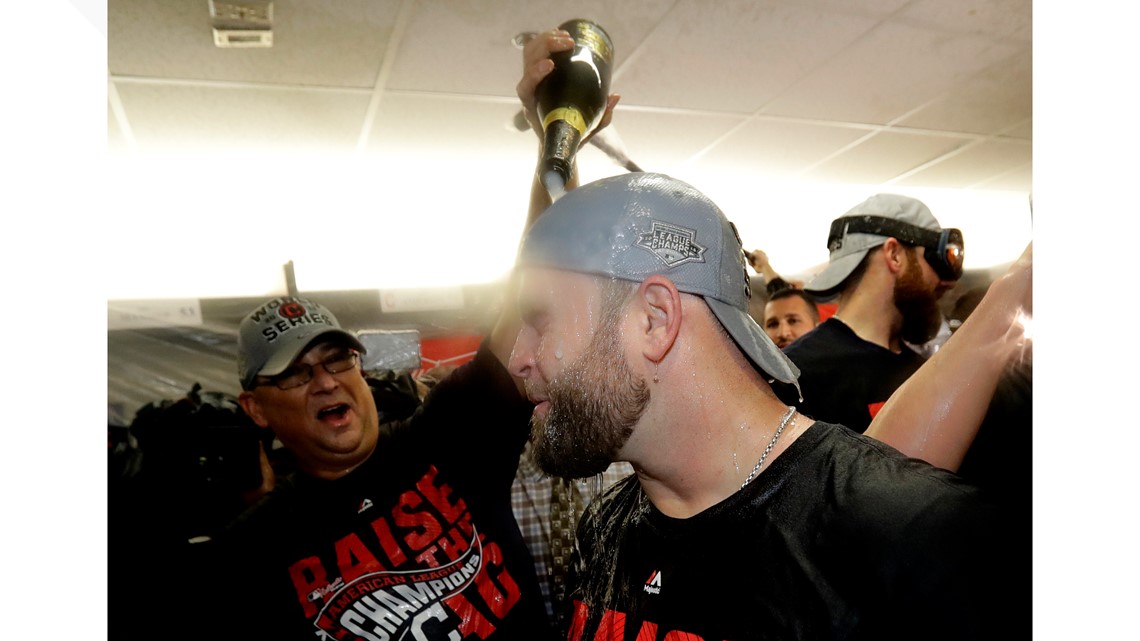 However, this is not the first time Francona has dealt with health issues: He missed most of last year's COVID-shortened season due to blood clotting issues, and was also sidelined for a brief period in 2017 (including during the MLB All-Star Game) following heart surgery. This past weekend, Francona was absent for two home games while dealing with a head cold he now says came about after exerting himself on the last road trip.
"I really, desperately wanted to try to manage this year, and I just got as far as I could," he stated. "The organization has been so good to me and it was important that I try, and I honestly gave it my best shot."
Prior to his hiring as Indians manager in 2013, Francona played in the big leagues from 1981-90 (including 1988 with the Tribe) and later managed in Philadelphia and Boston. He led the Red Sox to two World Series championships in eight seasons, and is considered by most to be a future Hall of Fame manager.
Following the departure of longtime mainstays like Francisco Lindor and Carlos Santana, 2021 has been somewhat of a "transition year" for Cleveland. Still, the team is currently 50-49 and still in the American League wild card race, an effort many attribute to Francona's expertise in the dugout.
Francona's contract is set to expire after the 2022 season. When asked about his future on Thursday, he declined to make any definitive statements and described the process as "one step at a time."
"I haven't lost the love of the game or the love of our baseball team or the people in it," he said, "but I've got to be healthy, or I can't do this job."
The Indians are off Thursday before traveling to Chicago for the start of a three-game series against the first-place White Sox.