CLEVELAND — The injury bug continues to hit the Cleveland Indians, but this one might raise a few eyebrows.
The Tribe plans to place starting pitched Zach Plesac on the injured list with a non-displaces fracture in his right thumb, manager Terry Francona told reporters Tuesday afternoon. When asked how the injury occurred, Francona confirmed Plesac was "rather aggressively ripping off his shirt" following his last start Sunday against the Minnesota Twins when the finger got caught on his chair. X-Rays during Monday's game in Detroit confirmed the fracture, and a timetable for the right-handers return is not yet known.
"It was pretty swollen yesterday," Francona said of Plesac's thumb. "About the sixth inning, we got [the X-Rays] back, so as you can imagine, our wheels started to turn."
Plesac's absence adds yet another question mark to an already flimsy Cleveland rotation: The team had been planning for a "bullpen game" Wednesday against the Tigers after Triston McKenzie was sent back to the minor leagues, and now needs a starter for Friday against the Toronto Blue Jays as well as a plan for one of the games of a doubleheader Monday against the Chicago White Sox. Nothing has been finalized as of now, according to Francona.
"We're kind of monitoring things as we go, and trying to communicate with guys in [Triple-A] Columbus," he said, while also noting members of the front office are "keeping their eyes open" when it comes to possible options outside the organization. "Again, that doubleheader complicated things somewhat, so we're trying to kind of just do one thing at a time."
As the Indians' No. 2 starter, Plesac is 4-3 this season with a 4.14 ERA, but has been inconsistent across his 10 starts: The 26-year-old took a no-hitter into the eighth inning on May 13 in Seattle, but just this past weekend allowed five runs on five hits after cruising through the first three frames. He is currently in his third big league season.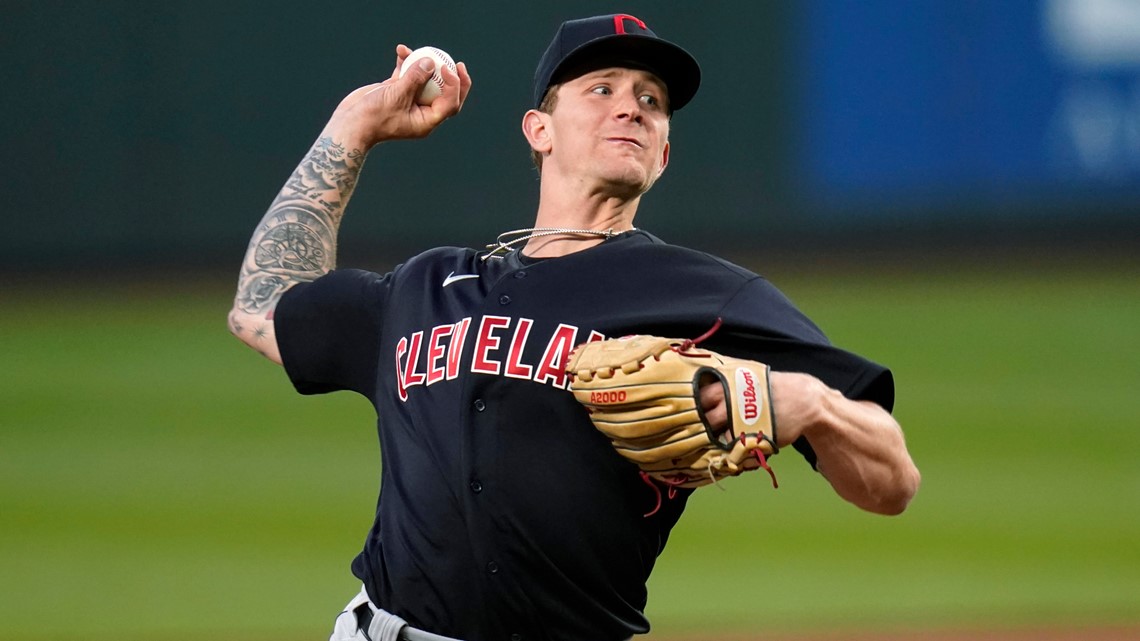 While Francona would not go into specifics, possible replacements for Plesac could include McKenzie or bullpen arms Cal Quantrill and Jean Carlos Mejia (both starters by trade). Eli Morgan, currently in Columbus, has also been suggested.
Plesac joins catcher Roberto Pérez and designated hitter Franmil Reyes on the IL. The other two also hurt themselves under bizarre circumstances: Pérez broke his right ring finger after getting crossed up on a pitch from James Karinchak, while Reyes strained his oblique taking a swing. Both are expected to be out at least a month.