CLEVELAND — Ever since the Cleveland Indians announced they would be changing their name, one option has seemingly emerged as the top choice.
"Spiders" almost seems like it would be too perfect. After all, the organization seemingly wants to choose a moniker with deep ties to Northeast Ohio, and a National League team with the same name played in the city from 1887-99.
For years (even before the decision to change the team's name became official), fans and amateur designers have advocated for the Spiders identity with their own redesigns of the team's uniforms. As you can see, the marketing possibilities could be endless, and among fans it appears this name has the most grassroots support on social media.
There's even a dedicated Cleveland Spiders Twitter account (@spiders_six) that advocates for the name on a daily basis. It has also been advertising hats from Cleveland-based Spontaneously Combustible Apparel that feature an eight-legged "Block C" logo, with at least a portion of the proceeds going to Native American causes.
It's been more than 120 years since the original Spiders took the field in Cleveland. Led by legendary pitcher Cy Young, they were a perennial contender throughout the 1890s, and even won a precursor to the World Series known as the "Temple Cup" in 1895. Other great players of that era included Hall of Famer Jesse Burkett, Grafton native Ed McKean, and catcher Charles "Chief" Zimmer.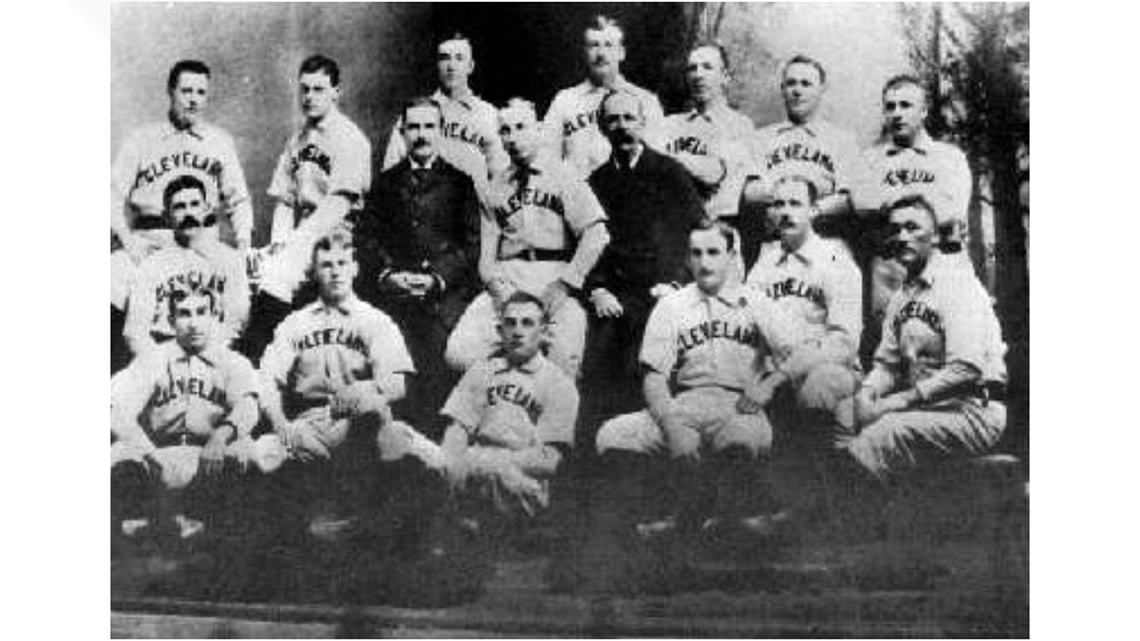 So with all of this great history, what could possibly be the negatives in making "Spiders" the new name? Well, for starters, there's the issue of how the original franchise saw its tenure end, when owners Frank and Stanley Robison also bought the St. Louis Perfectos (now Cardinals) and decided to ship all their best players from Ohio to Missouri. The scheme reportedly left the Spiders in ruins, and after a disastrous 20-134 season that remains the worst in Major League Baseball history, the club folded.
While the legacy of the Spiders is certainly much more than that one calamitous campaign, no one reading this was alive when they played, so the name may not evoke a lot of nostalgia anyway. Additionally, research has shown the locals back then largely disliked the identity, and were delighted when the team briefly began to be informally referred to as the "Indians," connected in part to the arrival of Native American outfielder Louis Sockalexis in 1897.
Despite the perceived drawbacks -- such as conjuring images of creepy eight-legged creatures to some -- there still appears to be a load of momentum behind the Spiders being the final choice. It's worth noting that although it took first place in our 3News' digital poll, only 27.7% of respondents chose the name as their top pick. That's certainly not a consensus, which means we have a long way to go.