CLEVELAND -- Cody Allen's 18th save of the season had far more meaning than just one game against an American League Central Division foe on the Fourth of July.
By striking out three batters and working around a one-out double to the wall in right field, Allen registered the 140th save of his career, which moved him past Bob Wickman for the most in Cleveland Indians history.
"This is something I'm going to be extremely proud of, and I am extremely proud of, but this is one of the things that hopefully, I get a few more, but get to hang my hat on for my career," Allen said. "Get to look back on and it should be one of those trademark moments."
PHOTOS: Cody Allen grateful for faith of Cleveland Indians organization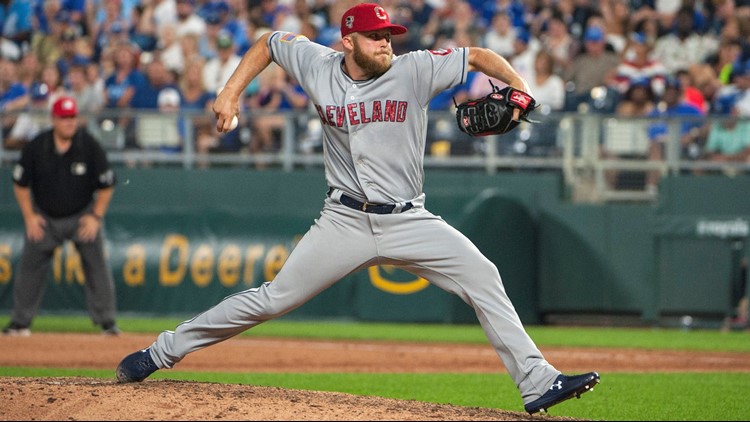 A 23rd-round pick of the Indians in the 2011 MLB Amateur Draft out of High Point (North Carolina) University, Allen worked his way through the organization, starting in Short-Season Single-A, and later, moving up to Full-Season Single-A and Double-A Akron in his first season as a professional.
Then, in 2012, Allen began the year in Advanced Single-A ball before ending the year with the Columbus Clippers in Triple-A.
Even though Allen rose through the ranks quickly, he "never" imagined being the Indians' all-time leader in saves.
"I would say the organization probably believed in myself more than I did at the time," Allen said. "I've had some very, very high-character, great people within the organization really help me get to this point.
"They saw the potential in me and gave me the confidence I needed, helped me grind through the tough times and guide me through the times till now. Honestly, I couldn't be more privileged to be in an organization like Cleveland. I can't imagine myself doing this anywhere else."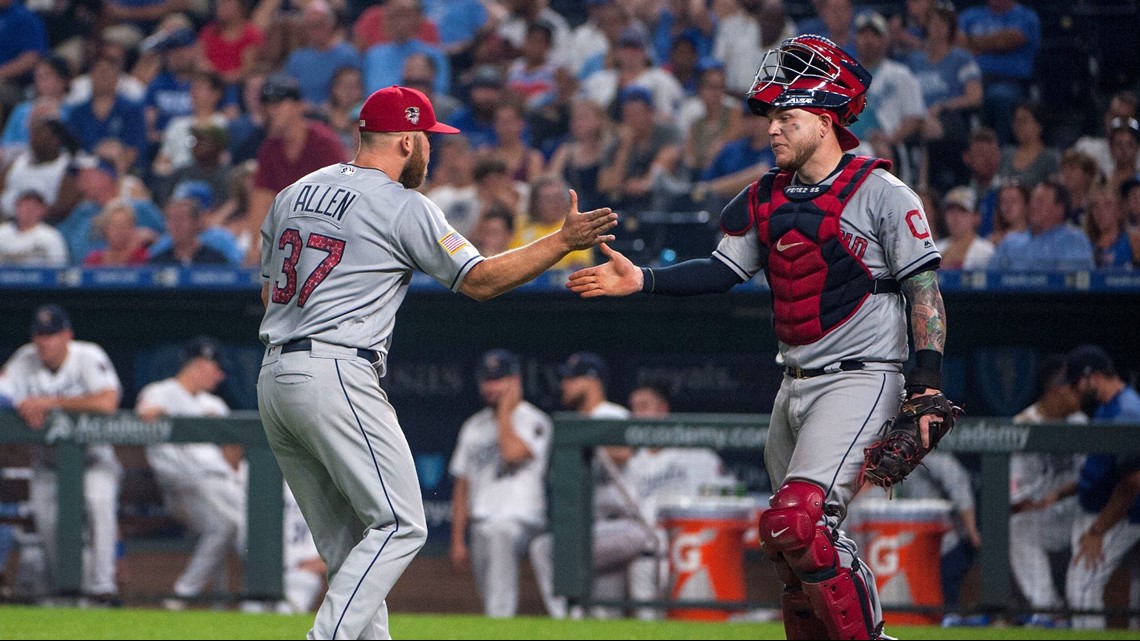 Now in his seventh year with the Indians, Allen has compiled a 22-26 record, and is 140 for 159 in regular-season save situations. Over 408.1 innings of work in 422 appearances, Allen has struck out 527 hitters, holds a 2.73 earned run average and is allowing opposing batters to hit just .213 against him.
Over 19.1 innings of work in three trips to the postseason, Allen has a 0.47 earned run average with 33 strikeouts against just eight walks. Opponents are hitting just .192 against him in postseason play.
During the Indians' run to Game 7 of the 2016 World Series, Allen had 24 strikeouts and just five walks in 13.2 innings of work over 10 appearances. Allen did not allow a run, earned or otherwise, in those 10 outings.
"This is a kid that was drafted, I don't know, what the 26th round? And through being a consummate professional, he's now the Indians' leader," Indians manager Terry Francona said after Monday's 3-2 win over the Kansas City Royals at Kauffman Stadium. "That's pretty awesome. That's a pretty big accomplishment, and he's not close to done."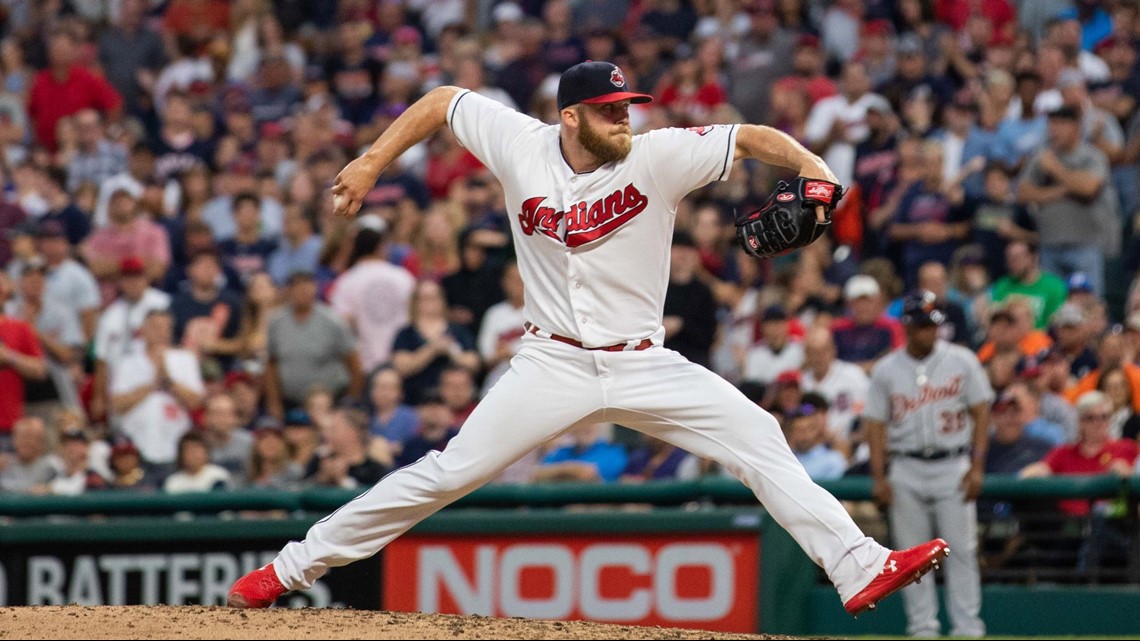 Although Allen took the time to celebrate the moment with his teammates, he knows there is much more work to be done if the Indians want to build upon their 11.5-game lead in the Central Division and make it back to the postseason for the third consecutive year.
"The Royals were kind enough to send their lineup card, which was very classy," Allen said. "Hats off to them. You don't see that a whole lot, but it's just a great experience. Enjoy it, turn the page and go win some more ballgames."