CLEVELAND — Cleveland Indians ace pitcher Corey Kluber has been out of action since suffering a broken bone in his right arm on a line drive back up the middle at the Miami Marlins on May 1, and while speaking at a baseball camp in Mentor, the two-time American League Cy Young Award winner provided an update.
However, that update did not include a timetable for a return to the mound.
"I'm not going to bite on that one because I don't have one," Kluber said with a smile.
"The more I can avoid looking forward, the less frustrating it will be."

Although Kluber does not yet have a timetable for his return, it is "his plan" to be back at some point during the 2019 season.
"It's coming along," Kluber said. "Every checkpoint that I've been supposed to hit so far, I've hit. I'm just in this stage now where we still have to get permission from the doctors, and hopefully, that's coming soon because I'm eager to start doing more baseball-type activities.
"The last update I got was kind of what Tito gave you also. It's kind of wait until they want to do it again, but so far, everything's been going according to plan, like they expect it to."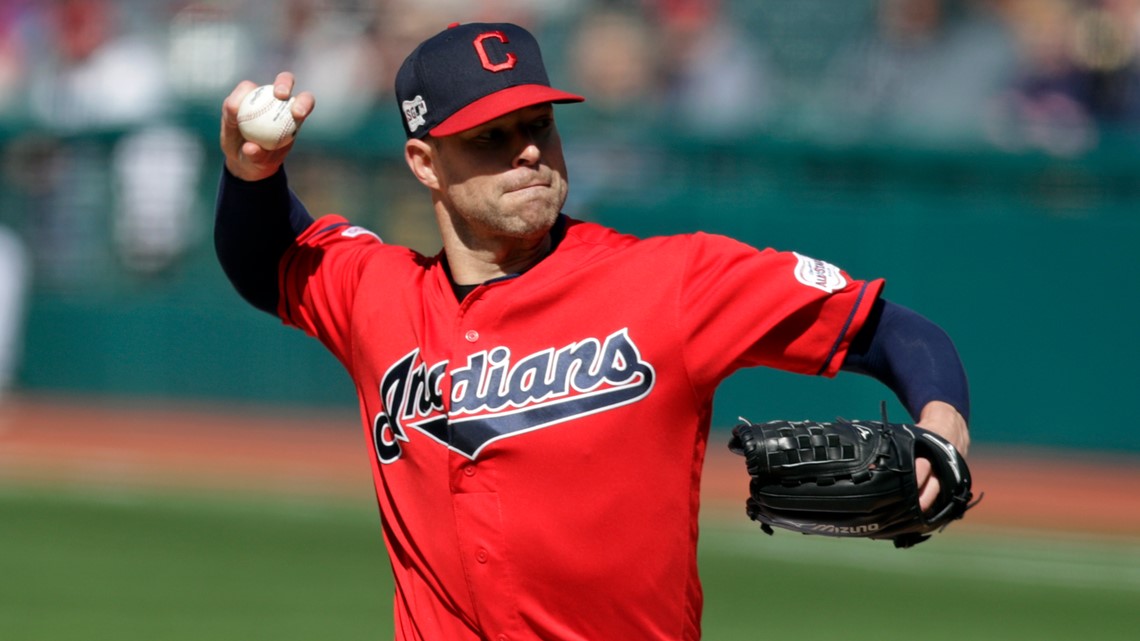 Kluber suffered the injury in the fifth inning of his seventh start of the season, but prior to the injury, he struggled with consistency through the first six weeks.
Kluber had a 2-3 record with a 5.80 earned run average and allowed 44 hits, 26 runs, four home runs and 15 walks against 38 strikeouts in 35.2 innings of work.
"At that point in time, you have a lot of adrenaline going through your body," Kluber said. "I'm not going to say it didn't hurt. It hurt, but in the heat of the game, my first reaction was to try and go get an out, run after the ball and my arm didn't feel right. I don't know that something was wrong, so to speak, but I've been hit enough to know it felt different than other times I've gotten hit.
"The first step I took, it didn't feel very good, so I just tried not to use it as I ran after the ball."

The subject of much trade talk during the offseason, Kluber remains with the Indians, where he has posted a 98-58 record with a 3.16 earned run average in 208 games, including 203 starts, over parts of nine seasons at the MLB level.
"It's still in the stage where the bone has to heal," Kluber said. "As frustrating as that is for me, as it is for y'all, we have to just wait for the bone to heal and when the bone is healed to where they're comfortable with it, then we can move forward with that kind of stuff.
"Whether you're a pitcher or position player, if you miss extended time, nobody enjoys that. You want to be out there. You want to be with your teammates. You want to try and help contribute. The way I've approached that is I'm not able to do that for whatever the time period is, and I'm going to do my best to get myself prepared for when the time does come to go out there again to make sure that I'm in the best position possible to help."