Now, the 2-time American League Cy Young Award winner is saying goodbye.
In an essay published for The Players' Tribune, Kluber reflected on his time in Cleveland, where he spent the first nine seasons of his Major League career. In doing so, the 3-time All-Star reflected on some of his most memorable moments with the Indians and the impact the city's fans had along the way.
"Everything my teammates and I did was always about trying to bring home a championship — especially after the Cavs won the NBA title in 2016. But that doesn't mean we had any expectations. It was always about playing that day's game, about not getting ahead of ourselves," Kluber wrote. "When we went on our run to the World Series a few months later, we didn't want to think that we had anything in the bag. We were pretty young, and almost no one on that team had playoff experience. Either you let the pressure affect you or you don't. It might seem obvious, but in the World Series you know you're still playing when there are 28 other teams that are not. That was the mentality. We're still playing. One game at a time. You gotta put your head down and get to work.
"Cleveland has embraced that mentality for as long as I've been there. That's what people there do every day. As terrible as it felt not to win a championship, it was amazing the way the city embraced the team that year — in a way I can't quite put into words. The outpouring of support from the entire fan base to the players and their families was special. The fans and the city didn't beat us up over losing. They supported us."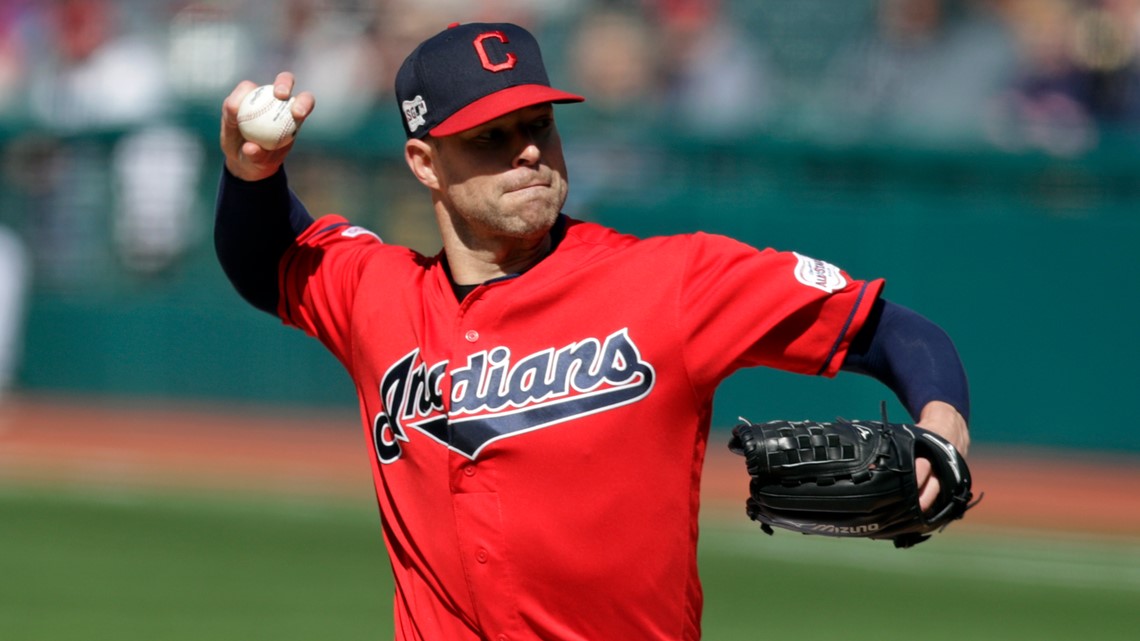 As for the trade that sent Kluber to his home state of Texas, in exchange for reliever Emmanuel Clase and outfielder Delino DeShields Jr., the 33-year-old starter admitted he wasn't surprised his 2019 season in Cleveland was his last. But while the typically stoic Kluber was honest about the realities of the baseball business, he also admitted that his first start as a visiting player in Cleveland will likely be an emotional one.
"When I come back to Cleveland next season, I'll be coming back as a visitor," he wrote. "But I'll still go over to the Indians' clubhouse and say hello, still make sure to see all the people I saw every day when I was playing there. I'm excited to be in a new situation, but those things will always be a part of me.
"I'll be back as a Ranger, but I'll always be from Cleveland."