CLEVELAND — One of the greatest and most beloved players in Indians history is about to be immortalized forever.
The Cuyahoga County Council on Tuesday unanimously approved allocating funds to help complete a statue of Tribe legend Rocky Colavito. The Italian American Brotherhood Club in Cleveland's Little Italy neighborhood is behind the effort and has been seeking donations for months, and with the group apparently exceeding its goals, councilmembers decided to sign off on giving them the last $70,000 needed for the project.
The money specifically came from taxes paid by the county's local casinos and is meant to be allocated for various uses across the community. Councilwoman Yvonne M. Conwell, whose district includes Little Italy, helped lead the effort to put the funds towards the statue.
Born in The Bronx, New York, Rocco Domenico Colavito Jr. made his debut with the Indians in 1955 at the age of 21 and soon became a fan favorite with his prodigious power and presence in the community. In parts of eight seasons with the Tribe from 1955-59 and again from 1965-67, "The Rock" made four All-Star teams and clubbed 190 home runs, including four in one game to tie the Major League record on June 10, 1959.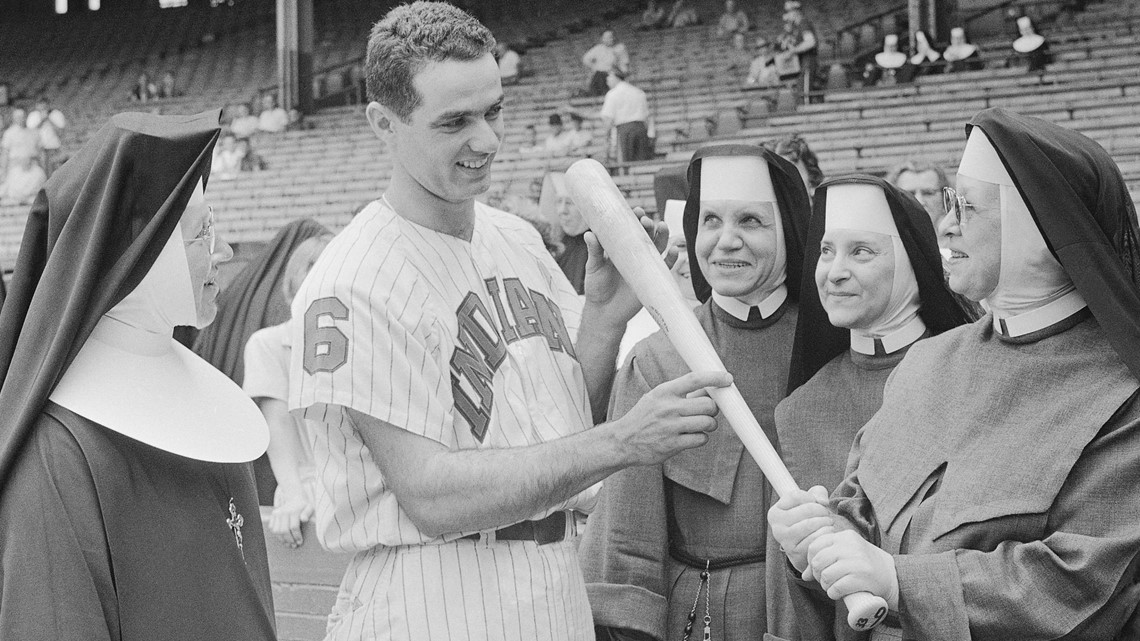 While he would go on to hit 374 homers over a 14-year career, Colavito also sadly became known for "the most maligned trade in Cleveland sports history" when general manager Frank Lane shipped him to the Detroit Tigers just before the 1960 season. The move sent the franchise into a state of disrepair for three-plus decades and many still deem them to be "cursed," but Rocky never wanted to leave the city and remained popular when he returned in the mid-'60s, a sentiment that burns brightly among Tribe supporters and local Italian Americans to this day.
"Anyone over 60 from Cleveland certainly remembers and idolized Rocky Colavito," Councilman Michael J. Gallagher, one of the other main sponsors of the resolution, said during Tuesday's meeting, "not just for the ballplayer that he was but for the person that he is."
Gallagher added that the Italian American Brotherhood Club hopes to unveil the statue this summer at the annual Feast of the Assumption, with Colavito himself in attendance. The life-sized sculpture will be placed in Tony Brush Park, where a statue of Christopher Columbus already stands.
To design the statue, the Brotherhood Club tapped David L. Deming, an acclaimed artist whose work has been featured around the world. Here in Cleveland, his work includes similar likenesses of local sports legends Jim Brown, Larry Doby, and Jim Thome.