CLEVELAND — Cleveland Indians fans took umbrage with owner Paul Dolan's comments to The Athletic about a potential long-term deal with All-Star shortstop Francisco Lindor, and they have taken to social media to mock the organization.
#EnjoyIt and #EnjoyHim have become quick catchphrases for Indians fans to express their frustrations after Dolan said of Lindor, "Enjoy him. We control him for three more years. Enjoy him, and then, we'll see what happens."
Along with those mocking Dolan's comments, there are fans bringing up the fact that ticket sales could suffer.
According to Spotrac.com, Lindor made $2.058 million in base salary combined over his first four years with the Indians. Lindor is due to make $10.55 million in 2019.
"I think he knows he's in a great position," Indians manager Terry Francona said of Lindor early in spring training. "He's a great kid. He's a great player. He's going to be okay. He's a smart kid. He knows his future's pretty bright."
Currently, Lindor is working himself back into playing shape and will start the 2019 season on the 10-day disabled list.
While preparing in Orlando for spring training, Lindor suffered a right calf strain, and after the initial evaluation, the Indians' medical staff said he would be able to return to game activity in seven to nine weeks.
Last season, Lindor led the Indians with 183 hits and 42 doubles, was tied for third in triples, third in runs batted in and second with 38 home runs. Lindor set a club record for lead-off home runs, as he started nine games with round-trippers in 2018.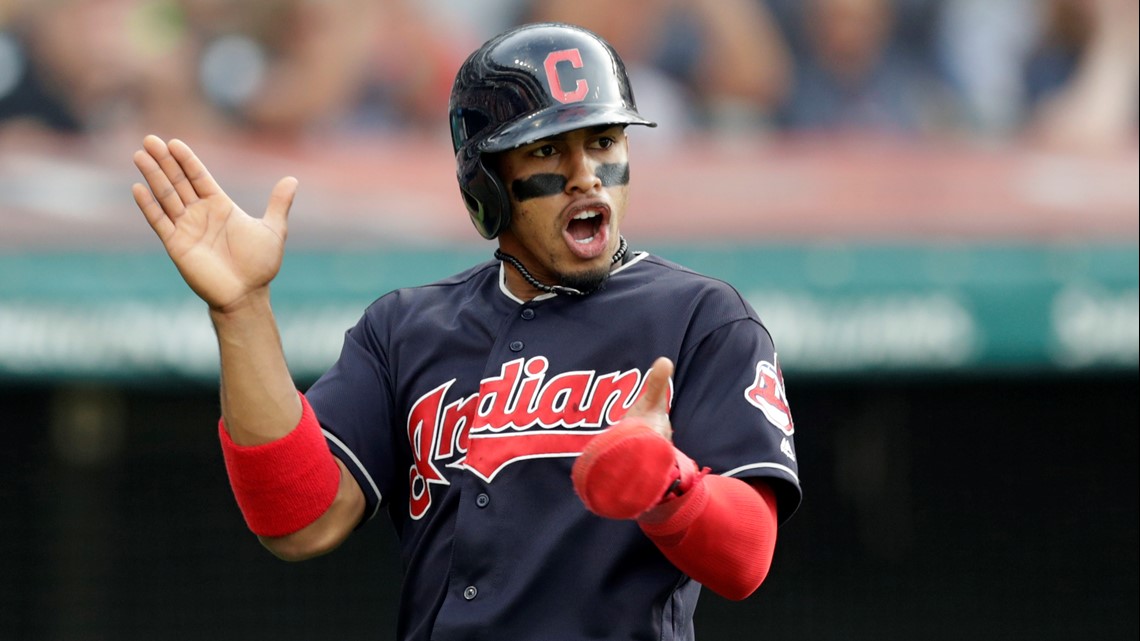 Through 574 games over his first four years with the Indians, Lindor collected 665 hits, including 138 doubles, 13 triples and 98 home runs, with 310 runs batted in, 377 runs scored and 214 walks drawn against 357 strikeouts.
Additionally, Lindor stole 71 bases in 91 attempts.
A three-time American League All-Star infielder and back-to-back Silver Slugger Award winner among AL shortstops, Lindor has a .288 career batting average with .350 on-base, .487 slugging and .837 on-base-plus-slugging percentages.