CLEVELAND — The price of doing business in Major League Baseball has been on a steady incline, so much so that recent contracts signed by star players Bryce Harper, Giancarlo Stanton and Manny Machado either approached or eclipsed what the Dolan family paid to purchase the Cleveland Indians in 2000.
The Dolans purchased the franchise from Dick Jacobs for $323 million prior to the start of the 2000 season, but now, contracts for top-level players have reached the $300 million range for a decade's worth of service, which presents a problem for the Indians.
All-Star shortstop Francisco Lindor is in the first of his three arbitration years, but it does not seem that the Indians are committed to the long game when it comes to retaining his services.
"Enjoy him," Paul Dolan told The Athletic earlier this spring. "We control him for three more years. Enjoy him, and then, we'll see what happens."
Reaction to this article has not been positive, not when fans feel the Indians are closing the window of opportunity on themselves.
In addition to calls to sell the team, fans began using the phrase, "Enjoy Him," in response to the Indians' tweet about having seven batting champions in their history.
Some fans have said that after reading Dolan's comments, they will no longer attend games because it causes them to "lose money," too.
WATCH | Jim Donovan and Dave "Dino" DeNatale discuss Paul Dolan's 'enjoy him' comments on the Donovan Live Postgame Show
Currently, Lindor is working himself back into playing shape.
While preparing in Orlando for spring training, Lindor suffered a right calf strain, and after the initial evaluation, the Indians' medical staff said he would be able to return to game activity in seven to nine weeks.
Last season, Lindor led the Indians with 183 hits and 42 doubles, was tied for third in triples, third in runs batted in and second with 38 home runs. Lindor set a club record for lead-off home runs, as he started nine games with round-trippers in 2018.
Through 574 games over his first four years with the Indians, Lindor collected 665 hits, including 138 doubles, 13 triples and 98 home runs, with 310 runs batted in, 377 runs scored and 214 walks drawn against 357 strikeouts.
Additionally, Lindor stole 71 bases in 91 attempts.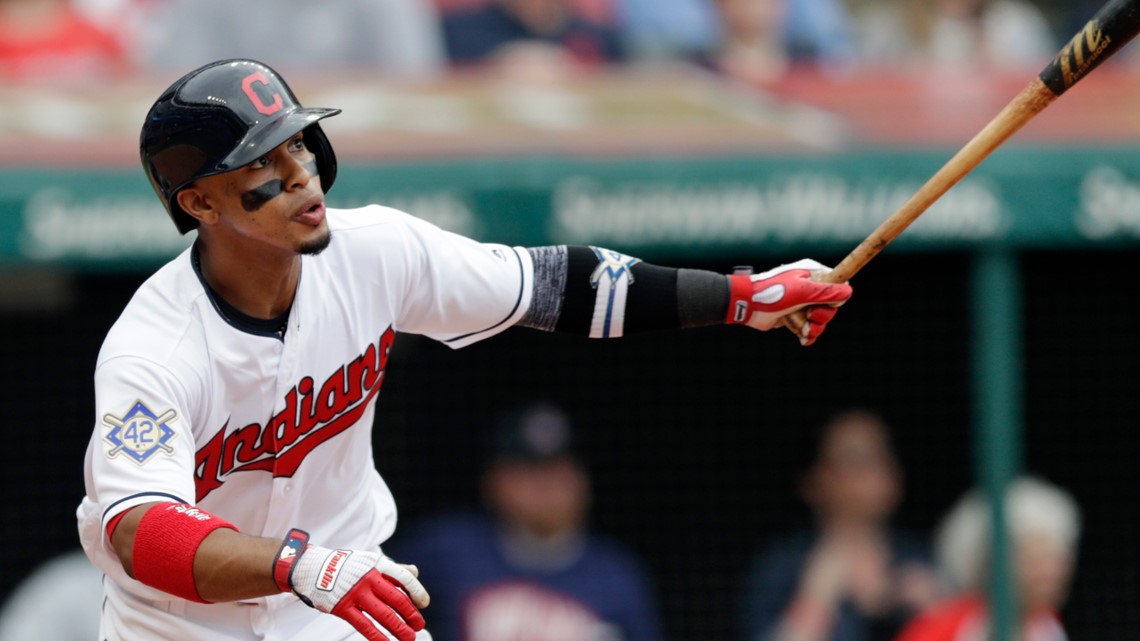 A three-time American League All-Star infielder and back-to-back Silver Slugger Award winner among AL shortstops, Lindor has a .288 career batting average with .350 on-base, .487 slugging and .837 on-base-plus-slugging percentages.
According to Spotrac.com, Lindor made $2.058 million in base salary combined over his first four years with the Indians. Lindor is due to make $10.55 million in 2019.
"I think he knows he's in a great position," Indians manager Terry Francona said of Lindor early in spring training. "He's a great kid. He's a great player. He's going to be okay. He's a smart kid. He knows his future's pretty bright."