CLEVELAND — The Cleveland Indians and officials in the Dominican Republic celebrated the franchise's renewed commitment to developing talent in the island nation with the opening of a new, state-of-the-art baseball academy on Tuesday.
The Cleveland Indians Baseball Academy in San Antonio de Guerra, near the capital of Santo Domingo, is a 22-acre campus that will accommodate 120 players, coaches and staff members. Athletes will have access to fully furnished dorm rooms, which will provide them access to "world-class nutrition, high performance and mental skills training, strength and conditioning, medical services and safety."
"We are truly honored by the opportunity to further enhance our relationships with the people and rich culture of the Dominican Republic," Indians Owner, Chairman and Chief Executive Officer Paul Dolan said in a press release announcing the opening.
"From Bartolo Colon and Manny Ramírez to Jose Ramírez and Carlos Santana, this proud country is responsible for some of the most iconic and memorable players in Cleveland Indians history and we look forward to providing more young athletes with the resources and tools necessary to succeed both in baseball and in life."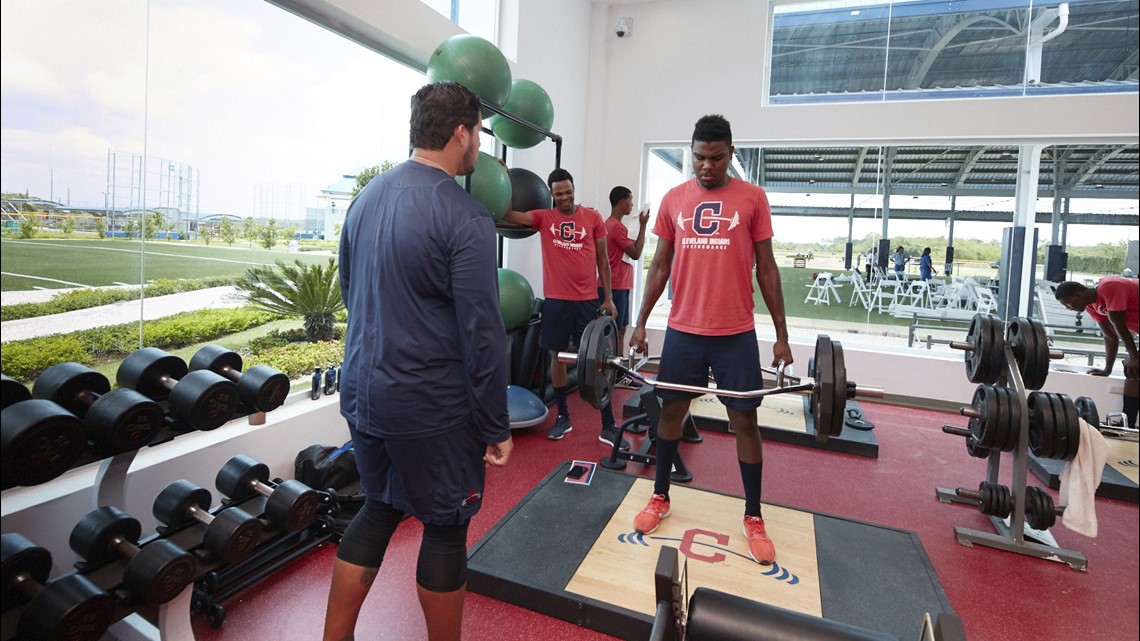 The new academy, which further fosters a relationship with the Dominican Republic that started with the Indians' first Dominican Summer League team in the 1980s, was a capital investment of more than $10 million into the nation's economy.
Construction on the facility began in September of 2016 and created roughly 200 jobs during the entirety of the project.
Education was a key tenant of the project for the Indians in line with their organizational goals of encouraging athletes to pursue secondary and higher-level education and an increase in communication between native and non-native English-speaking players.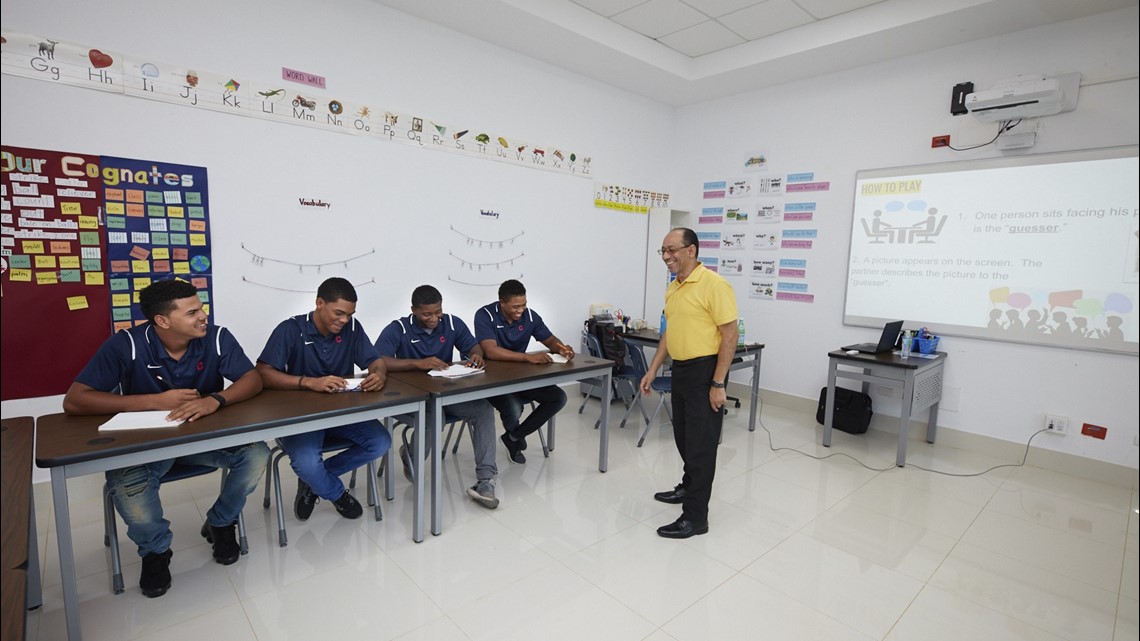 The Cleveland Indians Baseball Academy features five classrooms, high-speed Wi-Fi, a 35-computer lab and smart projectors to give athletes a modern-day educational experience. The Indians anticipate graduating their first senior class in the winter of 2019-2020.
The facility houses two full-size baseball diamonds, including one built to the exact dimensions of Progressive Field, one small instructional field, the first synthetic turf agility field ever built at an MLB facility in the Dominican Republic and four oversized batting cages that can be elevated to make the largest covered multi-purpose space at any complex in the country.