CLEVELAND — "Miller Time" is up in Cleveland.
After spending the last two-and-a-half seasons with the Cleveland Indians, left-handed reliever Andrew Miller reportedly has signed a two-year contract with the St. Louis Cardinals worth $25 million, according to The Athletic's Ken Rosenthal.
Miller has a full no-trade clause, plus a vesting option worth $12 million at 110 appearances over the 2019 and 2020 seasons. Also, there is a $500,000 per-year appearance incentive and a $2.5 million buyout of his vesting option.
Acquired in a trade with the New York Yankees in late July of 2016, Miller was a catalyst for the Indians' run to their first American League Championship in 19 years and helped the team get to Game 7 of the World Series against the Chicago Cubs.
During the 2016 playoff run, Miller registered 30 strikeouts against five walks, 12 hits and three earned runs allowed over 19.1 innings of work in 10 games played.
Although solid throughout the 2016 stretch run, Miller struggled through two injury-ravaged seasons, appearing in 94 games combined in 2017 and 2018.
In 2017, Miller was limited to 57 appearances, but registered 95 strikeouts against 21 walks and 31 hits allowed in 62.2 innings of work. Miller was 4-3 with two saves and a 1.44 ERA.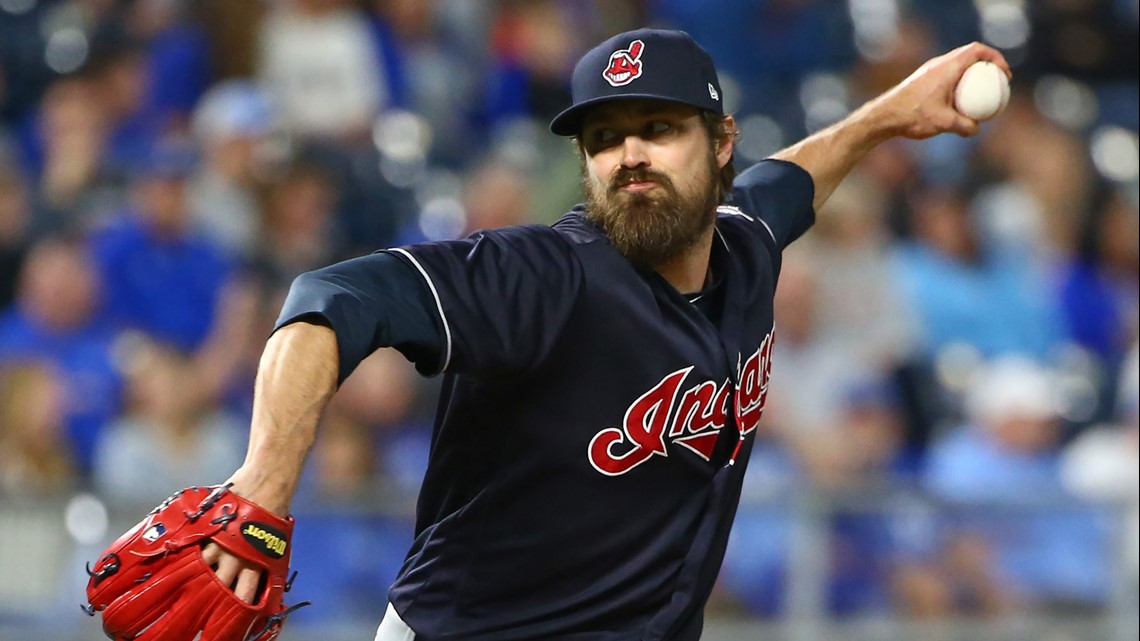 This past season, the 6-foot-7, 205-pound Miller threw 34.0 innings in 37 appearances with 45 strikeouts against 16 walks and 31 hits allowed for the Indians, who earned their third consecutive American League Central Division Championship in 2018.
Miller allowed 16 earned runs in 2018, more than he has given up in a single season since becoming a reliever with the Boston Red Sox in 2012.
In parts of three seasons with the Indians, Miller registered 186 strikeouts over 125.2 innings of work with 31 earned runs and 76 hits allowed. Miller had a 10-7 record with seven saves and a 2.23 earned run average with Cleveland.