CLEVELAND — While it may be happening later than expected, Francisco Lindor will take the field as the Cleveland Indians' starting shortstop on Friday.
The reality, however, remains that it may be the final Opening Day that occurs.
With just two years of team control remaining on his contract -- including this season -- Lindor's name has been linked in trade rumors for the better part of the past year. The 4-time All-Star's future in Cleveland has only become murkier in recent months, with the two sides suspending contract negotiations prior to the coronavirus (COVID-19) pandemic delaying and shortening the 2020 campaign.
Entering this week, the Indians are considered a legitimate contender in the American League Central, which they won three straight years (2016-18) with Lindor in the lineup. Their franchise shortstop's future, however, looms over the season with the following possibilities still all in play:
Long-term deal reached
While the Indians and Lindor suspended negotiations on a long-term contract extension earlier this year, the two sides still have two more offseasons to strike a deal. But between the Indians' approach to spending and type of mega-contract Lindor is likely to command, this admittedly seems like an unlikely scenario.
Speaking to Jayson Stark of The Athletic earlier this year, Lindor said he wouldn't be willing to give Cleveland a hometown discount.
"When somebody talks about a discount, I immediately say: "If you were from … Cleveland and they offer you a job downtown, would you take less money because you're in Cleveland? No. No. Like, no," Lindor told The Athletic's Jayson Stark. "So discounts? No. That don't exist."
Trade at 2020 deadline
Although the 2020 season will only last 60 games, Major League Baseball will still have a trade deadline on Aug. 31. That will give the Indians a little more than a month to assess where they stand in the playoff race and potentially field offers from their star players.
While the 2020 trade deadline always seemed like a potential "rubber meets the road" moment for the Indians and Lindor, the unique nature of this season may have changed that. With the 2020 campaign limited to 60 games and fans not permitted to attend for the foreseeable future, there stands reason to believe that teams will be less likely to part with the type of top-level prospects it would take to lure Lindor from Cleveland.
Of course, plenty can change between now and Aug. 31. But for now, this seems a lot less likely than it did just a few months ago.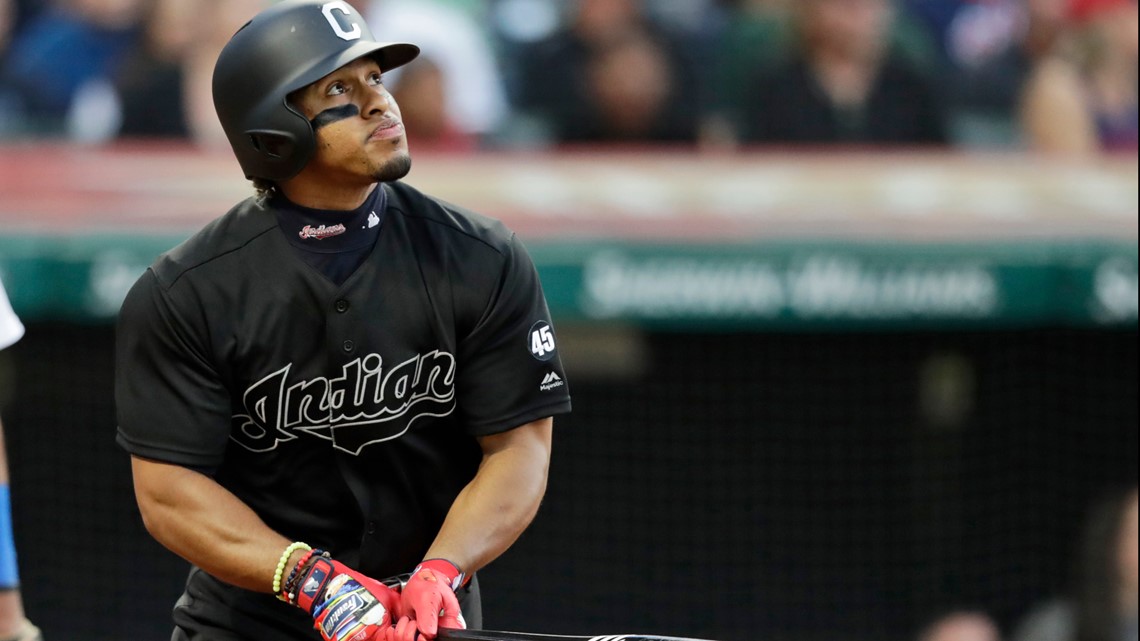 Trade in 2021 offseason
Prior to this season, the conventional thinking in baseball was that trading a player with only one year left on his contract -- no matter how good he might be -- likely meant doing so at a diminished value. This has been backed up by the relatively underwhelming packages that players such as Manny Machado and Mookie Betts have been traded for in recent years.
But with a deal during the 2020 season appearing less likely during a shortened season, this may simply be the best option the Indians have left if they're looking to maximize what's left of Lindor's trade value. It's not ideal, but then again, nothing about this situation is, which is why the Indians will likely be spending next offseason answering and assessing some difficult questions.
Trade at 2021 deadline
While it's worth wondering whether or not the Indians will be willing to pay what figures to be a high priced arbitration salary for Lindor next season, Cleveland currently only has significant money committed to Carlos Carrasco and Jose Ramirez for 2021 (Carlos Santana and Brad Hand both have club options). But even if the Indians opt to enter 2021 with Lindor as their Opening Day shortstop, they could still entertain offers until the trade deadline, again giving themselves time to assess where they stand in the playoff race.
Should the Indians trade Lindor at next year's trade deadline, however, any team acquiring him would only be doing so with him being guaranteed to be on their roster for the remainder of the season. That means the return Cleveland would take back would likely be greatly diminished and may not even be worth the Indians doing from both a public relations and compensation standpoint.
Lindor plays out his deal
Barring an unforeseen contract extension being reached, this might be the most ideal outcome for the Indians of the realistic options. Aside from the compensation draft pick Cleveland would receive should Lindor leave in free agency, keeping the 26-year-old would also help the Indians maximize their roster through the 2021 season.
Speaking to reporters regarding Lindor's future earlier this year, Indians president Chris Antonetti admitted that a number of options were still at play. And he didn't rule out the possibility of the 2-time Silver Slugger playing out his contract, just as Michael Brantley did prior to leaving Cleveland as a free agent following the 2018 campaign.
"There have been times where we've kept players until the end of their contracts and they have left as free agents and we have either gotten draft pick compensation for them or not," Antonetti said. "There have been times that we have traded those players and times that we have extended those players. I think all of those options will be on the table.
"As I've said from the beginning, our clear preference would be to have Francisco here for a far longer term and keep him an Indian for a really long time. If that's not possible, we have to look at what those alternatives are."