GOODYEAR, Ariz. — Francisco Lindor isn't tired of answering the questions.
"No, it's fun," he says with a smile. "This is fun."
The questions, of course, revolve around Lindor's future in Cleveland. The four-time All-Star will be a free agent in just two years, and most feel the Indians have no chance to keep him long-term given the price he could command on the open market.
"Yeah," Lindor admitted in a one-on-one interview with 3News Dave Chudowsky earlier this week. "At the end of the day, it's just what makes sense for them and what makes sense for me and my family. God willing, everything works out."
Both Lindor and the Indians have talked about a potential extension since at least 2017, when Lindor turned down a seven-year deal in excess of $100 million. It's unknown exactly how the number has changed since, but he has previously said he hasn't signed because the club "hasn't offered me the right thing."
However, the two sides are apparently talking again, which can only be seen as encouraging for fans who want to see Lindor stay with the Tribe. Where those talks will end up us anyone's guess, but for now, the 26-year-old is only focused on doing what he loves most: playing baseball.
"I want to be remembered as a winner," he said. "If I win in Cleveland, it will be one of the greatest things ever."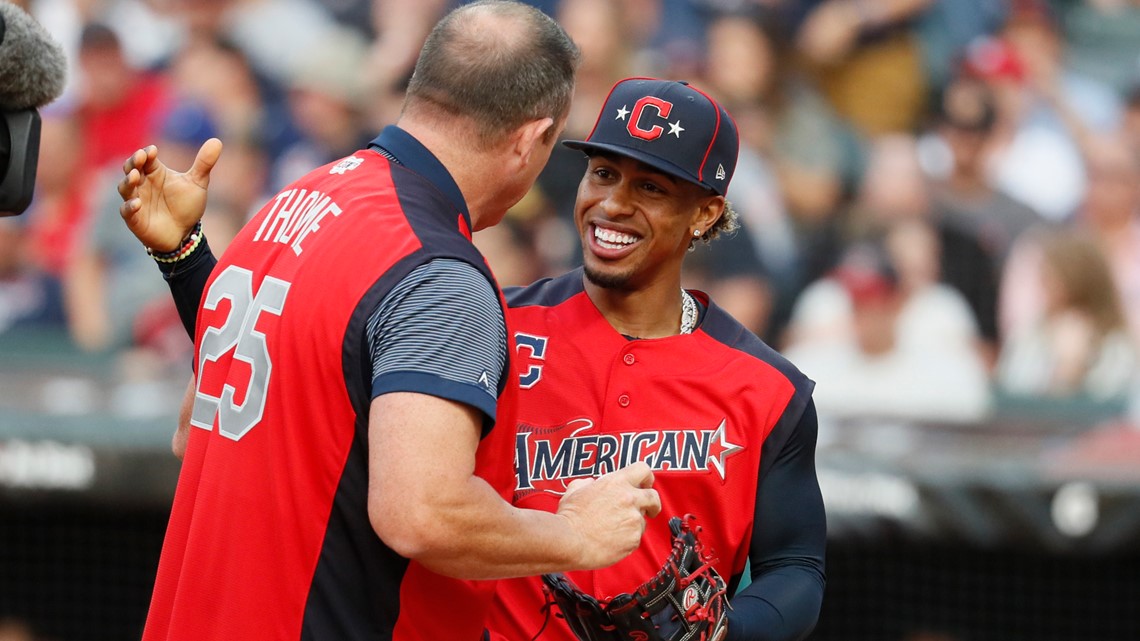 Of course, Lindor and the Tribe came very close in 2016 (his first full season) to winning the team's first World Series since 1948, but infamously fell to the Chicago Cubs in seven games. The groups has remained a contender ever since, but has yet to come close to getting back to the Fall Classic.
For some, last year was particularly frustrating, as Cleveland won 93 games but missed the playoffs for the first time in three years. Lindor put together another solid campaign (.284 average, 32 home runs, 101 runs scored, nine defensive runs saved), but also missed the first three weeks with various injuries.
Perhaps the Indians could've won a few more games had Lindor been available the entire season, but if anyone's dwelling in the past, he sure isn't.
"The guys did an outstanding job [early]," he said. "We weren't even in a bad spot; Minnesota just had a better season."
Most prognosticators currently have the Indians winning around 86 games in 2020, far behind the AL Central-favored Twins but still putting them in the postseason conversation. With Lindor in the lineup and lighting up the clubhouse with his bubbly presence, they'll certainly have a chance to do some damage.
"I'm blessed," he gushes, his silverish blue hair shining (he's "still in spring training mode"). "I'm happy to be Francisco Lindor, and I'm being me on a daily basis."