On Tuesday, the baseball world received some surprising news when it was reported by multiple outlets that Christian Yelich will sign a 7-year, $200 million contract extension with the Milwaukee Brewers.
Between the similarities in market size of Cleveland (which ranks 19th according to SportsMarketWatch.com) and Milwaukee (35th), as well as Lindor and Yelich's status as superstar players, is it possible that the 2018 National League MVP's new deal could pave the way for Lindor to remain with the Indians?
The comparison between the two is a little more complicated than that.
Why it's different
While $200 million is obviously a significant amount of money, one could argue that Yelich's new deal still pales in comparison to recent contracts signed by Mike Trout (12 years, $430 million), Bryce Harper (13 years, $330 million), Gerrit Cole (9 years, $324 million) and Manny Machado (10 years, $300 million). As far as his total contract value is concerned, Yelich also trails the likes of recent signees Nolan Arenado (8 years, $260 million) and Stephen Strasburg (7 years, $245 million).
The reason the Brewers were able to get Yelich to sign for a discounted deal -- if you can even call it that -- is that he still remains under contract with Milwaukee for the next two seasons by way of a previous extension he originally signed with the Miami Marlins. In fact, Yelich's new deal won't kick in until the start of the 2022 season, meaning that the 28-year-old is set to remain with the Brewers for the next nine years.
In essence, Yelich is taking the long-term money now in lieu of hitting the open market when he'd be 31-years-old in 2023 (Milwaukee previously held a club option for Yelich in 2022).
Lindor, meanwhile, has already made it clear it will take a market value extension from the Indians to prevent him from hitting the open market as a 28-year-old following the 2021 season.
"When somebody talks about a discount, I immediately say: "If you were from … Cleveland and they offer you a job downtown, would you take less money because you're in Cleveland? No. No. Like, no," Lindor told The Athletic's Jayson Stark. "So discounts? No. That don't exist."
So whereas Yelich's contract was mutually beneficial for both himself and the Brewers, the reality is that his previous contract situation was different from Lindor's current one. What's more is that Cleveland has insisted that it wants to remain competitive in the years to come -- something that could prove difficult should it sign Lindor to the type of deal he'll command.
"Is there that right value in which we can extend Francisco and still build a championship team around him?" Because that's really what we're seeking to do," Indians president Chris Antonetti said at Spring Training. "That's ultimately what Francisco would want too. He wouldn't want to sign in Cleveland long-term and have that compromise our ability to build a championship team."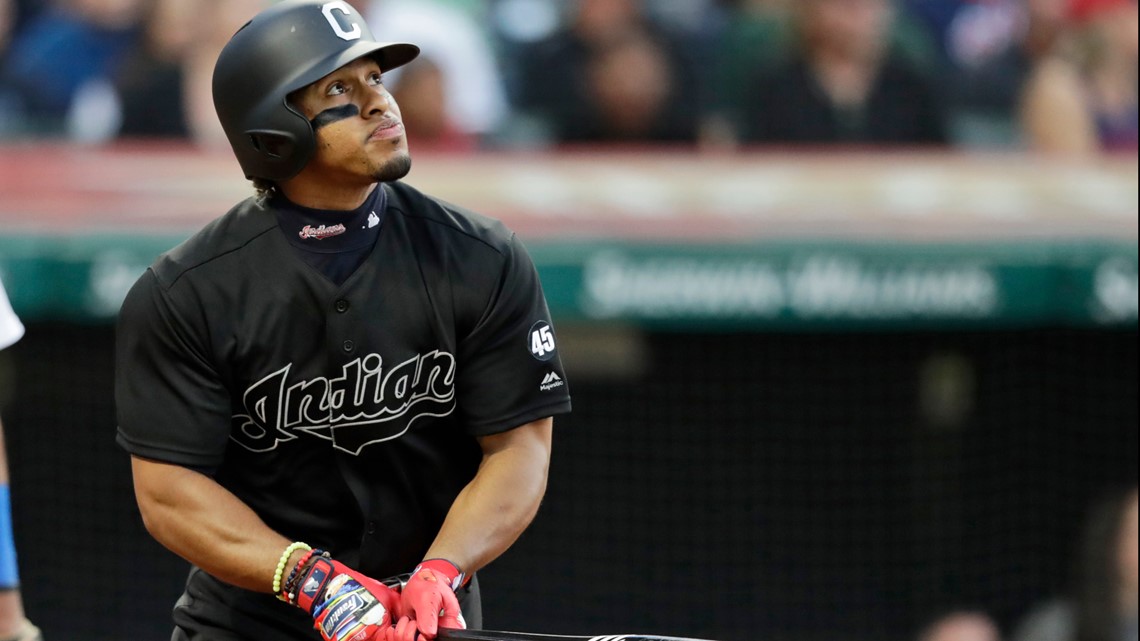 How Yelich's deal could help the Indians keep Lindor
That's not to say Yelich's new contract is completely irrelevant to the Indians and Lindor.
While the details may be different, any big contract in baseball is likely going to affect Lindor's future in one way or another.
In this case, it could be that Yelich's annual salary -- which will reportedly be around $27 million -- could help drive the market into a more affordable range for the Indians. While the assumption has been that Lindor will be signing a decade-long deal, Antonetti said last month that the two sides are open to getting creative.
"We are open to examining a variety of different structures and I think Francisco is as well and again, we want to be creative to try to find overlap, if at all possible," he said. "Again, I don't whether or not that can happen, but it won't be for a lack of desire or interest or effort."
As for what such a contract might look like, that currently remains unclear. But if nothing else, Lindor and the Indians have a little more information to work with when it comes to a complicated contract negotiation.