CLEVELAND — It did not take long for Cleveland Indians fans to fall in love with All-Star shortstop Francisco Lindor, and apparently, the feeling is mutual.
Lindor was drafted in the first round by the Cleveland Indians in the 2011 MLB Draft out of high school and came up through the farm system, playing for Mahoning Valley, Lake County, Akron and Columbus before joining the big-league club midway through the 2015 season.
And should the right long-term deal come his way, Lindor is open to re-signing with the Indians.
"I would love to be in Cleveland," Lindor said. "I love Cleveland. This city is home. It's a great city. We've got great fans.
"We've got a good team and a great group of guys. The front office is good. The coaching staff is good. Everybody that's involved with the Indians organization is great. I love it here. This is where I came up and I'm extremely comfortable here. I am not opposed to anything. I would love to be here in Cleveland."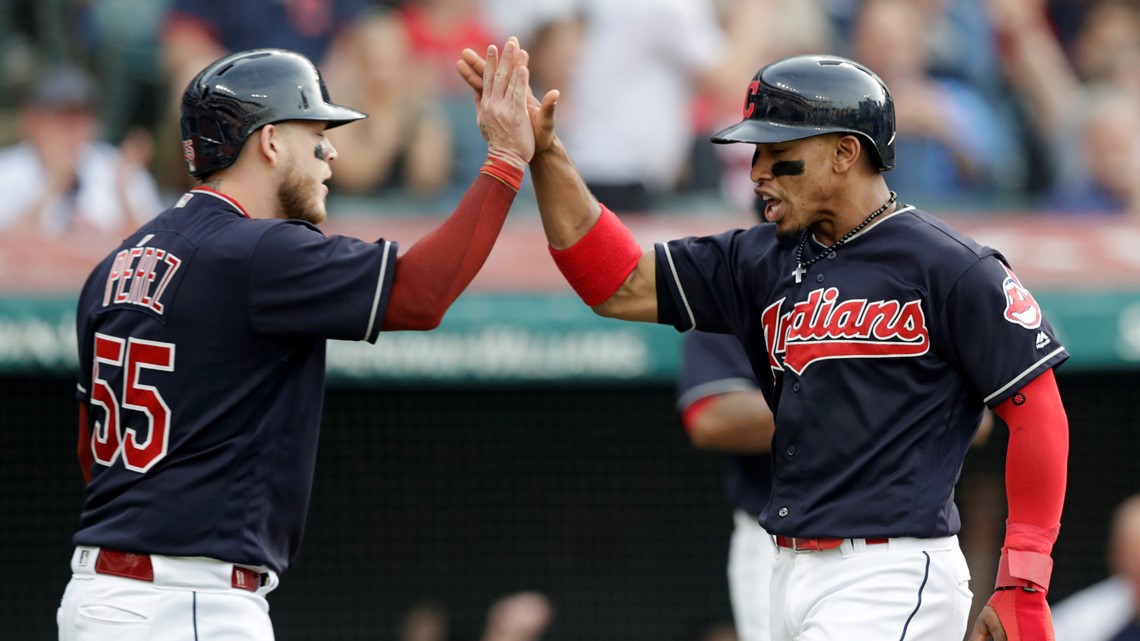 Lindor has led the Indians to the postseason in three of his first four full seasons with three American League Central Division championships, one American League pennant and the team's first World Series appearance in 19 years when they came within one victory of winning it all in 2016.
And while Lindor knows he is likely to receive a lucrative long-term contract on the free-agent market if not sooner with the Indians, the ability to play meaningful baseball late in the season is what matters most to the 26-year old shortstop.
"I'm not money-driven," Lindor said. "I'm championship-driven. I want to win. Wherever I go, I want to win. I want to bring a championship to the City of Cleveland. This is what I want to do. That's my mission. I'm here today, and I want to win for the Indians."
Over the last two offseason, record contract values have not lasted long.
After Bryce Harper and Manny Machado eclipsed the $300 million mark in 2019, this year's crop of free agents saw three players get average annual values of more than $30 million.
Pitcher Gerrit Cole led the way when he signed a nine-year, $324 million pact with the New York Yankees, while third baseman Anthony Rendon got $245 million over seven years from the Los Angeles Angels.
Fresh off his World Series Most Valuable Player performance for the Washington Nationals, right-handed pitcher Stephen Strasburg re-signed for seven years and $245 million with the team that made him the No. 1 overall pick in the 2009 MLB Draft.
"It's not about how much money I get," Lindor said. "This is not a thing about pride or money.
"It has nothing to do with the money. It has nothing to do with the years. It has nothing to do with who I like and don't like. It has to do with championships, the front office trying to put together a team to win, not to save money. They're supposed to try to put together a team to win. I'm here to try to win."