CLEVELAND — The Indians have made a decision on who will start Wednesday night's game against the Minnesota Twins at Progressive Field, as Mike Clevinger will be called back up from the alternate training site in Eastlake.
Zach Plesac, however, will stay put.
Team president Chris Antonetti shared the news with the media on Tuesday, explaining that he called both Clevinger and Plesac after the decision was made. In regards to Plesac, Antonetti says, "We don't yet have an opportunity for him at the Major League level."
"That can change very quickly," Antonetti did admit. "It's up to him to continue to pitch the way he's capable of pitching, continue to put in the work, and be an option for us whenever we have an opportunity for him."
Plesac, 25, was optioned down to Lake County after violating league COVID-19 protocols on a road trip to Chicago. He admitted he left the team hotel to visit friends in Chicago for dinner.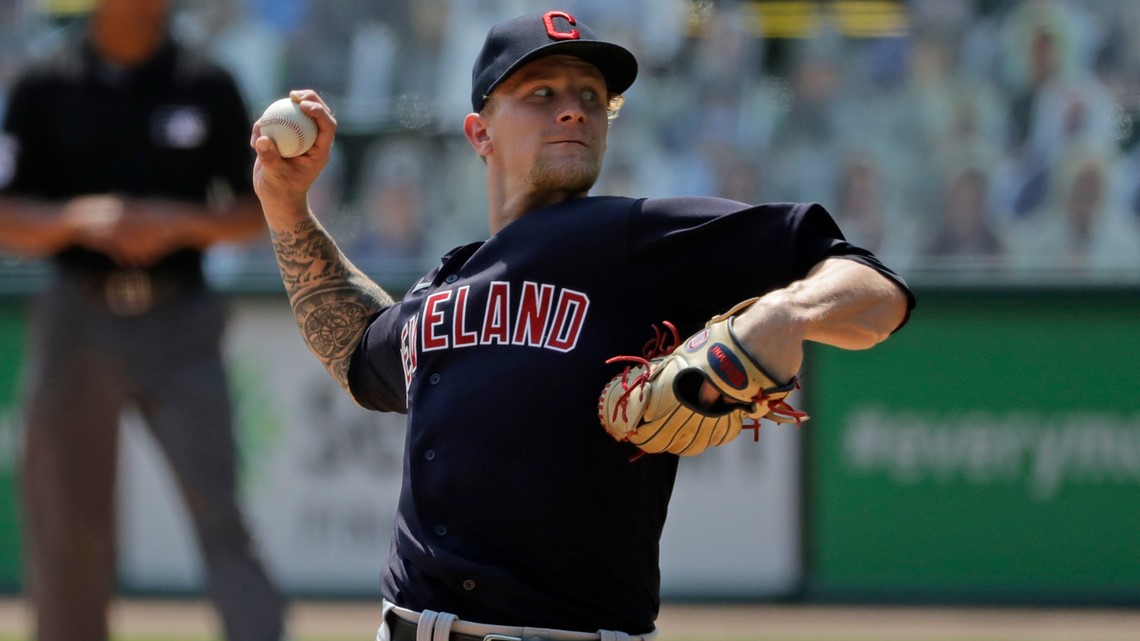 Upon learning that Plesac had violated team rules, the Tribe sent the right-hander back to Cleveland in a rental car. One day later, it was discovered that Clevinger was with Plesac out in Chicago, and had flown home on the team plane without telling anyone of his culpability.
Plesac further complicated matters by posting an Instagram video that seemed to show little remorse for his actions, and following a "testy" team meeting in Detroit both he and Clevinger were sent to Lake County. While Adam Plutko has struggled filling one of the slots, Triston McKenzie was brilliant in his big league debut on Saturday, so right now the Indians only needed one more starter to join Shane Bieber, Aaron Civale and Carlos Carrasco in the starting rotation. The club opted to go with Clevinger.
Plesac showed great promise as a rookie last season, and was on track to take an even bigger step before breaking the rules, posting a 1.29 ERA and 0.667 WHIP with 24 strikeouts in three starts.