CLEVELAND — Injuries likely took Mike Clevinger out of this year's American League Cy Young race.
But that hasn't stopped the Cleveland Indians starter from beginning to build his hardware collection.
On Tuesday, Major League Baseball announced that Clevinger had been named the American League Pitcher of the Month for August. It marks the first such honor for Clevinger in his four-year career and the first time a Pitcher of the Month award has been bestowed upon an Indians pitcher since Corey Kluber was named the A.L. Pitcher of the Month in September 2017.
Over the course of six starts last month, the right-handed Clevinger compiled a perfect 5-0 record, 51 strikeouts, 11 walks and a 1.96 ERA over 36.2 innings pitched. In the same span, he allowed 28 hits and 1 home run.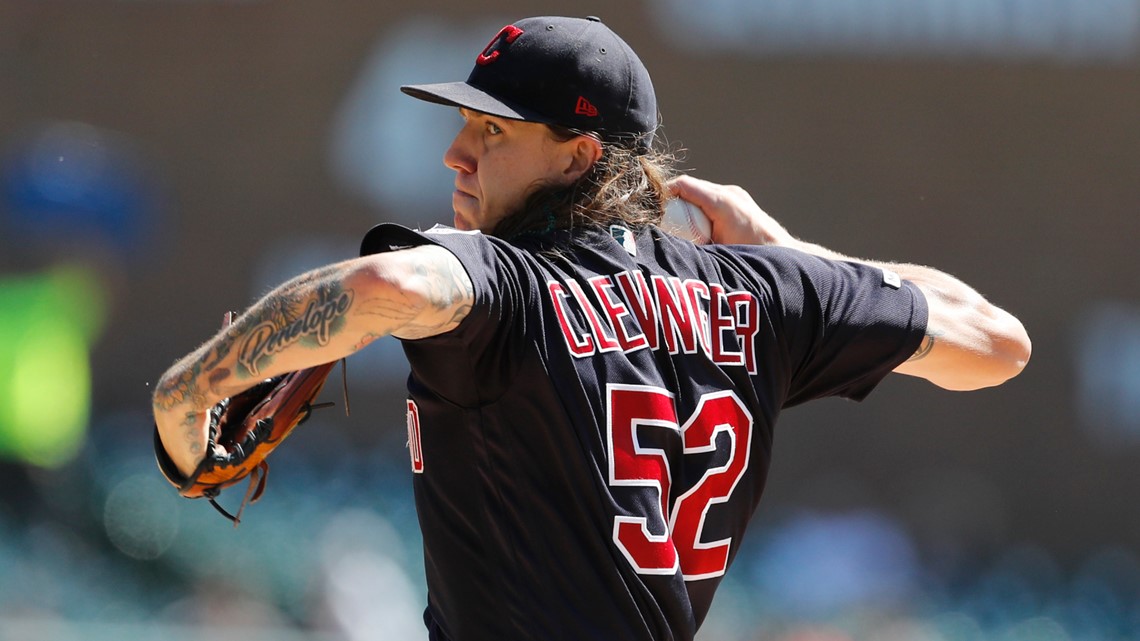 Despite having his season temporarily derailed by a back injury that kept him sidelined for more than two months, the 28-year-old has bounced back to establish himself as one of the top pitchers in the American League. Over the course of 15 starts, he has amassed a 10-2 record, 2.72 ERA and 123 strikeouts, with his victory over the Detroit Tigers last week marking the third straight season he has reached double-digit wins.
With Trevor Bauer now in Cincinnati and Corey Kluber still sidelined as he continues to recover from a fractured forearm, the Indians have relied on Clevinger as their top pitcher heading into the final month of their push for a playoff spot. Last week, manager Terry Francona manipulated his rotation to have Clevinger pitch against the Minnesota Twins twice in the weeks to come. Clevinger's next outing, however, will come on Tuesday night when Cleveland hosts the Chicago White Sox in the second of a four-game series.