CLEVELAND — Cleveland is rolling out the red carpet as more than 70 MLB All-Stars will participate in a special parade through the city at 12:30 p.m. July 9 -- just hours ahead of the 2019 All-Star Game at Progressive Field.
Even cooler? MLB officials announced that former Cleveland Indians favorites Jim Thome and Sandy Alomar Jr. will serve as Grand Marshals for the parade. They will lead the event riding inside a 2019 Chevrolet Corvette.
Mascots from a variety of MLB teams are also expected to walk the parade route while "giving away special All-Star keepsakes along the way."
Organizers call it the "most accessible fan event" because it's free and everybody is welcome to line the streets and watch.
The parade begins in downtown on Lakeside Avenue at West Mall Drive. The route then weaves between PLAY BALL PARK on Malls B and C before traveling east on Lakeside. The parade then turns down E. 9th Street where it will end near the corner of Larry Doby Way (Eagle Avenue) outside of Progressive Field.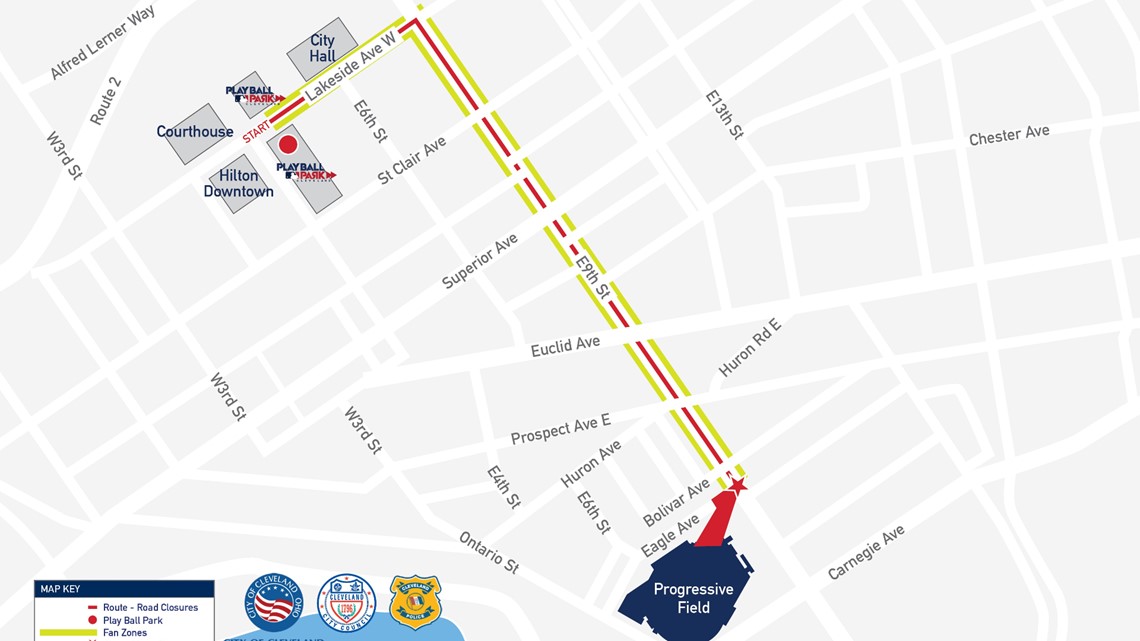 The parade will be televised nationally on MLB Network and MLB.com at 3 p.m.
The All-Star Game itself takes place a few hours later at the ballpark.