CLEVELAND -- For MLB Player's Weekend last season, in which players don aliases across the backs of their jerseys, Shane Bieber went with a rather unusual nickname.
"Not Justin," the back of the then-rookie's jersey read.
The message from Bieber -- who is affectionately known by his Cleveland Indians teammates as "Biebs" -- was clear: Despite their shared surname, he is not to be confused with music megastar Justin Bieber.
Apparently Topps didn't get the memo.
Taking to Twitter on Saturday, Bieber revealed a glaring mistake made by the trading card company in the 2019 edition of his card. While describing the strong start to his big league career, the back of Shane's card refers to him as "Justin," which the Indians' starting pitcher was quick to point out.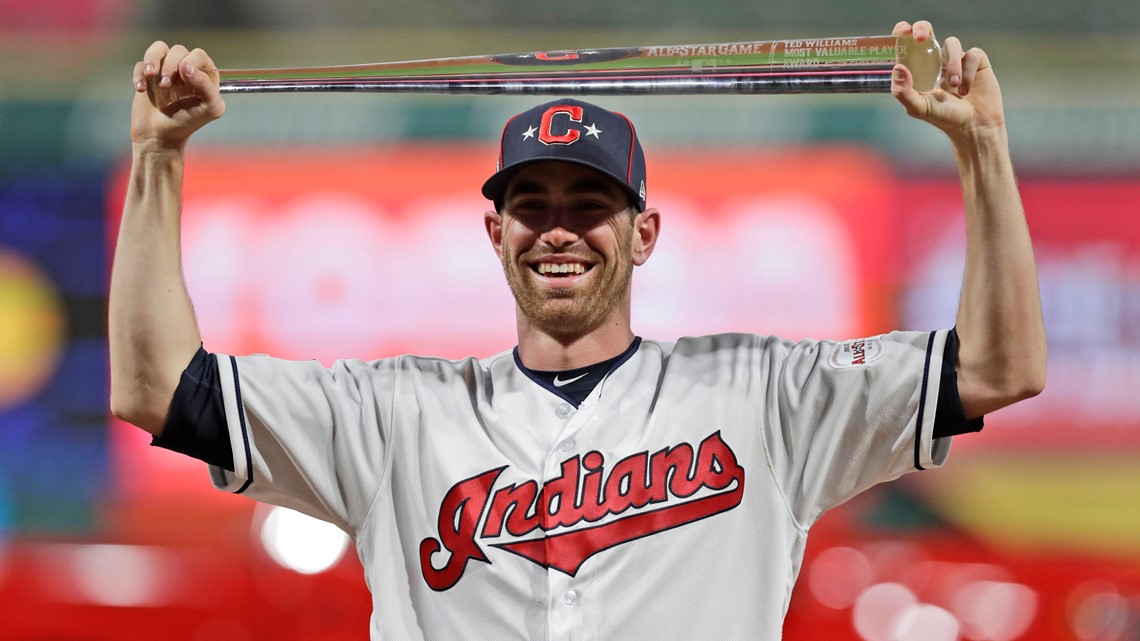 "Nice," [Shane] Bieber wrote, adding a smiley face emoji while tagging Topps in his tweet.
Apparently Topps' mixup made its way to other famous Bieber, who retweeted Shane's post to share that he's always felt a certain kinship with the reigning MLB All-Star Game MVP.
This isn't the first time Shane has found himself attached to Justin. When Shane was pulled from his big league debut in Minnesota last year, the sound system inside Target Field immediately filled with Justin's 2015 single "Sorry."
"I remember my debut in Minnesota," Bieber told WKYC.com at TribeFest earlier this year. "I was like, 'Oh, man. I wonder what they're going to play because I've heard it all in college before. It's fun. I really do have fun with it. Some of his most recent songs are pretty catchy, so I enjoy it.
"My debut in Minnesota, things were going pretty well, and I ended up giving up a couple runs and getting taken out. They started to play, 'Is it too late to say, "Sorry?"' There's a lot of puns. He's come up with a lot of good baseball songs for pitchers."
Weeks later, Bieber toed the rubber at Progressive Field for the first time, and when he did, he was greeted by another one of Justin's most famous hits: "Baby."

"That was not by choice," Shane revealed. "I don't know if you guys knew that, but I did not decide that. That was not my decision.
"Nobody's going to claim it, but was a group effort, I think. It was good. I actually had a pretty good start. Then, I had the pressure. I was like, 'Oh, shoot. Maybe I need to walk out to this every time, but I couldn't do it."
Nevertheless, Bieber has parlayed what was a strong rookie campaign into an even better sophomore season. In 23 games this year, the 24-year-old has amassed an 11-4 record, 3.31 ERA, 182 strikeouts and MLB-best two shutouts, with his most recent outing being a 6-2 complete game victory over the Los Angeles Angels on Sunday.
Despite his emergence as one of the best pitchers in the American League, it appears Shane can't escape Justin's shadow. Now all that's left to wonder is whether or not it's too late for Topps to say sorry.