CLEVELAND — Editor's Note: The above video is from a previously published story
On Monday, the Cleveland Indians played their final home game at Progressive Field before changing their nickname to the Guardians.
While the Tribe wraps up the regular season on the road, the process of transitioning their home for a name change is already underway.
On Thursday, the Cleveland Planning Commission's Flats Design Review Advisory Committee will review plans for a new 'Guardians' sign over the scoreboard in left field. The proposal calls for the sign to be approximately . 81'-2" x 28'-0" and be similarly scaled to the existing 'Indians' sign it is replacing.
Cleveland-based Brilliant Electric Sign Co., LTD. designed the sign.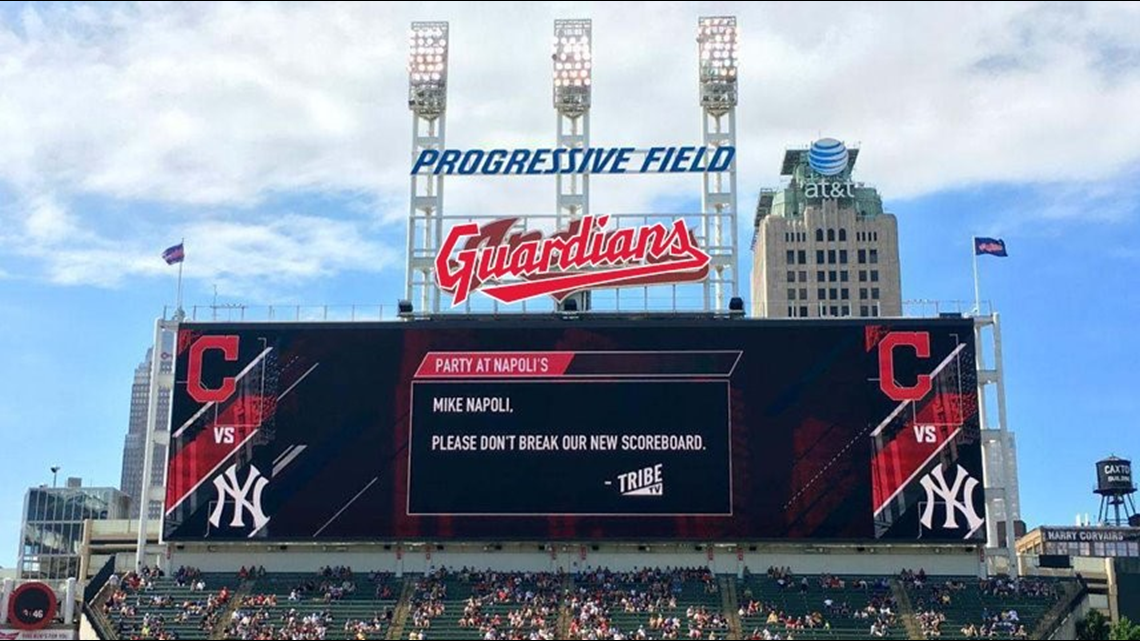 The sign's letters will be made from fabricated aluminum. They will be painted red with a white border, featuring LED lighting.
After Thursday's committee presentation, the project will be reviewed by the full Cleveland Planning Commission on Friday.
While plans for the ballpark's changes continue, city and county leaders are in the process of reviewing the $435 million agreement to keep the franchise in Cleveland. On Friday, Cleveland City Council and Cuyahoga County Council were given the final details, or "term sheet," related to the deal between the Cleveland Indians and Gateway Development Corp., the nonprofit that technically owns the stadium built by tax dollars.
Cleveland City Council introduced legislation on Monday, while Cuyahoga County Council will begin considering the term sheet on Tuesday. It is unknown when a final vote could take place.
Editor's Note: 3News' Mark Naymik contributed to this report