CLEVELAND — Major League Baseball is finally about to begin late next month, although it will look much different than what we are used to.
With the coronavirus pandemic (and subsequent ugly labor negotiations) forcing MLB to impose a schedule of just 60 games, several new rules will be in place to relieve the burden on teams, such as a universal designated hitter and putting a runner on second base to start extra innings. (Don't talk to me about the latter...) However, the most consequential change likely involved expanded roster sizes.
For decades, baseball fans have been used to the traditional 25-man active roster, although the league made the decision to expand it to 26 before this season began. With circumstances now being what they are, that number will be expanded to 30 players for the first 14 days of this season, followed by reductions to 28 players for the next 14 days, and 26 for the remainder of the campaign. Clubs will need all the resources they can get during such a quick and compact slate of games, so each will also get to designate up to 30 additional players eligible to be brought to the big leagues at any time as part of a "taxi squad."
"Spring Training 2.0" starts July 1, and a lot can change between then and the start of the regular season three weeks later. Players could get hurt, be traded, or in some cases even opt not to play because of health concerns.
Still, the Indians roster is full of options that could engage even the most casual of fans in a passionate debate, and we felt we at least had to get an idea of what things could look like. Here then are my early predictions for who will be with the Tribe on Opening Day.
STARTING PITCHERS
(2019 stats in parenthesis)
Shane Bieber (15-8, 3.28 ERA, 259 K in 214.1 IP)
Carlos Carrasco (6-7, 5.29 ERA, 96 K in 80 IP)
Aaron Civale (3-4, 2.34 ERA in 57.2 IP)
Mike Clevinger (13-4, 2.71 ERA, 169 K in 126 IP)
Zach Plesac (8-6, 3.81 ERA in 115.2 IP)
Adam Plutko (7-5, 4.86 ERA in 109.1 IP)
Jefry Rodriguez (1-5, 4.63 ERA in 46.2 IP)
Believe it or not, this strange situation may be a blessing in disguise for the starting rotation, as the Indians continue to have an embarrassment of riches at the position. Bieber returns as the ace following a breakout All-Star campaign, and Clevinger is healthy following minor knee surgery during initial camp. Carrasco also says he is ready to go after battling leukemia in 2019, and his skill and presence will provide a major boost to the staff and clubhouse.
The back end of the rotation is where the expanded roster really helps: Plutko is out of minor league options, but now Cleveland has an excuse to keep him at the top level and not risk losing him to another franchise. Civale and Plesac did a fine job keeping the staff afloat last year after Corey Kluber's injury and Trevor Bauer trade, and I'm excited to see how both progress.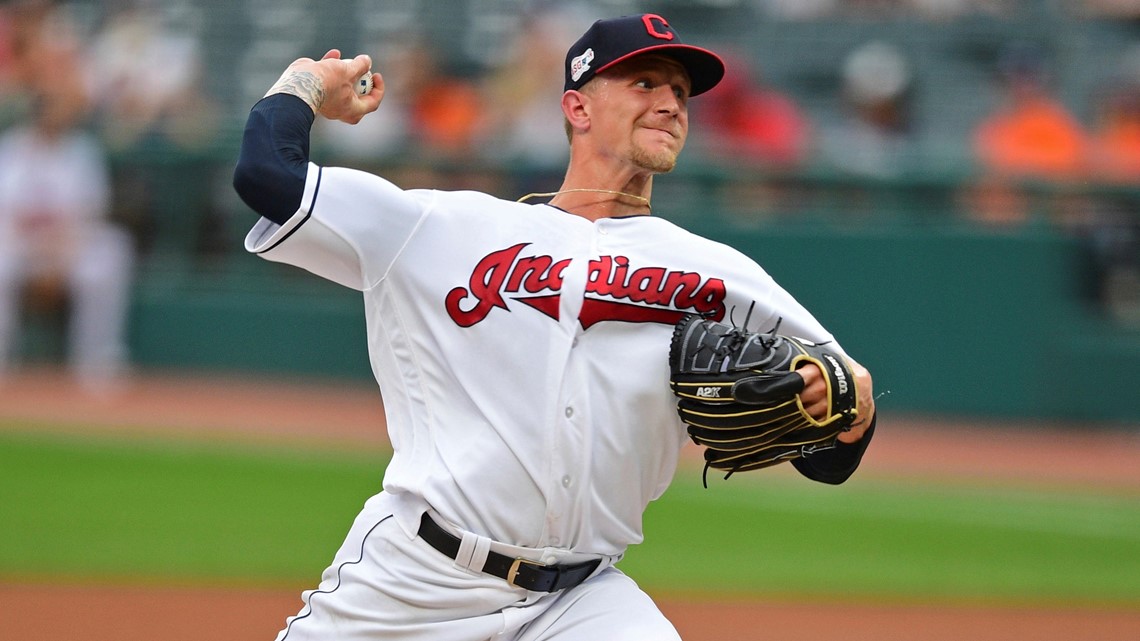 Rodriguez rounds out the stable of arms after showing promise in eight starts last campaign (he too spent time on the injured list). It was a toss-up between him and Logan Allen, and I wouldn't be shocked if the Tribe decided to go with the lefty instead.
Be prepared for all starters to be on strict pitch counts, and six-man rotations are also a possibility. I went with seven at the outset, but those who aren't seen as "regulars" can also help out the bullpen.
RELIEF PITCHERS
Adam Cimber (4.45 ERA over 68 games with 56.2 IP)
Brad Hand (34 saves, 3.30 ERA, 84 K in 57.1 IP)
James Hoyt (2.16 ERA in 8.1 IP)
James Karinchak (1.69 ERA in 5.1 IP)
Phil Maton (6.14 ERA in 36.2 IP with SD/CLE)
Oliver Perez (3.98 ERA, .207 AVG vs. LHB over 67 games with 40.2 IP)
Nick Wittgren (5-1, 2.81 ERA over 55 games with 57.2 IP)
Hunter Wood (2.98 ERA in 45.1 IP with TB/CLE)
There's potential in this group, but also a lot of question marks, especially after flamethrower Emmanuel Clase got himself suspended for taking PEDs (that Kluber trade does not look good right now). Karinchak can hit triple digits as well and has been excellent in the minor leagues, but is still a little raw.
The only person I'm not that worried about is Wittgren, who has been a solid pickup since coming over from Miami in 2018. You might say, "What about Brad Hand?" and while he's now made three straight All-Star teams I would counter with his numbers last year from June 25 on: 5 blown saves, 6.65 ERA. I'm confident he can turn it around, but he's still a major question mark.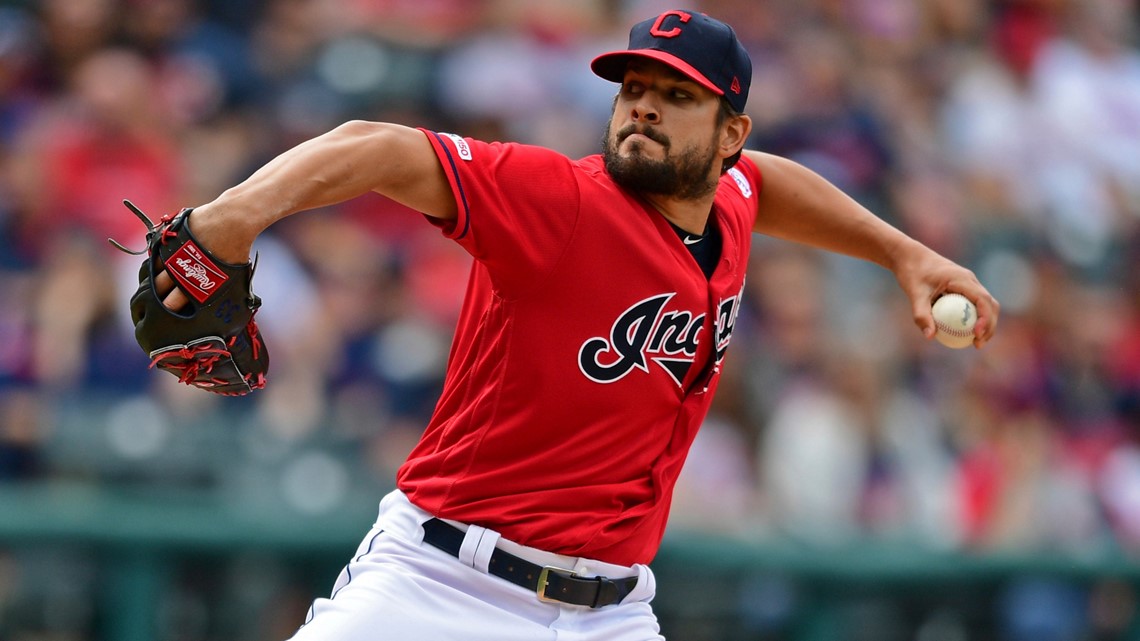 The remaining mainstays are Cimber (who continues to give up a lot of hits) and lefty-specialist Perez (who will turn 39 in August). Beyond that, it's a lot of guys who were okay for the Indians last year but don't have much of a track record. In this group, I'm probably most comfortable with Wood, who did have a little success in Tampa Bay.
I thought about choosing more than eight relievers (I feel like Terry Francona would carry 100 if he could), and while I think the team could do just that I don't think there are many great selections. That's where the starting depth (Civale, Plutko, Rodriguez) could come into play.
CATCHERS
Sandy Leon (.192 AVG, -1 DRS, 21% CS in 65 games with BOS)
Roberto Perez (24 HR, 30 DRS, 41% CS)
A lot of fans and analysts were nervous after Yan Gomes was traded, but Perez exceeded everyone's expectations by displaying impressive power and becoming the first Tribe catcher to win a Gold Glove Award since Sandy Alomar Jr. in 1990. Leon takes over for Kevin Plawecki as the backup, and while he is experienced and comes from a winning culture in Boston, he's not much of a hitter and his defense has declined over the last couple of years.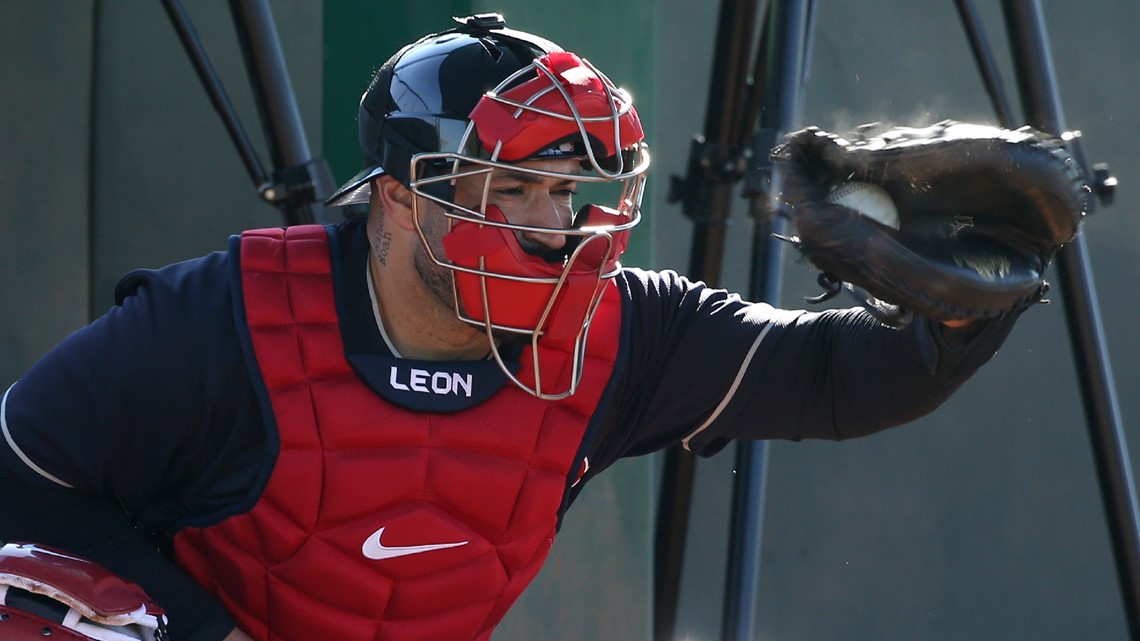 There are no other catchers on the Indians' 40-man roster, but should they need another body for this demanding position, keep an eye on Cameron Rupp. The 31-year-old former Philadelphia Philly once hit 16 home runs in a season, but has not played in the big leagues since 2017.
INFIELDERS
Christian Arroyo (.220 AVG, .938 FLD% in 16 games with TB)
Mike Freeman (.277 AVG, 3 DRS in 78 games)
Cesar Hernandez (.279 AVG, 14 HR, 77 R with PHI)
Francisco Lindor (.284 AVG, 32 HR, 101 R, 11 DRS)
Jose Ramirez (.255 AVG, 23 HR, 83 RBIs)
Carlos Santana (.911 OPS, 34 HR, 110 R, 108 BB)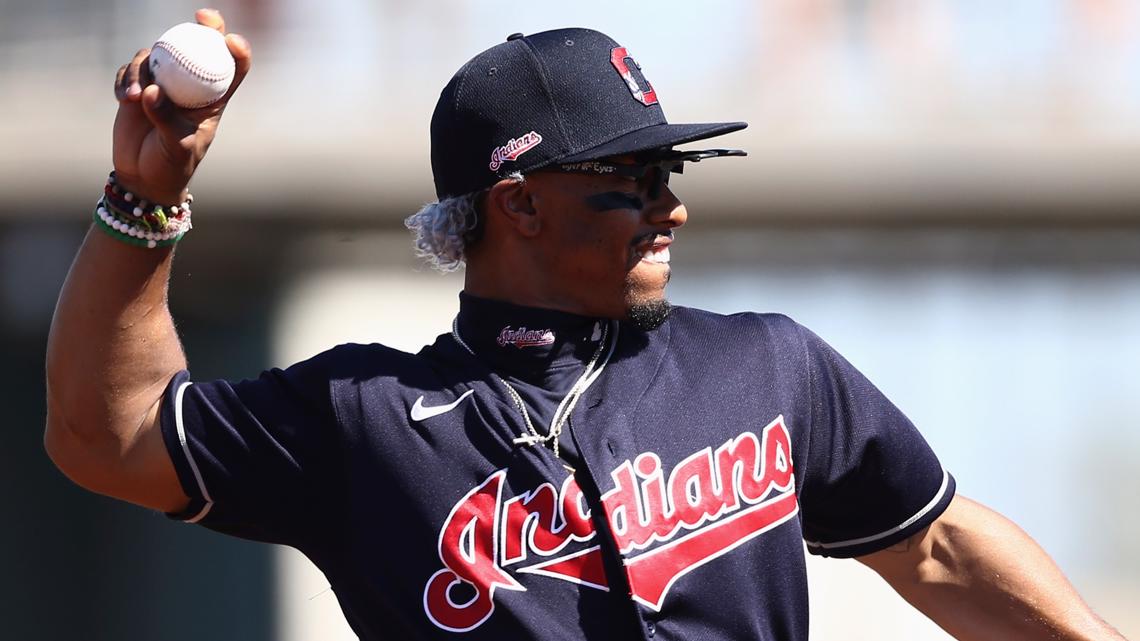 Freeman did a great job as the Tribe's utility man last year, so I feel like he should be a no-brainer to make this team. Arroyo (a former first-round draft pick acquired from the Rays) is out of options and was already a candidate for the role in the spring, so he'll likely be in Cleveland to start. Yu Chang has a chance as well.
OUTFIELDERS
Greg Allen (.229 AVG, 8 SB, 6 DRS in 89 games)
Delino DeShields Jr. (.249 AVG, 24 SB, 8 DRS with TEX)
Jordan Luplow (.276 AVG, .923 OPS, 15 HR in 85 games)
Oscar Mercado (.269 AVG, 15 HR, 15 SB, 8 DRS)
Tyler Naquin (.288 AVG, 10 HR, 34 RBIs in 89 games)
Franmil Reyes (.249 AVG, 37 HR, -11 DRS with SD/CLE)
Domingo Santana (.253 AVG, 21 HR, 68 RBIs with SEA)
Many have maligned the Indians' outfield depth over the years, but I actually think there is a lot of under-the-radar talent here, especially with Naquin apparently back from his torn ACL. Assuming he can stay healthy (something that hasn't always been easy), expect him to platoon with Luplow, who emerged as a surprising offensive force last year and has earned more playing time.
Rather than bring back Yasiel Puig, the front office decided to take a flyer on Santana, who has hit 30 homers in the past and got off to a fine start in Seattle last year before being slowed by injuries. The only real problem with he and fellow slugger Reyes seems to be defense, as both were dreadful in right field last year. Rumblings in March were that Santana would be the DH with Reyes back in right, as the latter has apparently been working hard on his fielding mechanics.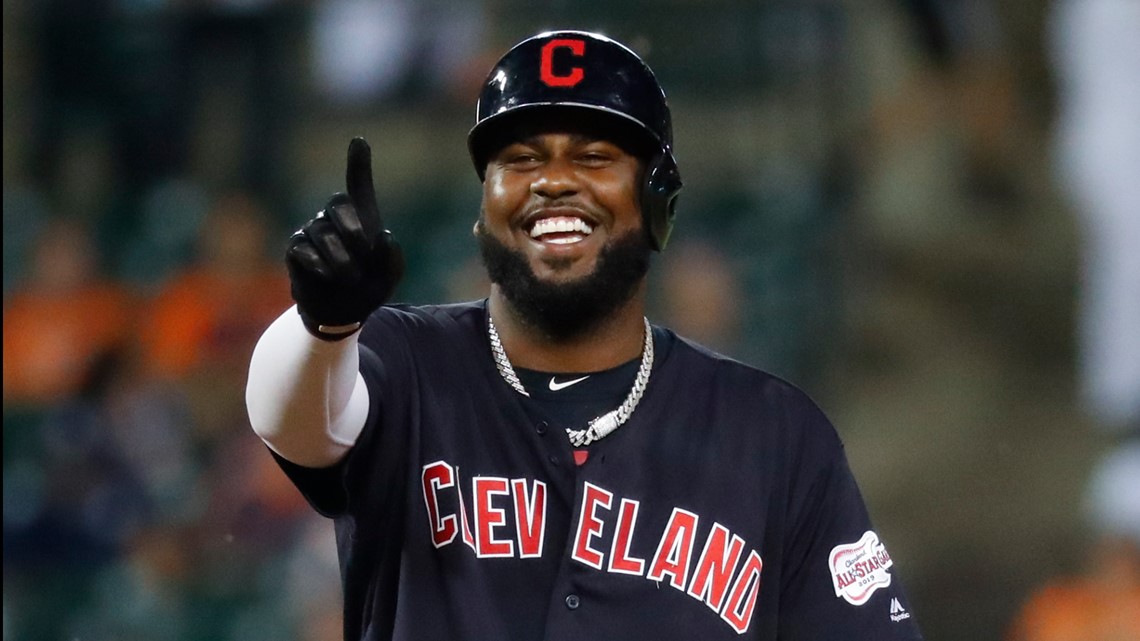 The reserve spots are a little tricky, but in the end I went with Allen due to his speed and defense (things Jake Bauers sorely lacks). Both he and DeShields are fine center fielders who should fill the "super-sub" roles quite nicely.
As mentioned, a number of players just missed my cut, but will likely be on the "taxi squad" roster. They include:
Logan Allen (LHP)
Jake Bauers (OF/1B)
Bobby Bradley (1B)
Yu Chang (IF)
Daniel Johnson (OF)
Scott Moss (LHP)
Bradley Zimmer (OF)